The first step of the process is a sustainable modular design, which could be defined as a product being manufactured with materials that have long lifecycles and reuse capacities. The value of the materials will be maintained as they will not be polluted with other materials. The entire system is built by using 'screw and click systems' allowing every single part to be disconnected in the recycling process. Materials that cannot be recycled, such as glue and foam, are avoided in the production process.
Next to a sustainable design, procurement considers the primary and secondary raw materials in the products. Also, the travel distance of the products is considered when choosing manufacturers. Some examples:
Aluminium
The aluminium is produced in a Dutch production facility operating partially on self-generated electrical power. Making use of a unique process allows our partner to produce aluminium consisting of 80% recycled aluminium. Moreover, the melting process requires significantly less energy than the process in which primary raw materials are used to produce the same quality of aluminium. End-of-life aluminium is 100% recyclable and will be returned to the production chain of aluminium.
Research from VU Brussels and TU Delft indicates that the carbon footprint of recycled aluminium is 20 times less compared to the production of standard aluminium.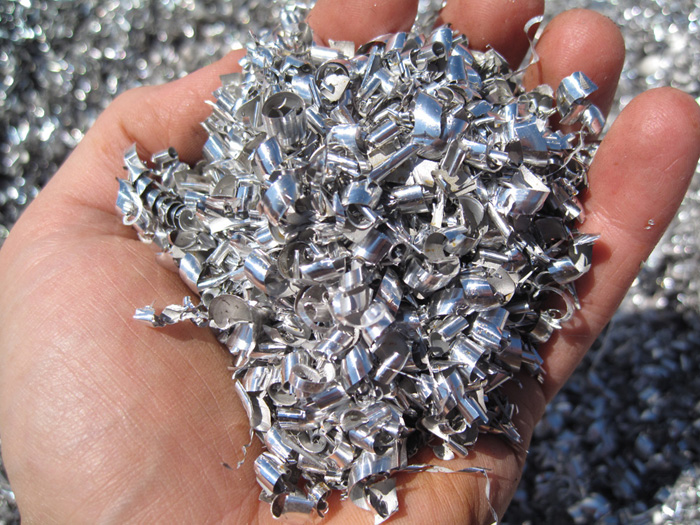 Steel
Steel being used for our constructions consists of 100% recycled steel, redeemed via an electric-furnace (Electric Arc Furnace). Additives like chalk and oxygen are added to bind pollution in the steel. In case of galvanised steel, zinc is redeemed and used in the production of new zinc.
Fasteners (bolts and nuts)
The modular design forces us to use a lot of fasteners, therefore we make use of bolts and nuts consisting of 45% recycled steel, produced in Europe.
Glass
Glass is the strongest and most sustainable material to protect the LED's in our displays. The glass plates consist of 50-80% recycled glass and can be recycled for 98%. End-of-life glass will be returned to the supplier.
Packaging
The packaging protecting incoming orders during transport is reused within the company as much as possible. The packaging materials that cannot be reused by Q-lite are collected by an e-commerce company operating in the same industrial area. The insulation, bubble wraps and airbags are reused in the packaging activities of the company. Whenever Q-lite supplies their customers with displays, the packaging is retrieved and used within the company.
Currently we are looking for alternative packaging solutions, which will be tested in order to determine the strength and durability. We are committed to find bio based packaging solutions that require less materials. Examples of this are foils made of sugar cane and the use of testliner carton which is composed of 100% recycled cardboard.

Production facility
The realisation of sustainable production requires both sustainable products and a sustainable production environment. Q-lite's production facility runs on 100% green electricity, generated 25 kilometres offsite our production facility in the Netherlands/Belgium. In 2019, a large part of our production facility will run on self-generated green electricity. We will even generate electricity that exceeds our own usage by 400%.
Sustainable production can only take place in a clean production facility, which requires a solid waste policy. High-quality recycling is possible because of the 25 waste flows within the company. Close collaboration with other companies in the same industrial area reduces the abduction of insulation and other packaging materials. Our target is to reduce residual waste by 20% in 2019.
Q-lite guarantees production in a sustainable, clean and social responsible fashion, mainly because of the close collaborations with Dutch and Belgian partners. Having partners in a close geographical proximity results in a decrease in pollution by transport. An additional strength of our company is that we keep the production in house, allowing us to transparently manufacture our products. Finally, the transparency of the upstream supply chain allows us to only purchase sustainably produced products from our partners in the Netherlands and Belgium.