The demand for good travellers guidance in a city, station or airport is crucial for a good circulation. Travellers need to have access to the correct information to always be able to get to the right place at the right time.
In addition to advanced managment systems that control the ins and outs of a station or airport, it is very important to choose the right technology to communicate with travellers.  As administrator of the travel information system you want to have full confidence in the operation of your communication tools. Because of years of experience in this domain, you have found a suitable partner to make your project stand out.
---
Advantages
Display is perfectly readable under all weather conditions
Simple connection to all managment systems
Remote control and monitoring possible
Wireless control possible
Flexible configuration (Graphic, alphanumeric, …)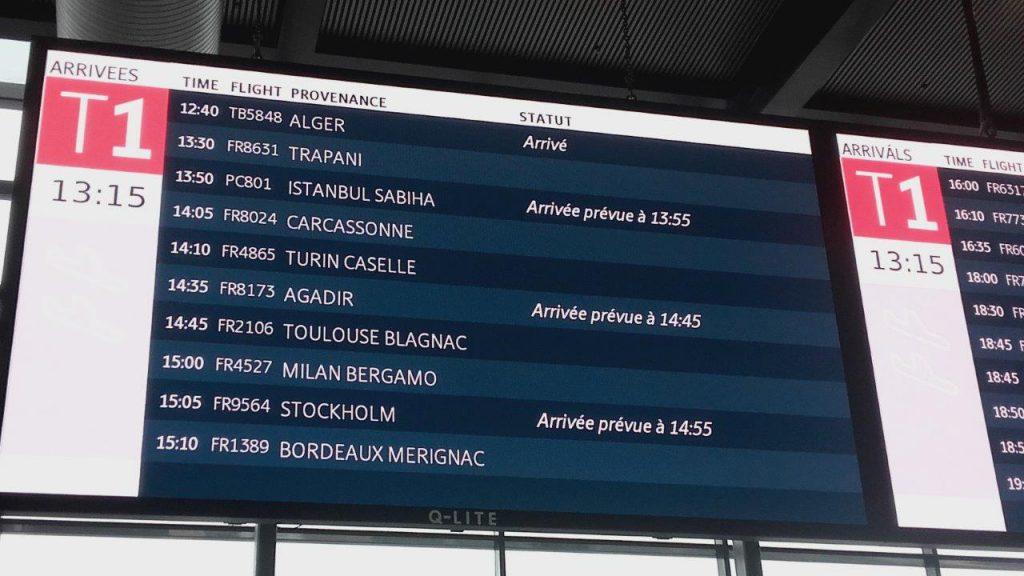 Display available in different languages: Dutch, German, English and French
Customized mounting possibilities in function to your location
Dimmer: automatic brightness control based on ambient light and content
---
Vlotte communicatie via een LED display
Q-lite travel information systems give your project a professional, solid look. The LED displays can be monitored remotely so you can always count on the proper operation of your travel information system.
---
What can we do for you?
Good advise and a custom made solution for your specific wishes
Complete expertise on control and/or connection to a wind mill
Visit our Visual Experience Center to take a look at your display of choice
Q-lite employees can provide installation
Free helpdesk for all your questions about your display and control
---
Some references
Visit our Visual Experience Center
Our visual experience center offers you the unique possibility to compare the differences in pitch, resolution and appearance of LED displays. One visit tells you more than a 1000 words. Interested? Please enter your name and contact details in the form below and we will contact you to arrange an appointment.