Research shows that the speed at which an accident happens, has a significant impact on the soft road users. 5% of pedestrians who get hit by a vehicle at 30 km/h, dies. At a speed op 45 km/h the death toll is 45%. This increases to 85% when a vehicle drives 65 km/h. Lowering the maximum speed to 30 km/h in school environments increases road safety at the schools.
---
Advantages
Robust, double-walled housing
High quality finish
Programmable in time
Possibility to show time, date and temperature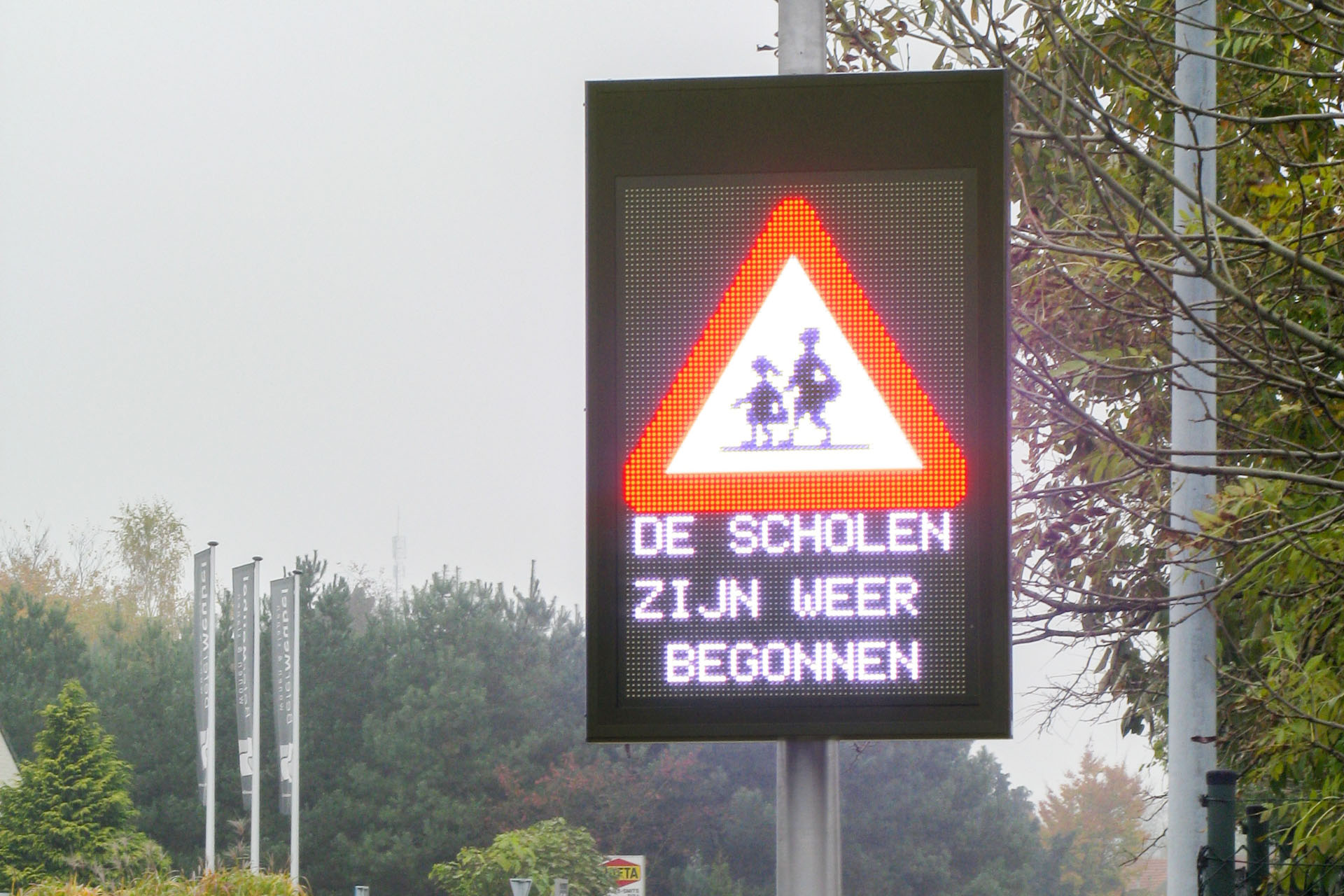 Power supply through solar panels possible
Perfectly readable from every angle under alll weather conditions
Possibility to save data
Autonomous use
---
Dynamic traffic displays
With LED traffic displays it is possible to temporary show a 'zone 30'. The LED display can be turned on or off depending on the traffic situation. These displays can help slow down traffic when there are students on the road before and after school hours.  At other times, the weekends or school hollidays, the display can be turned off making it a 50km/h or 70km/h zone, or the regular speed can be shown on the display.