Upon delivery of your display system, you will receive detailed instructions on how to use the associated software. You will also find more tips on our website. Could you use some extra help besides these tips? If so, we offer you the opportunity to undergo extensive training and learn all about the various software programmes offered by Q-lite. For example, in-house training on Q-cloud, RAAAK platform or the Content Management System. From 6 people upwards, we can provide custom-made in-house training for you.
For our scoreboard software users, we organise training evenings on a regular basis. Participants come from different locations in Belgium and the Netherlands and the training takes place at one of our offices or at a customer's premises. The training is designed for people who have been working with our scoreboard software for some time. During this instructive and interesting evening, you will learn the intricacies and different features of the software. Interested? Then sign up below with no obligation to be notified of the next training night.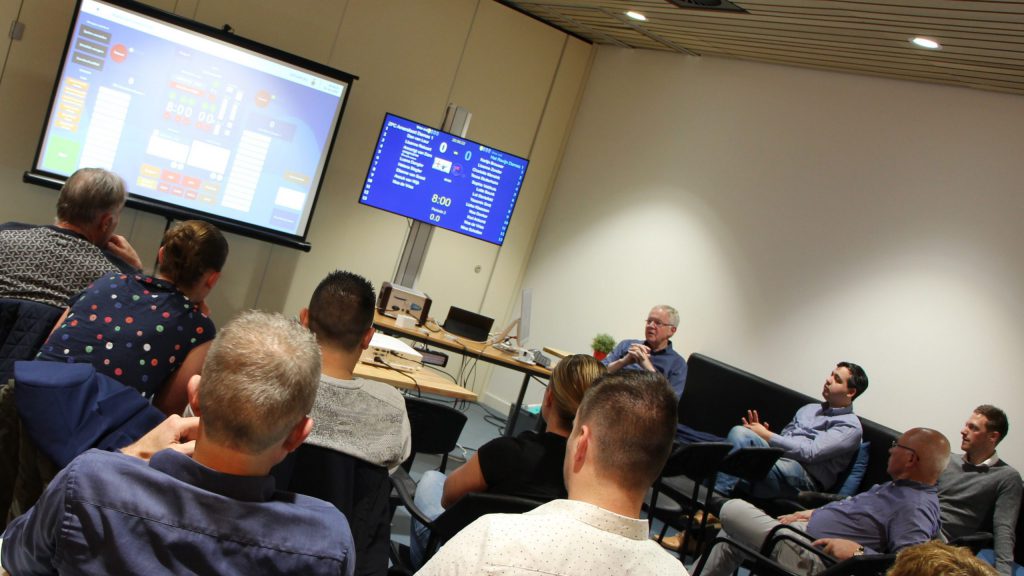 Want to know more about our training options?
It is also possible to view the functionalities of the software for controlling graphic displays or text displays at your workstation with the instructional videos.