Q-lite Support is the installation and maintenance department of Q-lite. For more than 30 years, the Support team has been involved in installing, managing and maintaining display systems.
Service provision is our top priority. That is why you can contact us 24/7 to ask your question or report a malfunction to our helpdesk. Our skilled employees will answer your question and can if necessary view the system with you remotely. If there is a problem that we cannot resolve remotely, a service visit will be scheduled.

Contact
Our support department can be reached by phone on workdays from 08:30 to 17:00 on +31 88 322 10 30 or +32 14 69 69 69. Of course you can also reach us via e-mail.
Maintenance
After delivery and installation, you naturally want your system to function optimally. Good maintenance extends the service life and ensures quality retention. Because we develop, produce and manage our own systems, we know better than anyone what it takes to make the systems function reliably. Our experienced support organization ensures the correct corrective and preventive maintenance and thus guarantees the maximum performance of your system. These are our activities:

Maintenance contracts
It is possible to sign a maintenance contract, so that you as the owner are assured of a the operation and availability of your display systems.
We record all agreements about maintenance in a Service Level Agreement (SLA). This SLA thus includes all agreements on availability percentage, preventive inspections, periodic checks, 1st and 2nd line maintenance, response times and included costs. This way you are always assured of good service at a fixed price. Q-lite's support department is aimed at providing you with complete peace of mind.
Thanks to a detailed report, you will receive information about the availability and quality of your systems. You receive insights in all systems and underlying components how it has behaved in the past period, which failures there were and how they were resolved. The content and form of the report is coordinated with you in advance.
More information about maintenance contract?
"Proper maintenance of your display systems ensures higher availability and a longer lifespan."
RAAAK – 24/7 monitoring of your systems
Our support department has 24/7 insight into the performance and availability of your systems via the RAAAK platform. This enables us to perform the correct maintenance adequately. Our display systems are very advanced and suitable for an extensive set of modules and sensors.en.
The extensive information that this provides is essential for our support department. With this information, they are able to recognize any problems at an early stage, resolve them remotely and guarantee the availability of the systems.
Safety first
Q-lite aims for safety at the highest level. We work according to the highest standards and requirements and are VCA ** certified.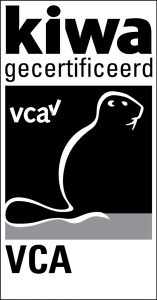 Locations
With our locations in the Netherlands, Belgium and France, we are always nearby.