The solution for a razor-sharp image up close. In addition to indoor and outdoor LED, Q-lite also offers a wide range of LCD solutions for various markets and applications. Indoor in the display case or outdoor in a column, against the facade or even mobile. The possibilities are almost endless.
Indoor solutions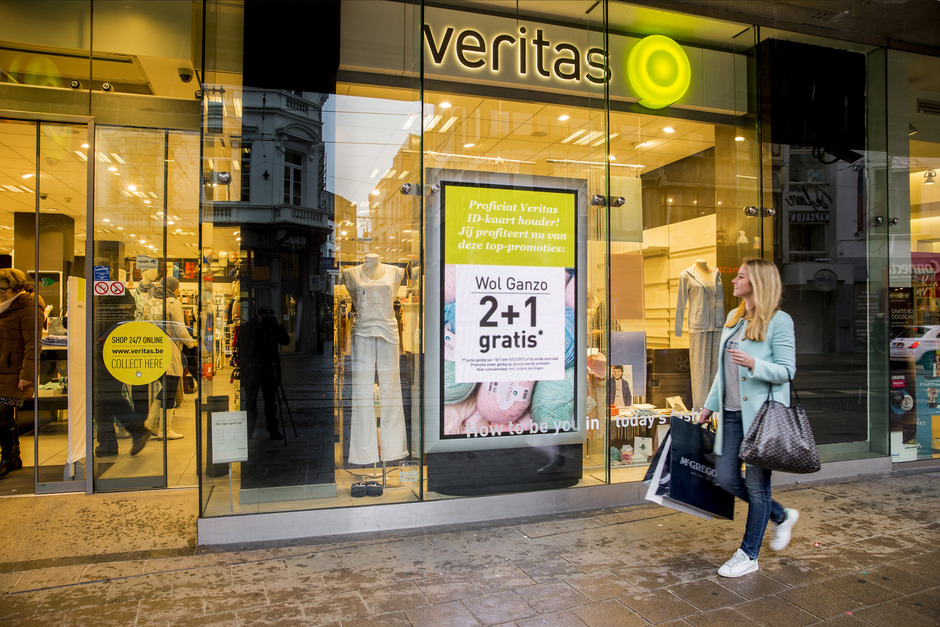 Do you want to communicate with customers about the latest deals or wayfinding? With Q-Cloud, you can control the screens for every possible application. Even a touchscreen with a payment system is possible.
Due a higher brightness level and good climate control, your LCD screen will also be visible in full sun and will not overheat behind the window.
Outdoor solutions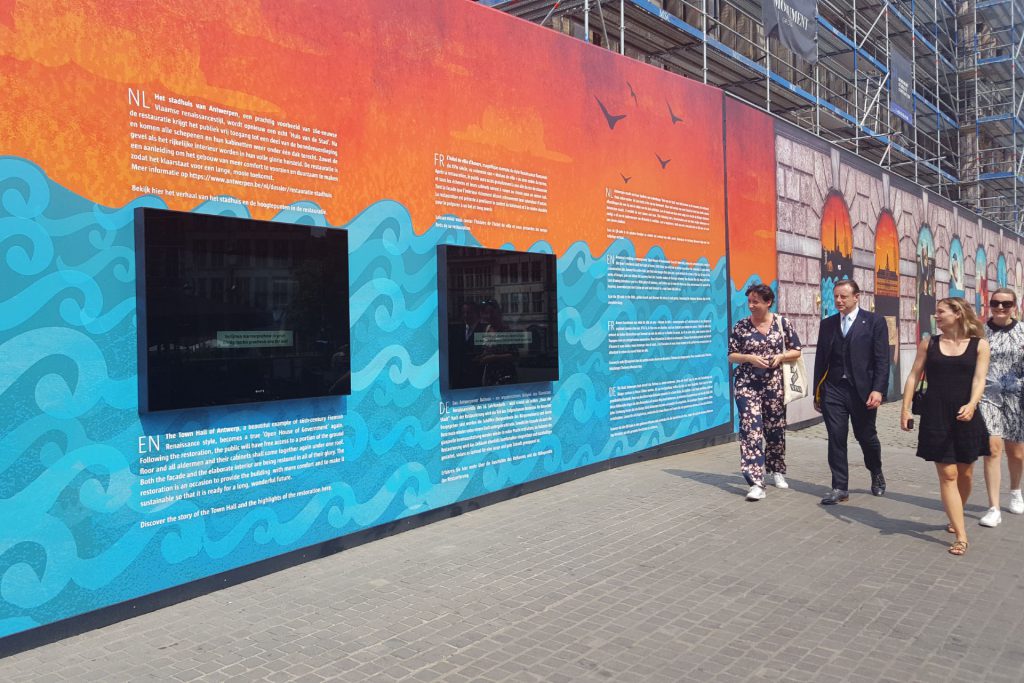 The best solution to pay attention of passers walking by. Due to the higher brightness and good climate control, our LCD applications are easy to read in all weather conditions and overheating is avoided.
Solutions
The right size for every application. From 43 inch to 98 inch, the possibilities are endless. LCD walls can be installed for larger sizes. Do you want to avoid lines between more screens? Then LED can be the solution.
More info?
For the best advice in LCD or LED, please contact our sales department.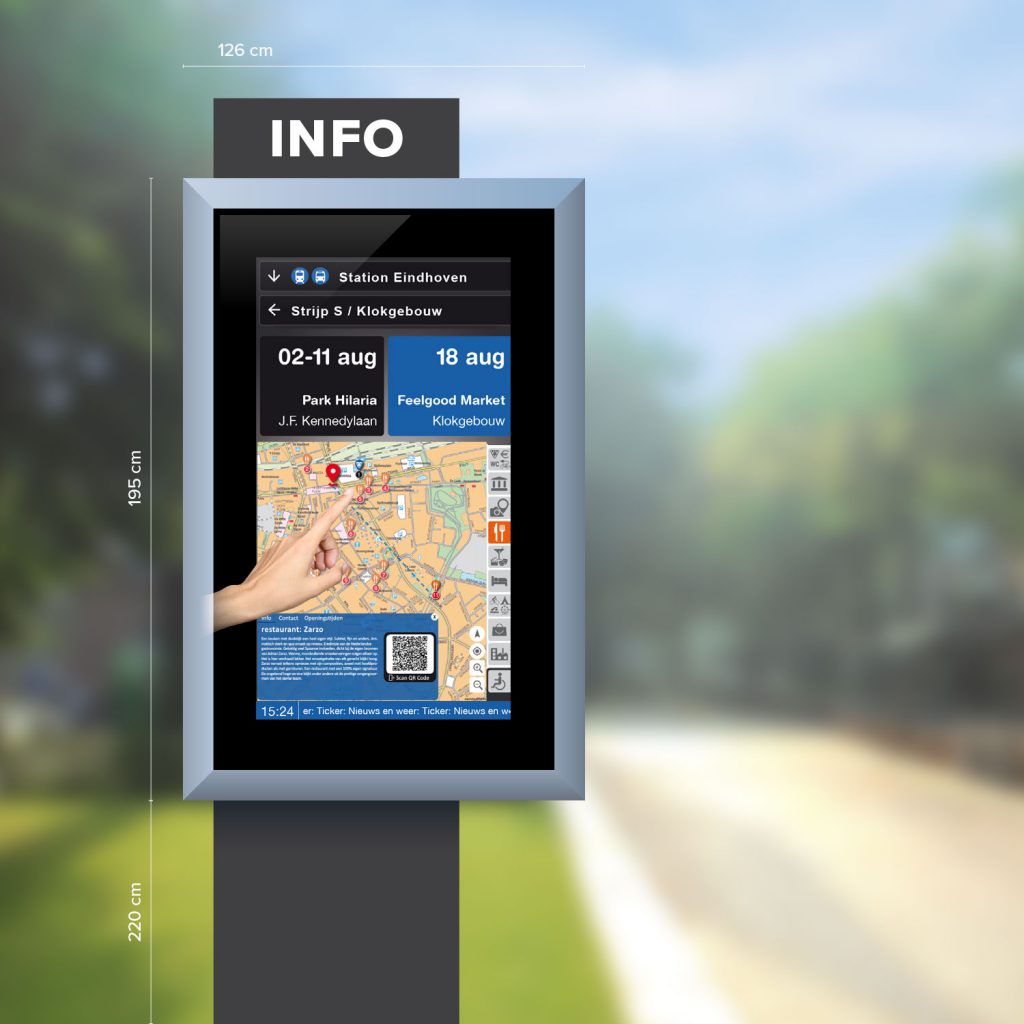 Interactive Touch LCD-totems
Touch screen displays are the best solution for wayfinding. Our LCD totems are used in many shops and municipalities as wayfinding system for the visitor of a store or city.
There are a lot of possibilities:
The zoomable cartography shows important sights, events, cycling routes, facilities with additional information
Buy tickets for local events
Dynamic signage
City promotion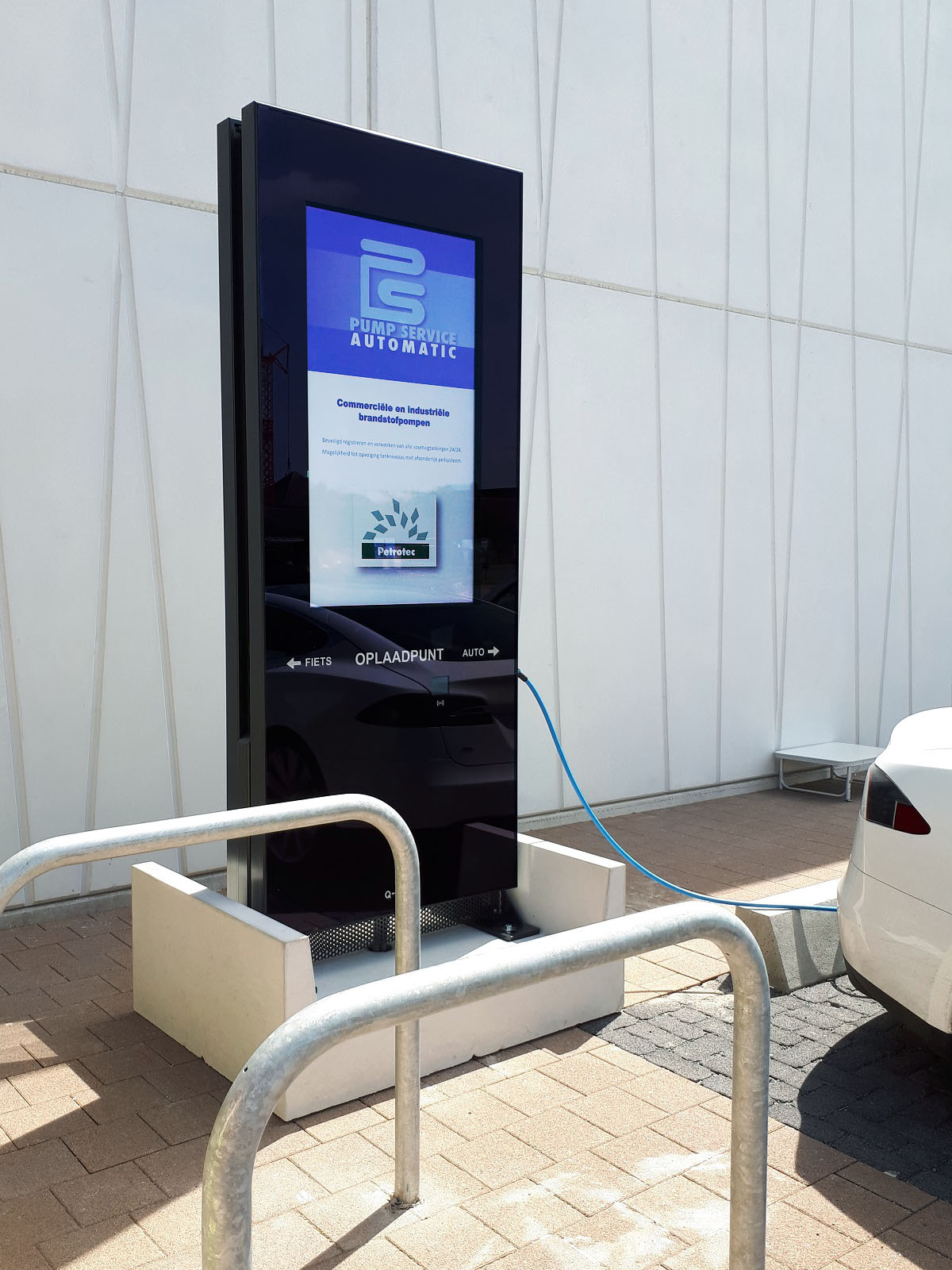 LCD Charging Station
The sustainable eye-catcher for you company. The new generation of charging stations where your employees or visitors can charge their cars or bicycles. This will put your sustainable vision in the spotlight and provide an extra service to your visitors and staff. You can let your customers load for free or pay for this system by using a batch.
If you have solar panels on your commercial building, you can make 4 times the profit.
Earn on power, even when you ask less than the market price
Good-will visitor, charge on cheap conditions
Sustainable message, with impact on communication
Sell advertising
Possible solutions:
1 of 2 charging points for car
1 of 2 charging points for bikes or bicycle racks with an infinite number of bicycle charging points
Single or double sided 55 inch LCD screens
Solutions with light boxes
Touchscreen solutions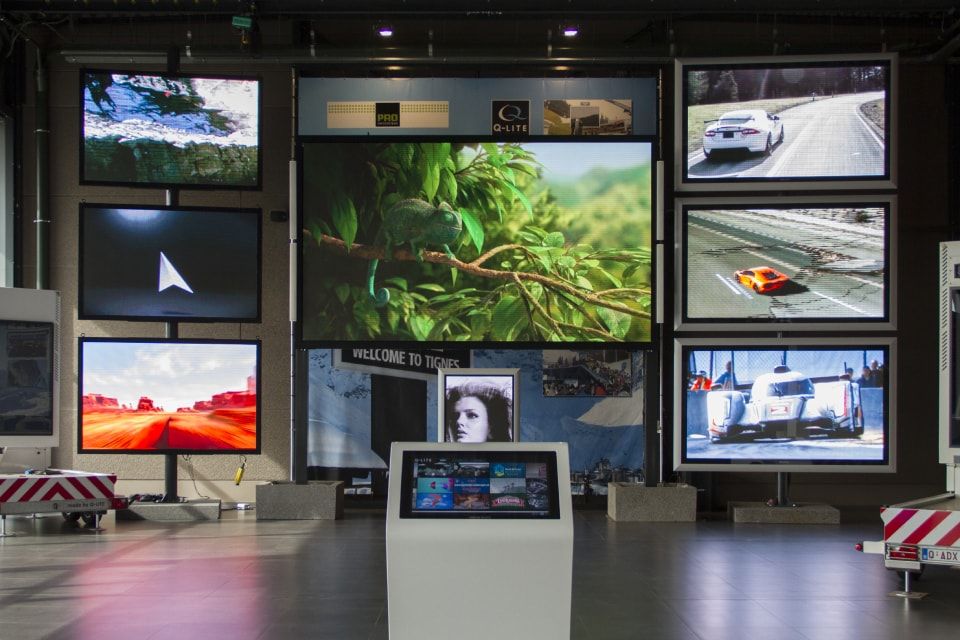 Visit our Visual Experience Center
Curious? Visit our unique experience center and factory and be inspired by our solutions!