A thorough approach from the first moment is of great importance for a timely realization and a good end result. Q-lite realizes this with a professional project approach. We focus on you as a customer and we pay a lot of attention to clear communication and controlled progress.
Your customer journey with our approach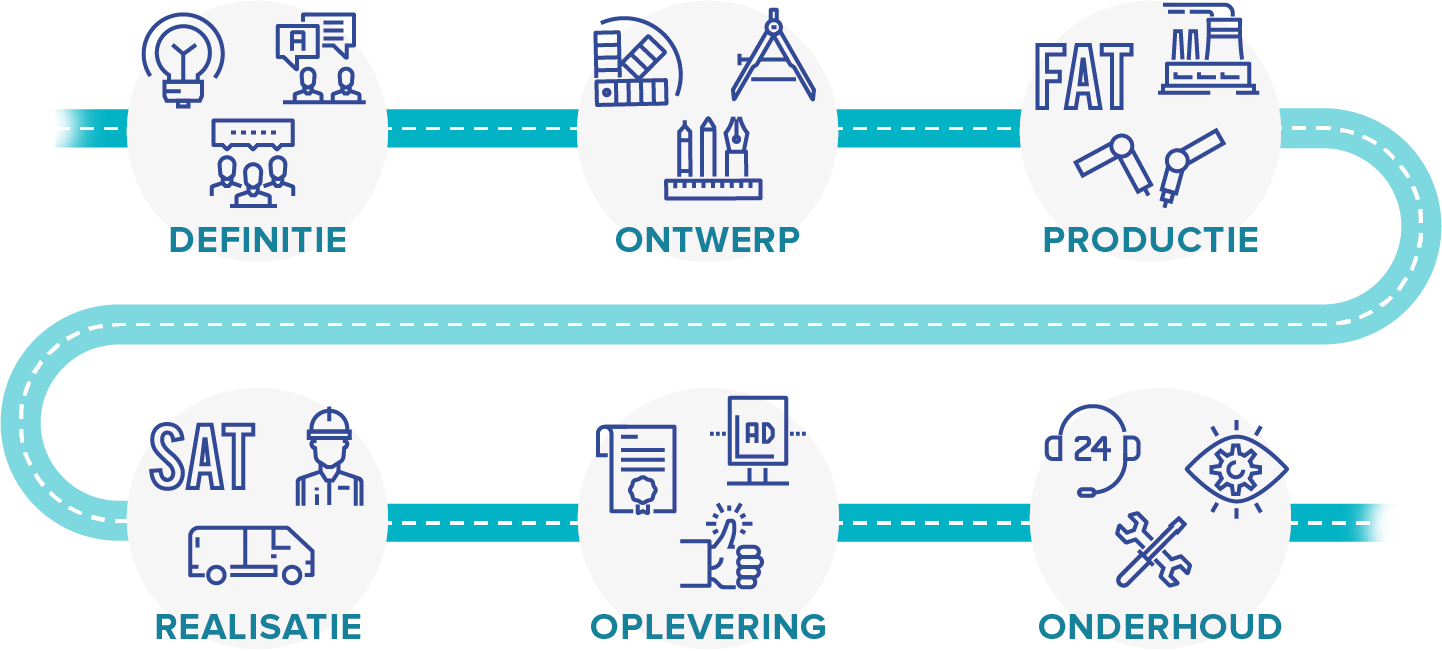 Together with you we will go through the project, which basically consists of six phases. Each phase has a clearly defined starting point and starting condition. The phases are separated by decision moments and "deliverables" (including documents to be delivered and test moments). This means you know where you stand and when you need to assess a partial product or make decisions.
Agile: responding quickly and flexibly to changes
The project model provides the structure for the course of the project. We like to add agile techniques to this, with which we respond quickly and flexibly to changes. For example, we use SCRUM and like to organize interactive workshops to get a better result. Moreover, we demonstrate minimum valuable products at the earliest possible stage.
Explanation of the phases
After the start of the project, we coordinate all basic principles, wishes and requirements with you. In this way we guarantee that the expectations are the same for all parties.
We work with you to develop all your requirements and wishes into a clear design. We also carry out a site inspection together with you.
In the production phase, all hard- and software is produced in accordance with the design and tested by means of a Factory Acceptance Test (FAT).
After a successful FAT, the hard- and software is installed and tested by means of a Site Acceptance Test (SAT).
After installation, we deliver the project to you, including documentation and user instructions.
Management and maintenance
During the management and maintenance phase, we ensure that the display systems continue to function in accordance with the agreements in the Service Level Agreement (SLA).
More info about our approach?
Our colleagues will be happy to help you.