The Smartest
Kind of
Attention
Q-lite offers you the smartest kind of attention for every situation. We do this by producing the application of our display systems in various shapes and sizes.
Our systems are characterized by quality, durability and innovation and are equipped with various display technologies such as LED, LCD and E-ink. What is unique is that we develop and produce the hardware and software for our systems in-house in Western Europe. This allows us to offer you a wide range of standard and custom solutions.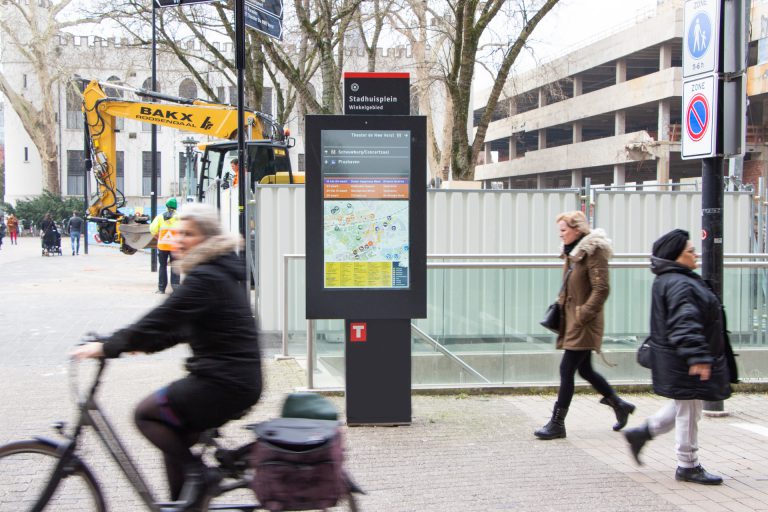 Opt for smart signage in your city to inform your pedestrians or cyclists thanks to dynamic wayfinding. From an info column with touch capabilities to digital LED totems showing you the way.
Read more »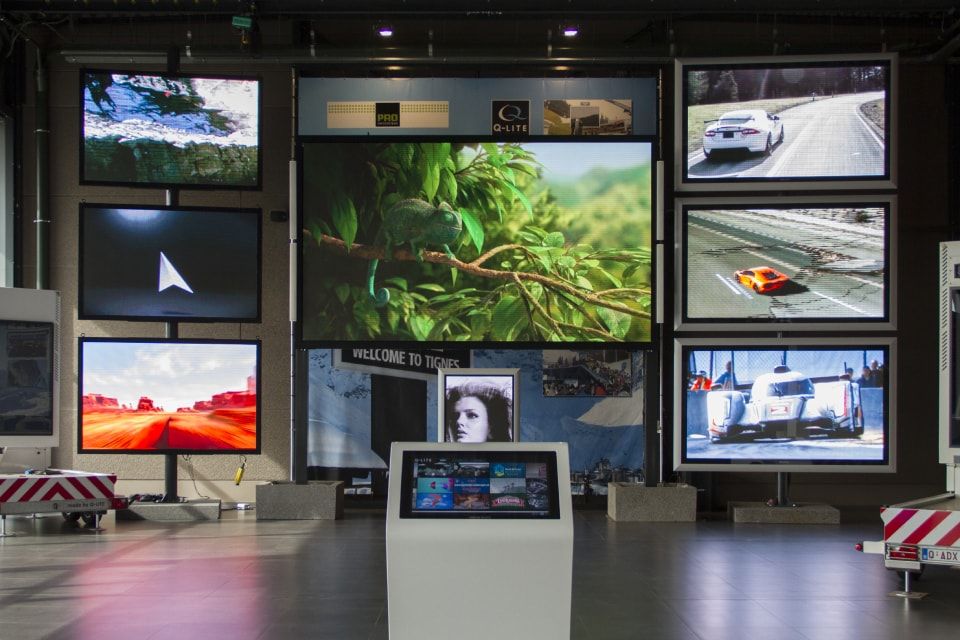 Visit our Visual Experience Center
Curious? Visit our unique experience center and factory and be inspired by our solutions!