For various traffic applications, Q-lite offers solutions in the form of dynamic traffic signs. For example, we increase road safety by deploying dynamic traffic signs for e.g. ZONE-30, 'schools have started again', as well as matrix signalisers above the driving lanes and in special situations (sharp turn, strong wind, etc.). In addition, dynamic traffic signs are used to indicate temporary traffic situations, such as in the port of Rotterdam.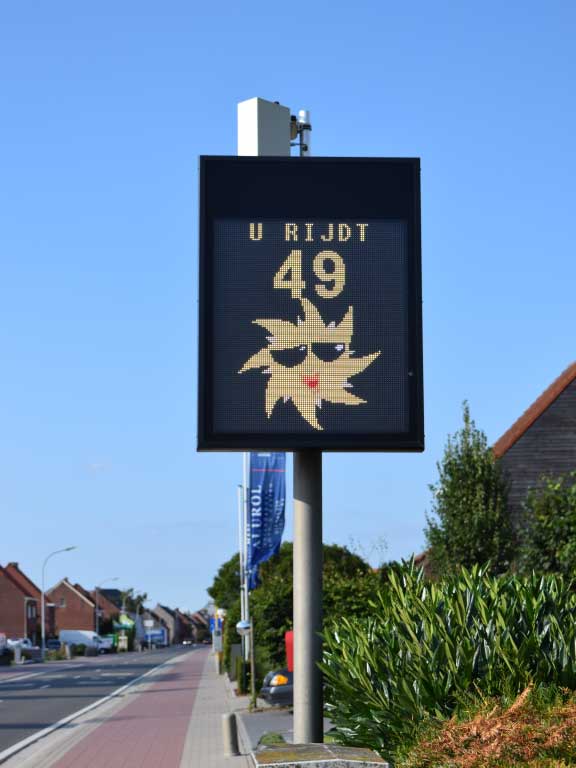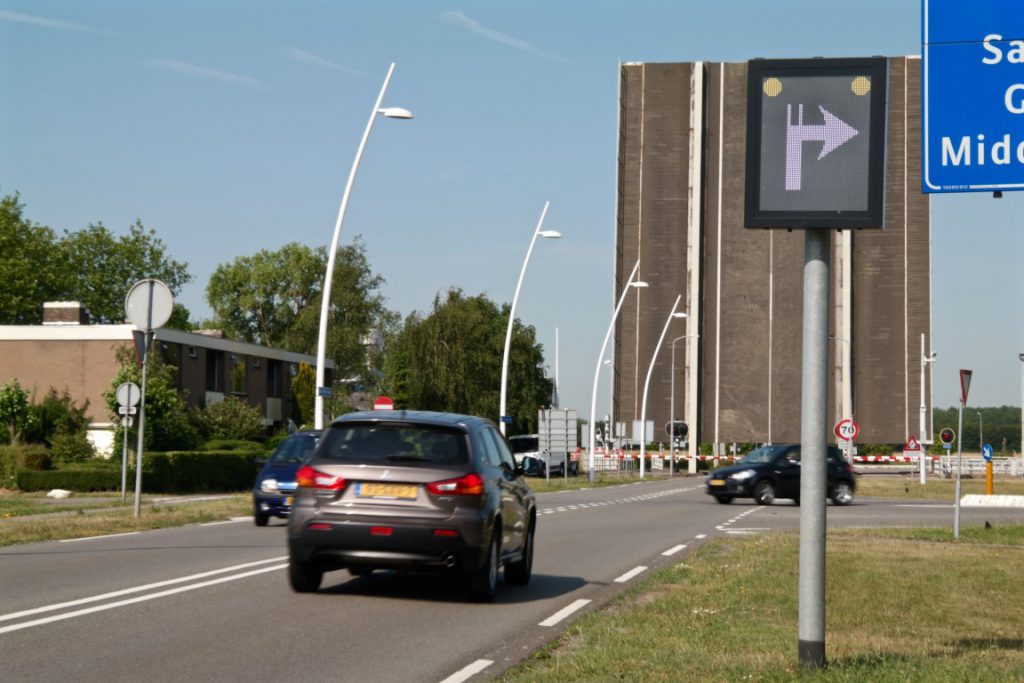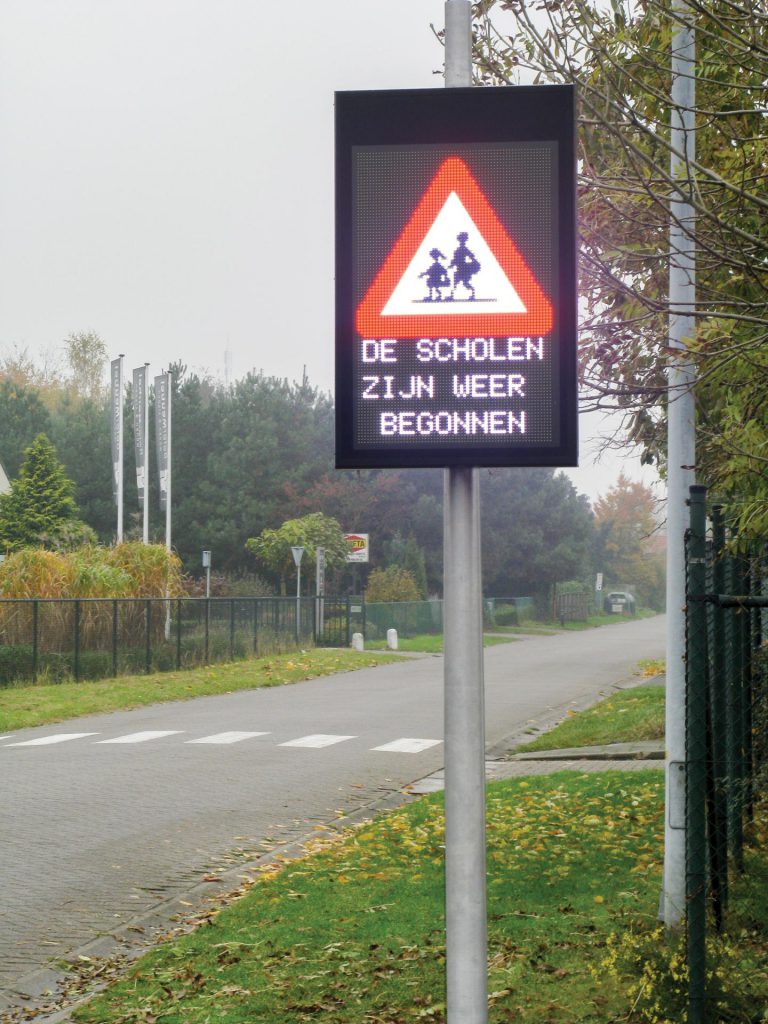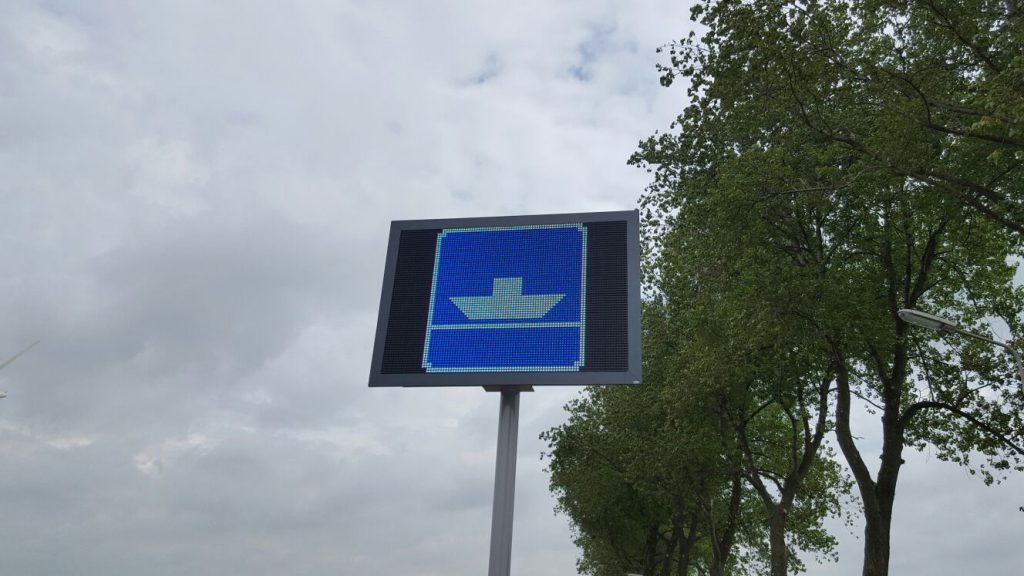 Dynamic road signs increase road safety
Research shows that accident risk increases with an increase in speed. This could have significant implications for vulnerable road users such as pedestrians and cyclists.
5% of pedestrians hit by a vehicle travelling at 30 km/h die.
45% at 50 km/u.
85% at 65 km/u.
Reducing the speed limit to 30 km/h in school environments therefore increases road safety at schools.
With our dynamic LED traffic signs, it is possible to indicate a temporary zone 30. The LED display can be switched on or off depending on the traffic situation. Such signs can limit speed when students are on the road, before and after school hours. At other times, on weekends and during school holidays, the speed sign may show different messages.
The Safety-safe concept consists of a speedometer placed in a street. Everyone who keeps to the speed limit in the street brings money into the piggy bank. The amount saved will be used, for example, for the local playground. In streets where the Safety-safe concept is applied, the number of speeding offences drops by 25%. Due to the success of the first placement, several Safety-safe displays have already been deployed.
Beyond the display alone, we also offer an awareness programme with traffic psychologists here. Check out the website for more information.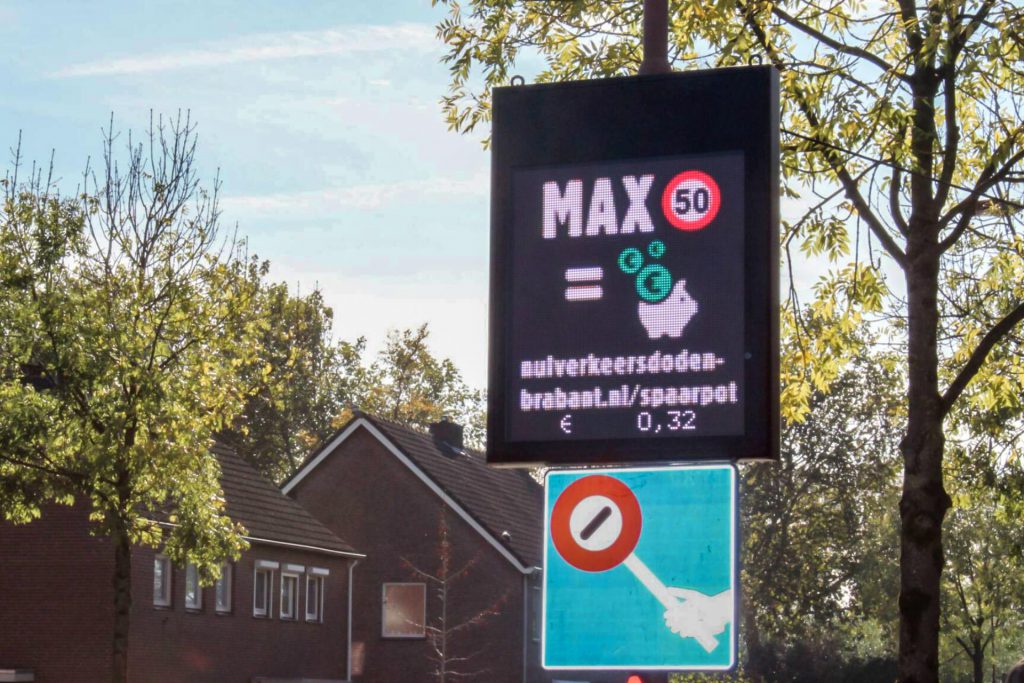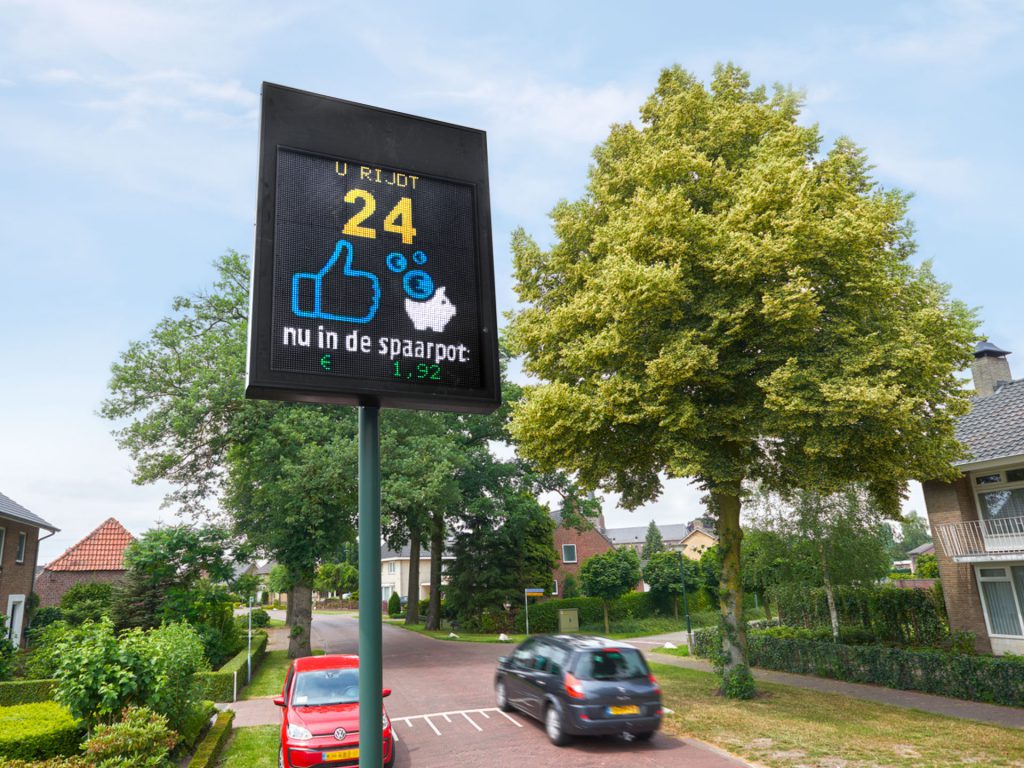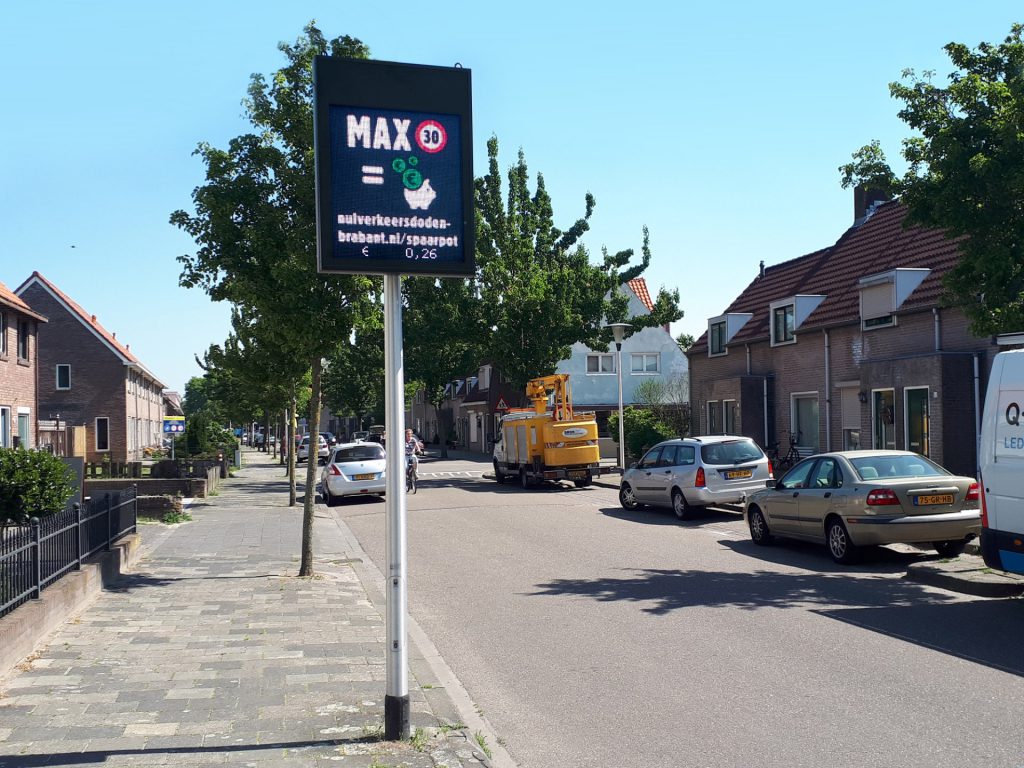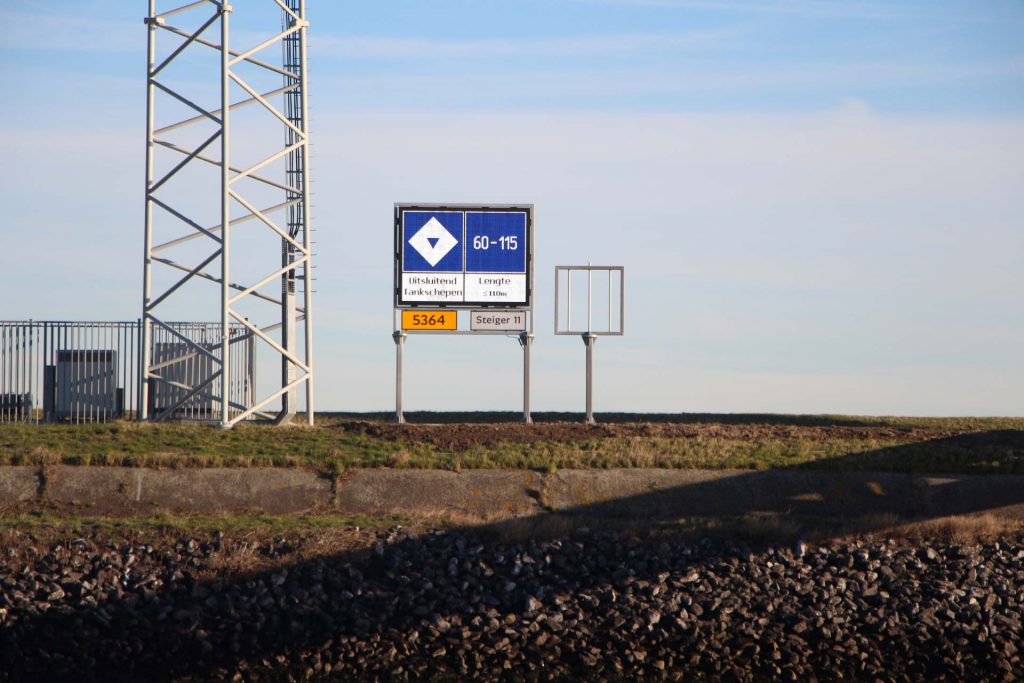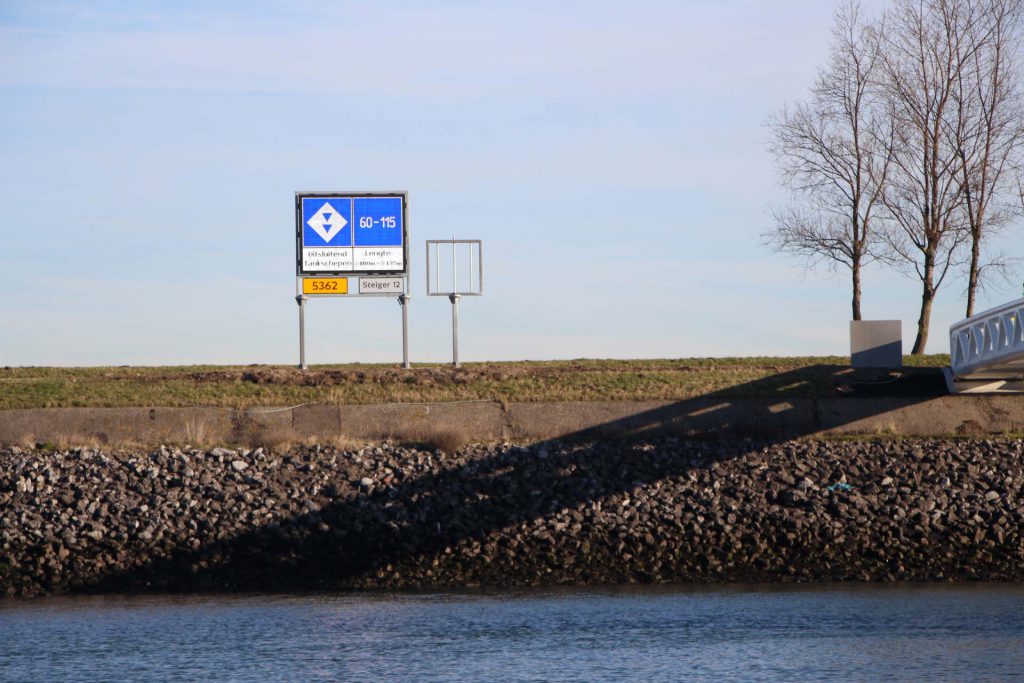 Dynamic Shipping Information Panels (DSIP) in the port of Rotterdam
The port of Rotterdam has berths that alternate between being a berth or an unloading point. To efficiently and dynamically change this function, dynamic traffic signs have been installed at these moorings. In this way, the Port Authority can make maximum use of the available capacity of berths and unloading points.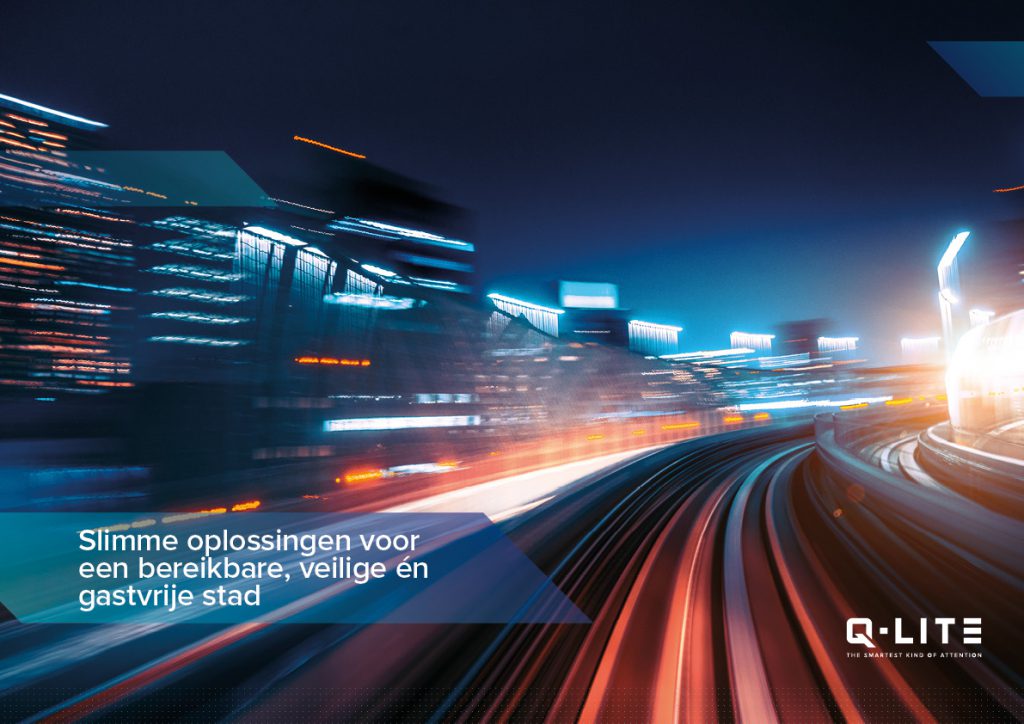 Smart solutions for an accessible, safe and hospitable city
The information panels are remotely controlled and managed via the RAAAK platform developed by Q-lite. THE IoT platform to control and manage information systems.
Contact us for more information

This is how we approach projects

We also take project management seriously. With a thorough project approach, all projects are carried out to perfection. Tight agreements, clear procedures, specifically tailored to the delivery of electronic information systems.
Want to know more about our project approach?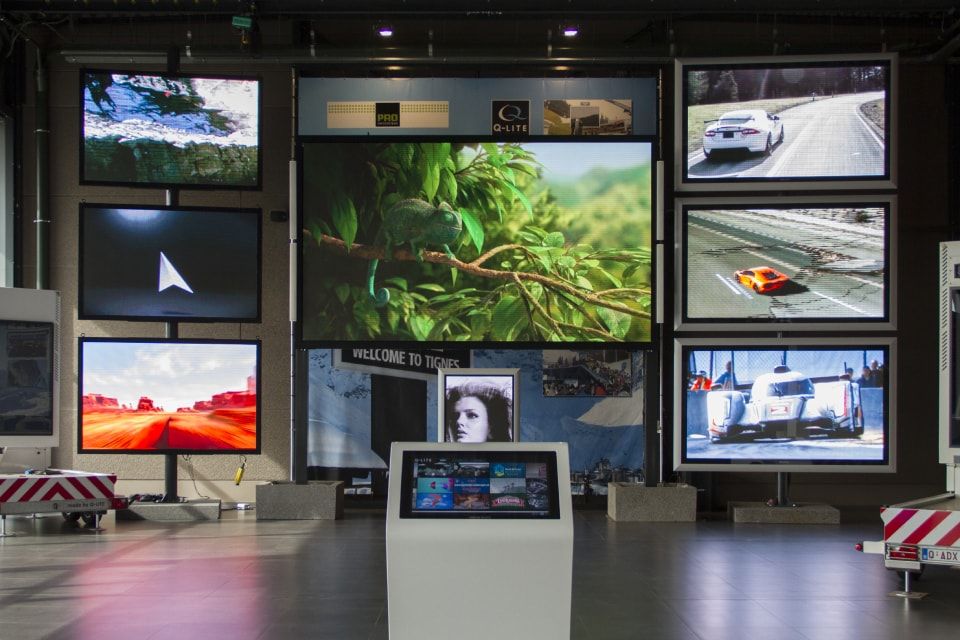 Visit our Visual Experience Center
Curious? Visit our unique experience center and factory and be inspired by our solutions!