To ensure safety in school environments, dynamic Zone 30 signs are being used in an increasing number of municipalities. Especially in places with standard speed limits higher than 30 km/h, these displays offer a solution. The use of these signs allows for a temporary 30 km/h speed limit, thus increasing the safety of school-age children.
Dynamic traffic signs are covered by the safe school environment grant.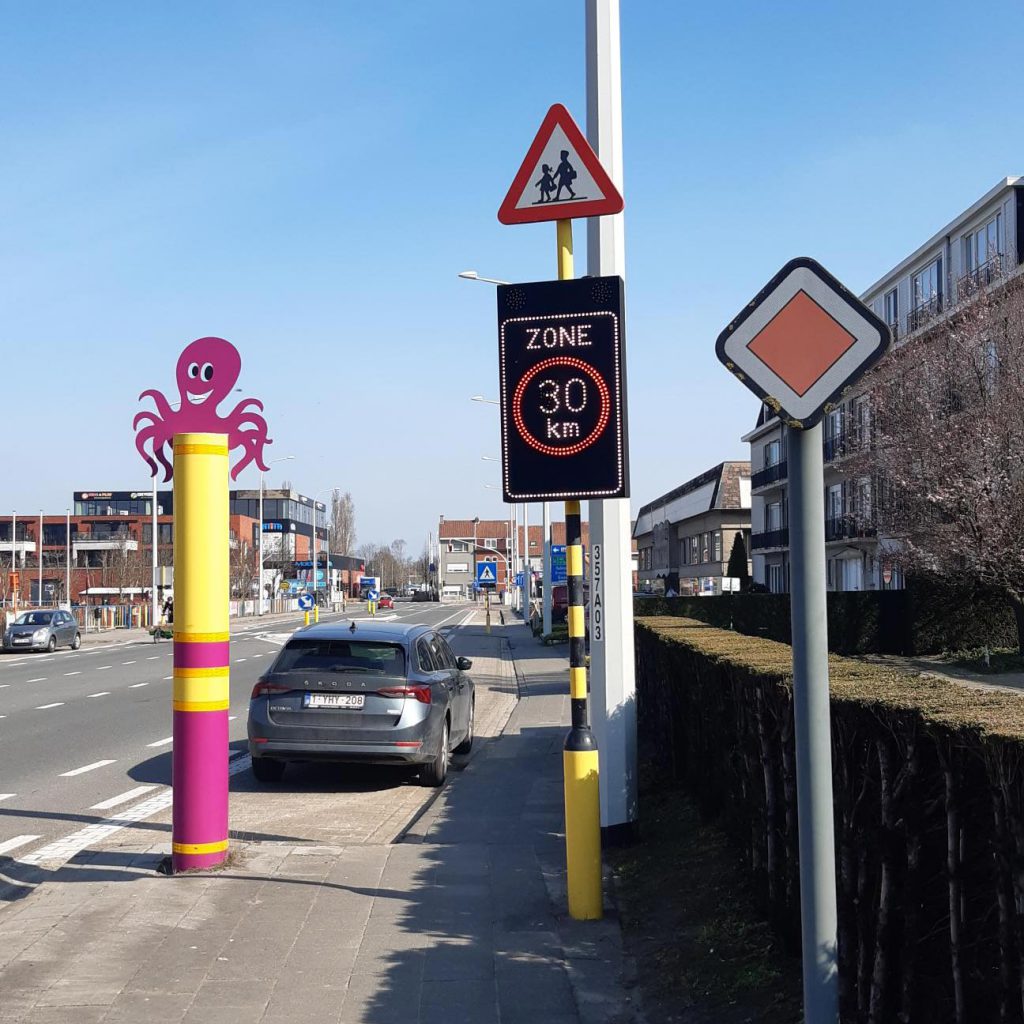 Dynamic road signs increase road safety
Research shows that accident risk increases with an increase in speed. This can have significant consequences for vulnerable road users like pedestrians and cyclists. 5% of pedestrians hit by a vehicle travelling at 30 km/h die. At a speed of 50 km/h, the fatality rate is 45% and this rises to 85% when the vehicle is travelling at 65 km/h. Reducing the speed limit to 30 km/h in school environments therefore increases road safety at schools.
Zone 30 signs are available in different versions. The range of versions varies from:
Only zone 30, 50 or 70.
Zone 30, 50 and 70 can be displayed.
Dynamic traffic sign, where the desired speed, a traffic sign, icon or message can be displayed.
The type that best suits your situation depends on several factors. Our account managers will be happy to inform you about this.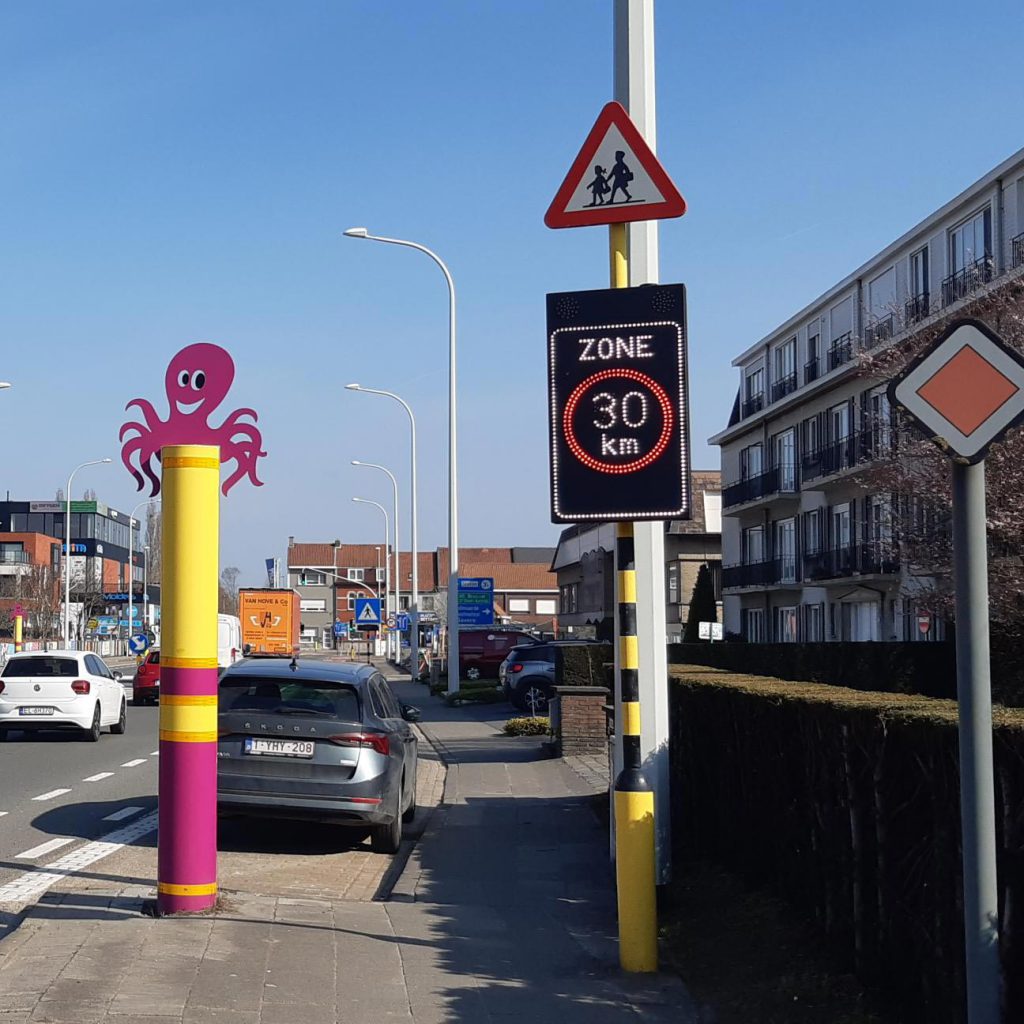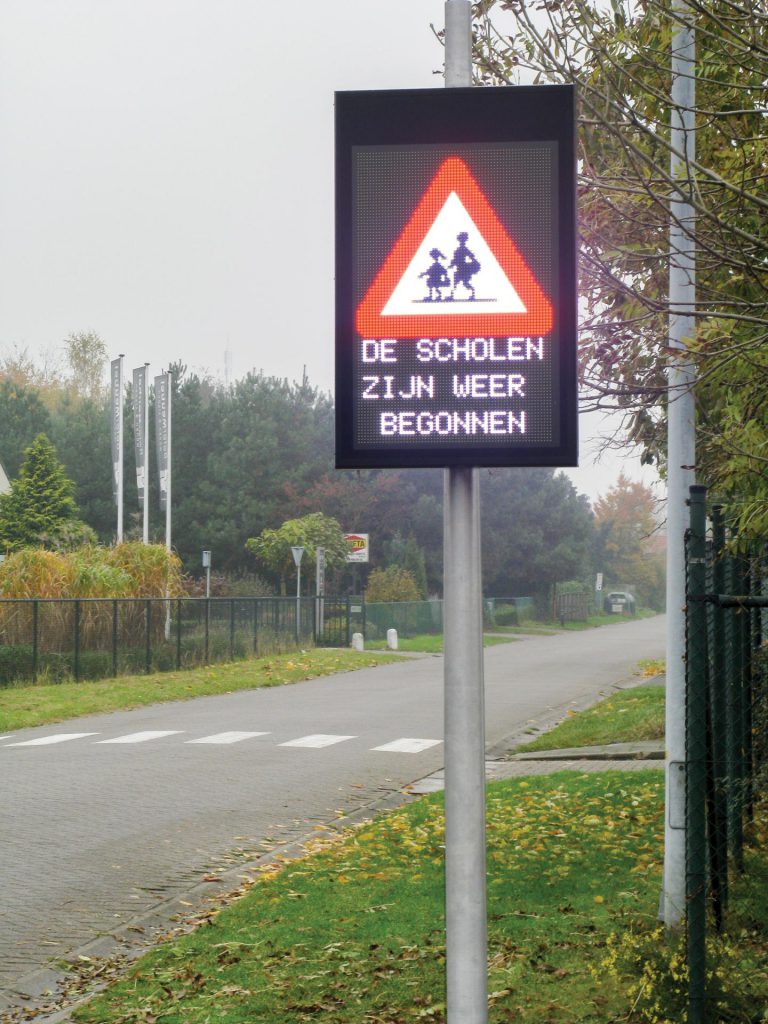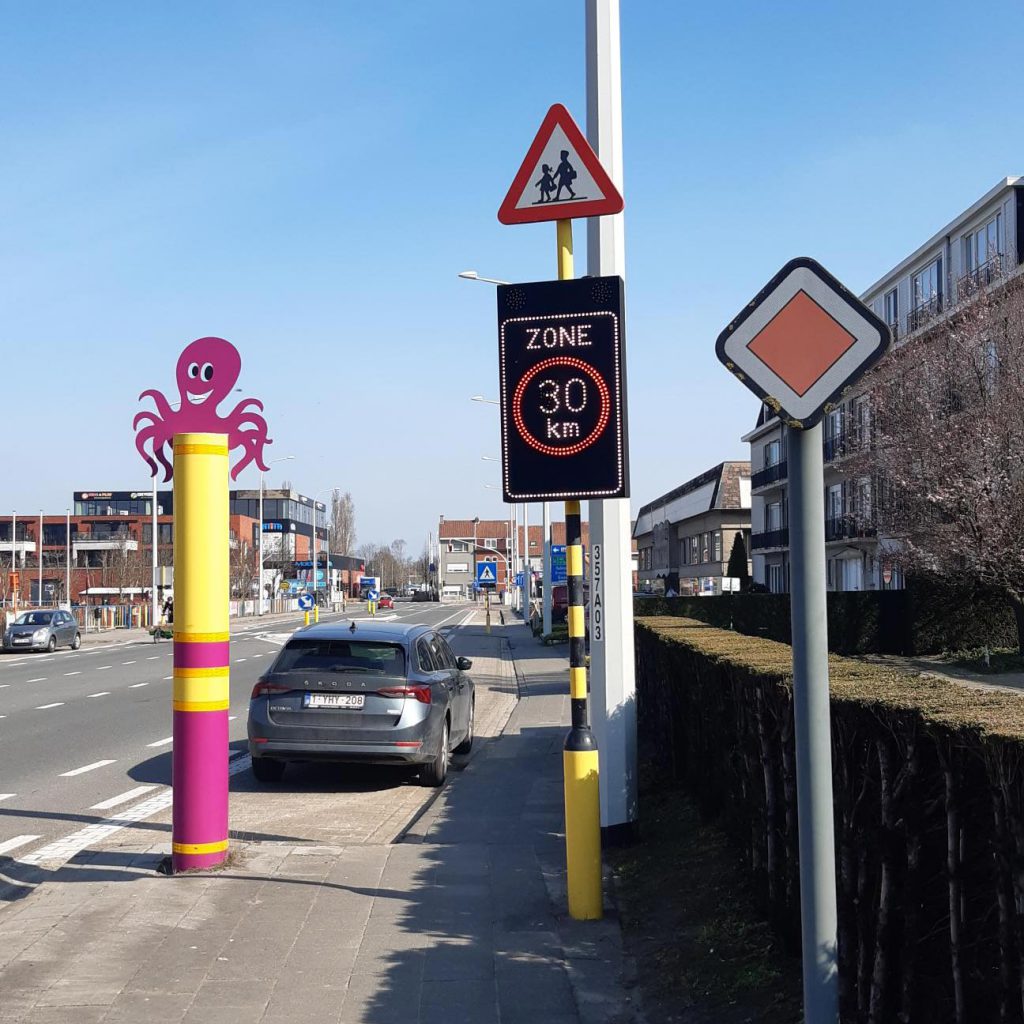 Via the calendar function in the supplied software, you set the times when the Zone-30 signs need to be active yourself. De aansturing is draadloos en kan gewoon vanaf uw PC. This allows you to quickly and easily adjust time settings or add holiday times. You control all this with ease remotely with the software we provide.
25% fewer speeders in your neighbourhood? The Safety-safe concept positively encourages motorists to drive less fast.
Want to know more about the Safety-safe concept?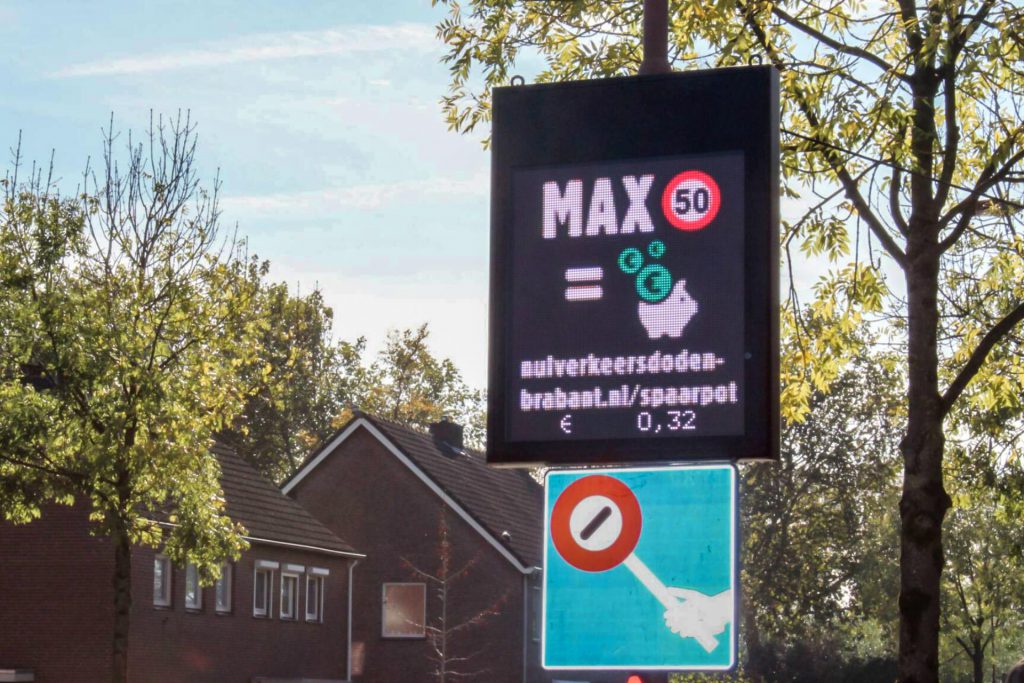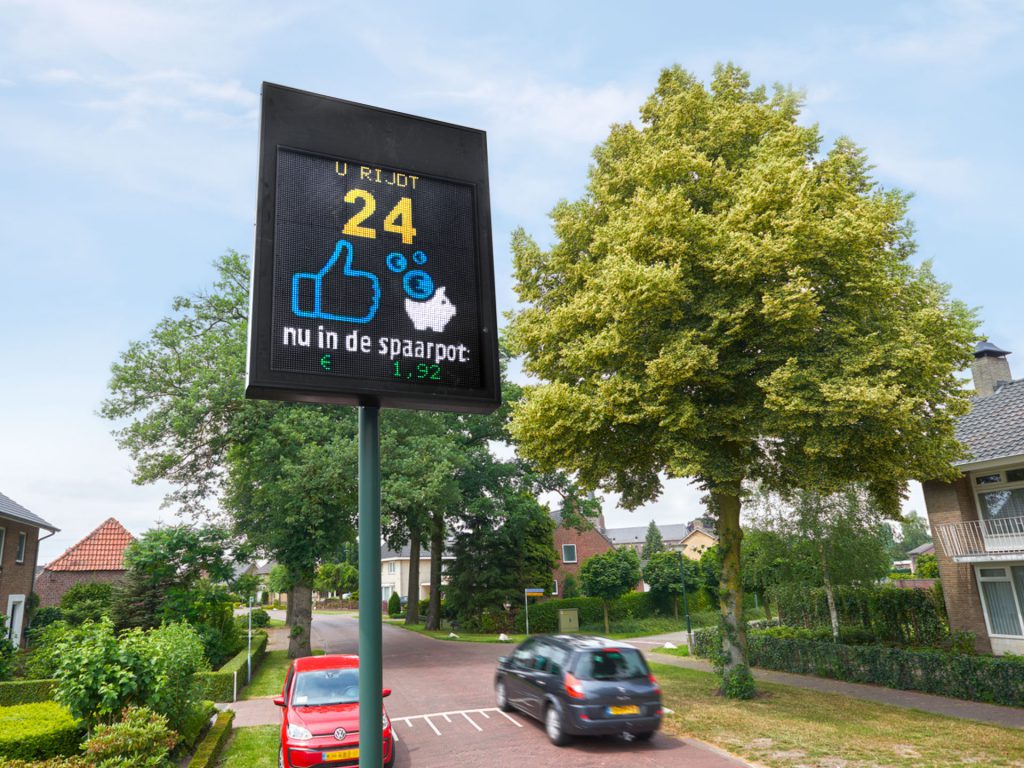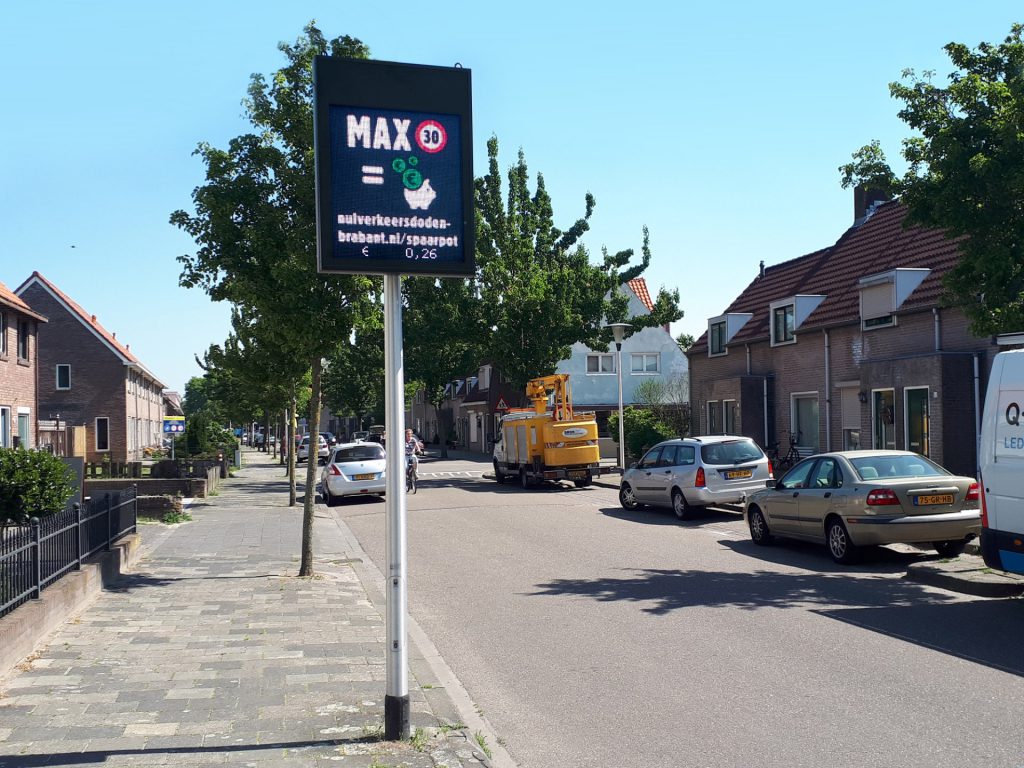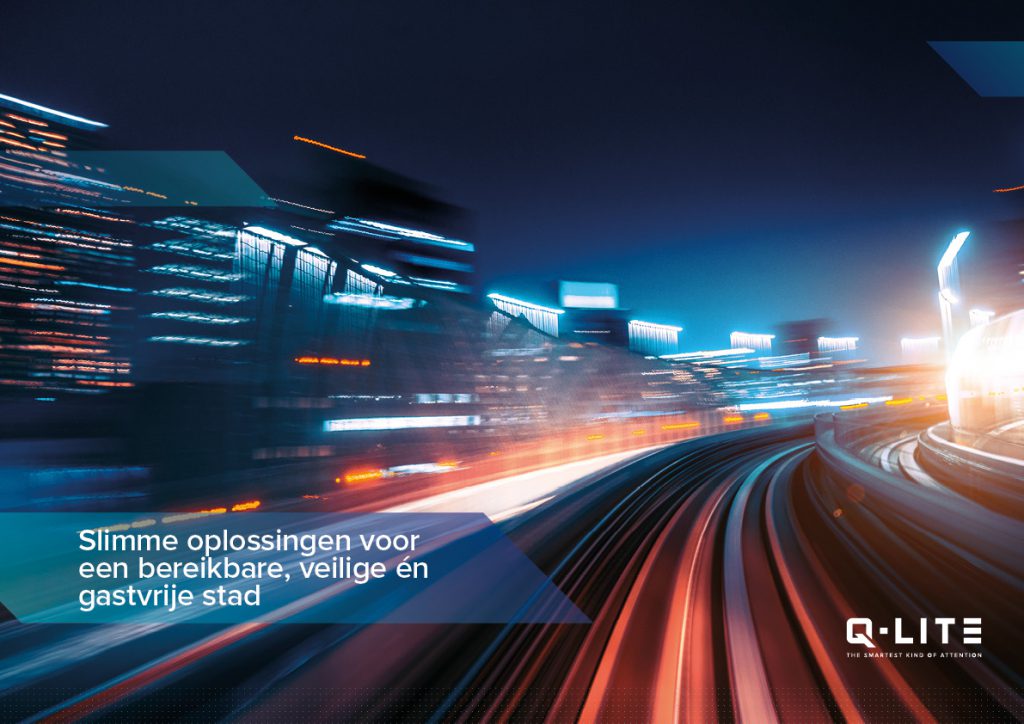 Smart solutions for an accessible, safe and hospitable city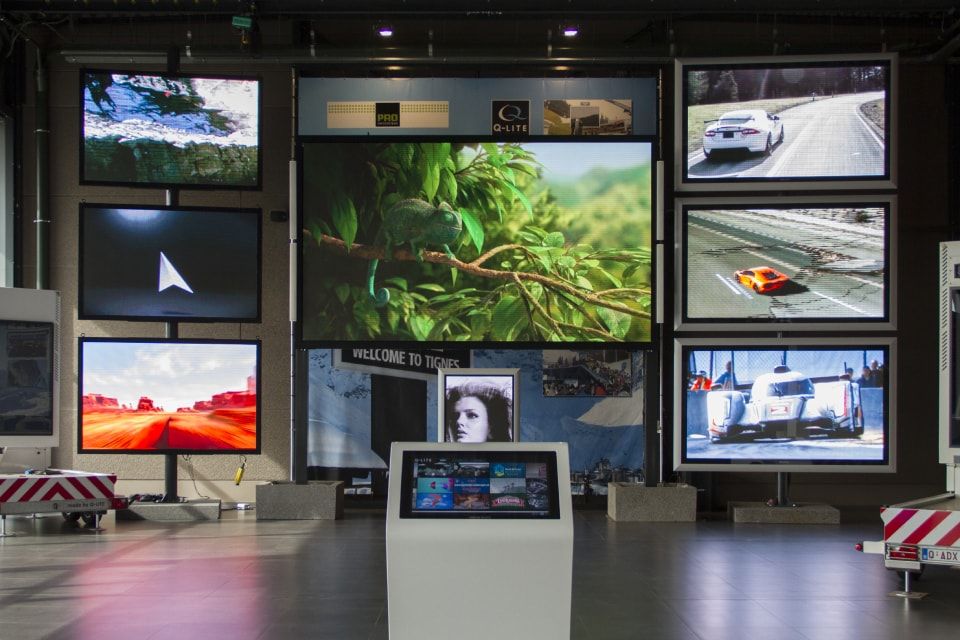 Visit our Visual Experience Center
Curious? Visit our unique experience center and factory and be inspired by our solutions!