Are you looking for a professional scoreboard? Q-lite has the solution! Choose one of our standard models or go for customisation which allows you to display the score and playing time in a very clear way in all weather conditions.
For indoor and outdoor sports fields
Shows the current score and/or time
Easy in use
For indoor and outdoor sports fields
Create extra experience for supporters
Show logos, player lineups, goalscorers…
Score extra income with advertising
Show current score and/or time
Option: Scoreboard as a Service
For sports complexes, skating rinks and swimming pools
Scoreboard with meticulous time registration
Create extra experience for supporters
Show logos, player lineups, goalscorers…
Meets the requirements of sports associations
From a standard electronic scoreboard to a multifunctional full-colour scoreboard, and even LED boarding for around the pitch, Q-lite can meet all your sports club's needs. Both indoor and outdoor Through a personal project approach, complemented by years of expertise, we offer a tailor-made solution for every club. And this for all kinds of sports: hockey, soccer, karting, tennis, korfball, handball, basketball, ice hockey…
Ultimate experience with full-colour scoreboards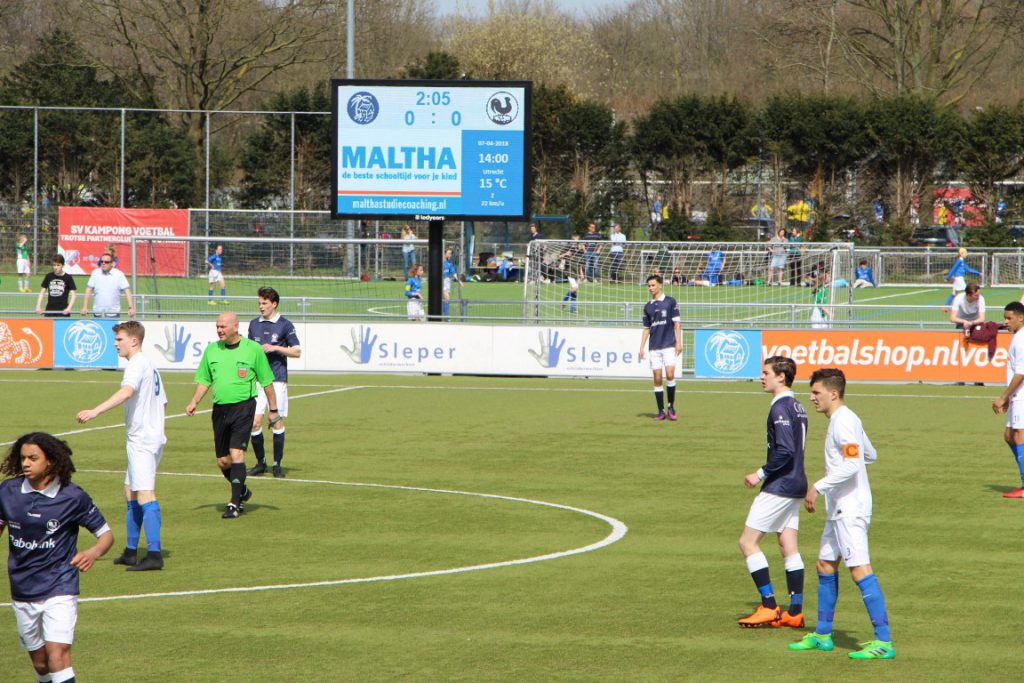 Full-colour scoreboards allow supporters to enjoy the game to the fullest For example, the full-colour scoreboard displays the logos of the various sponsors in addition to the score and remaining time. In addition, the line-up of players can be shown before the match starts.
Why choose a full-colour scoreboard? The investment is fully recouped after just a few seasons! How so? The full-colour scoreboard can show dynamic advertising videos from your sponsors before and after the game. Because all the spectators' attention is drawn to the scoreboard, the sponsors stand out even more.
In addition to the payback period of the full-colour scoreboard, the additional advertising revenue provide a steady contribution to your sports club's treasury!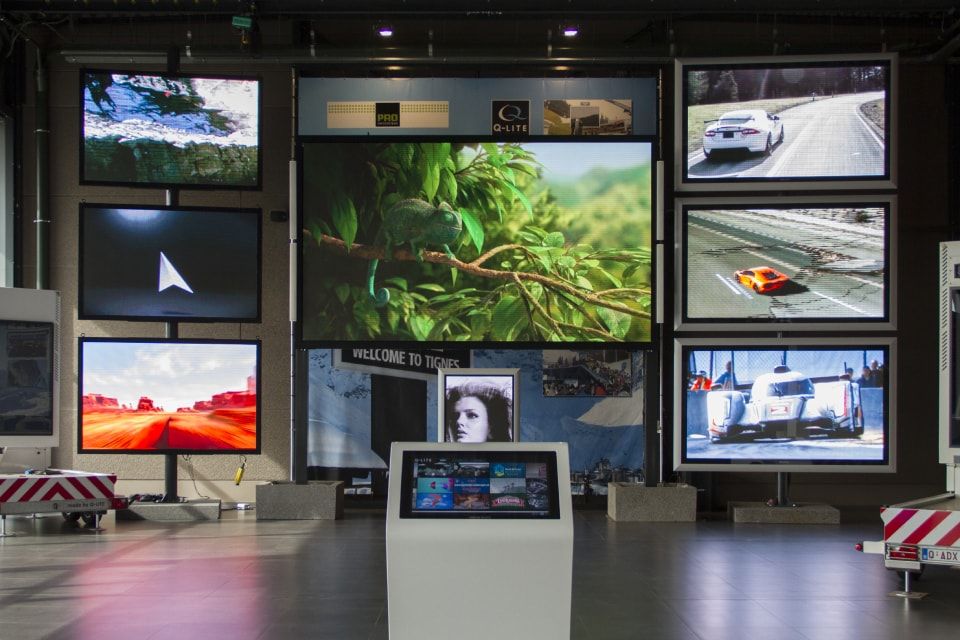 Discover our display solutions and sports software in our showroom
We would like to invite you to visit our unique showroom where you can experience our products and software in real life.
The SaaS model allows any club in Belgium and the Netherlands to use full-colour scoreboards as an additional source of revenue. This means clubs can use the LED scoreboards on a monthly or quarterly payment basis, with the additional income being at least equal to the expenses.
Get more out of the game with standard digital scoreboards
Standard LED scoreboards keep players and spectators informed of the current score and/or time at all times. The design of the scoreboards can be fully customised to suit your sport and sports facilities. Moreover, our electronic LED scoreboards are suitable for both indoor and outdoor use.
More info or a tailor-made solution?
Our colleagues will be happy to help you. You can also count on us for a professional scoreboard installation!