Standard LED scoreboards keep players and spectators informed of the current score and/or time. The electronic LED scoreboards are suitable for both indoor and outdoor use. A customised electronic scoreboard can be offered for any budget and sport. Control is provided simply and wirelessly via a small RF keypad which fits in the user's pocket.
Scoreboard specifications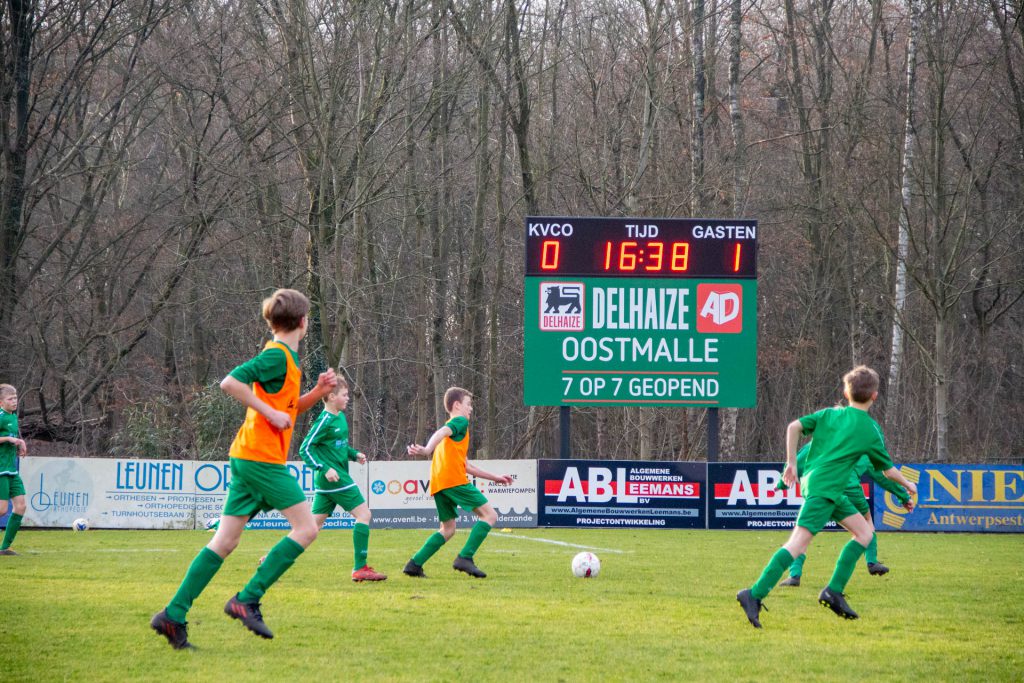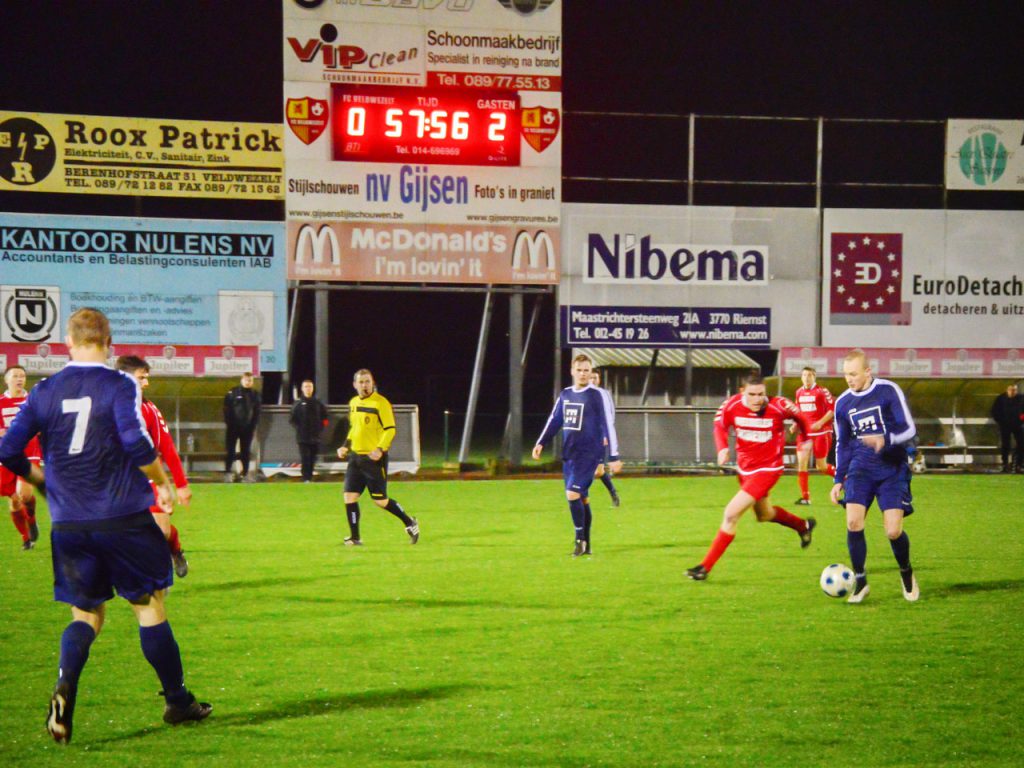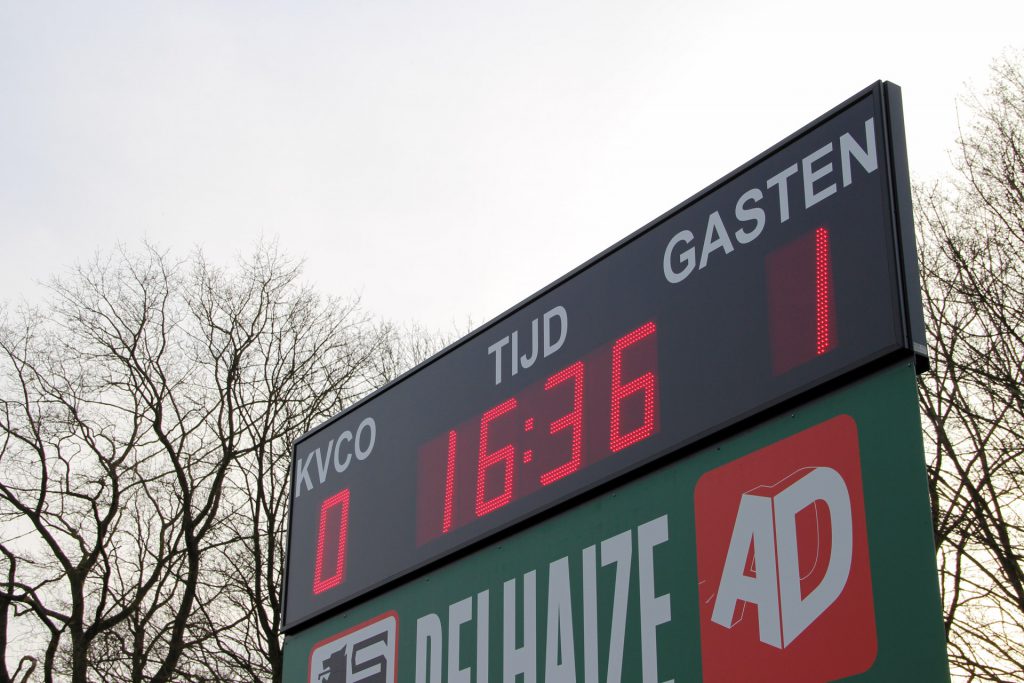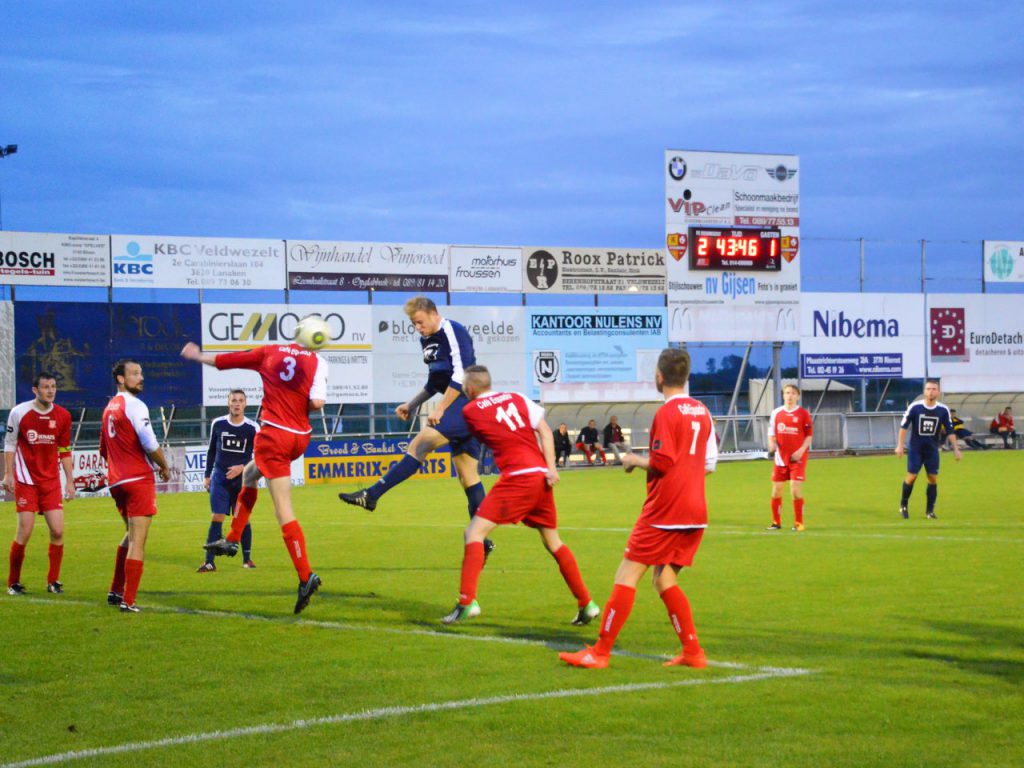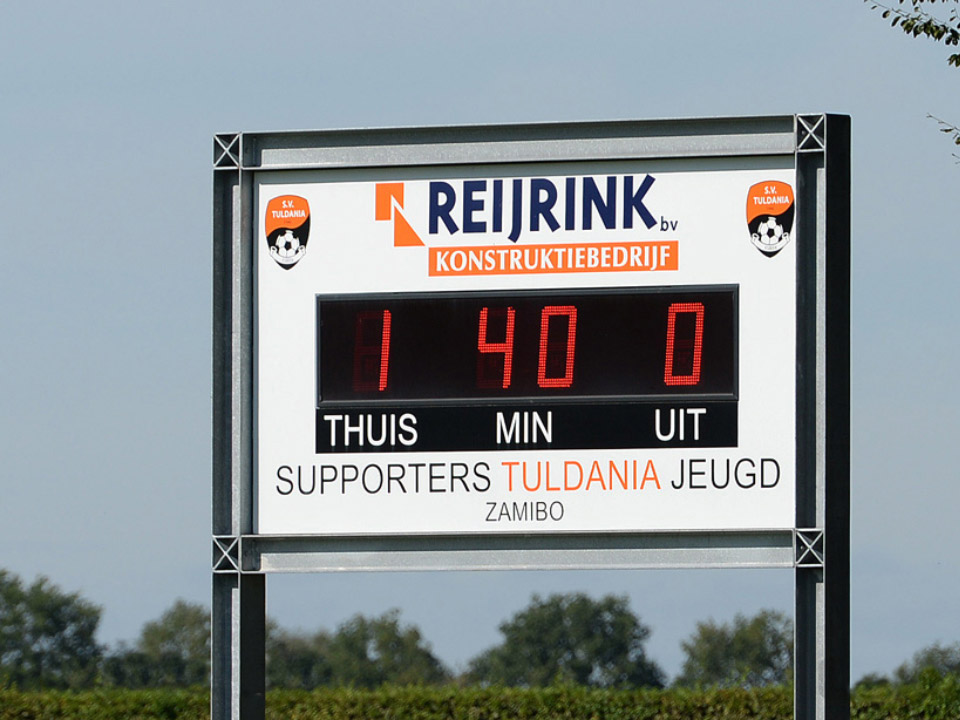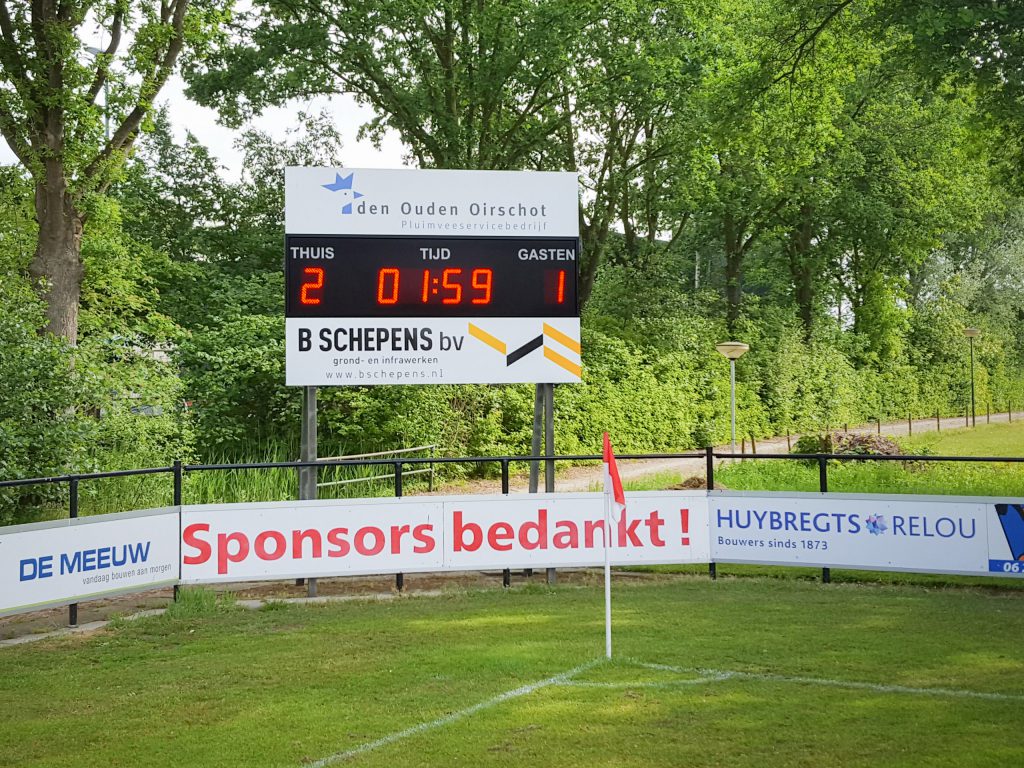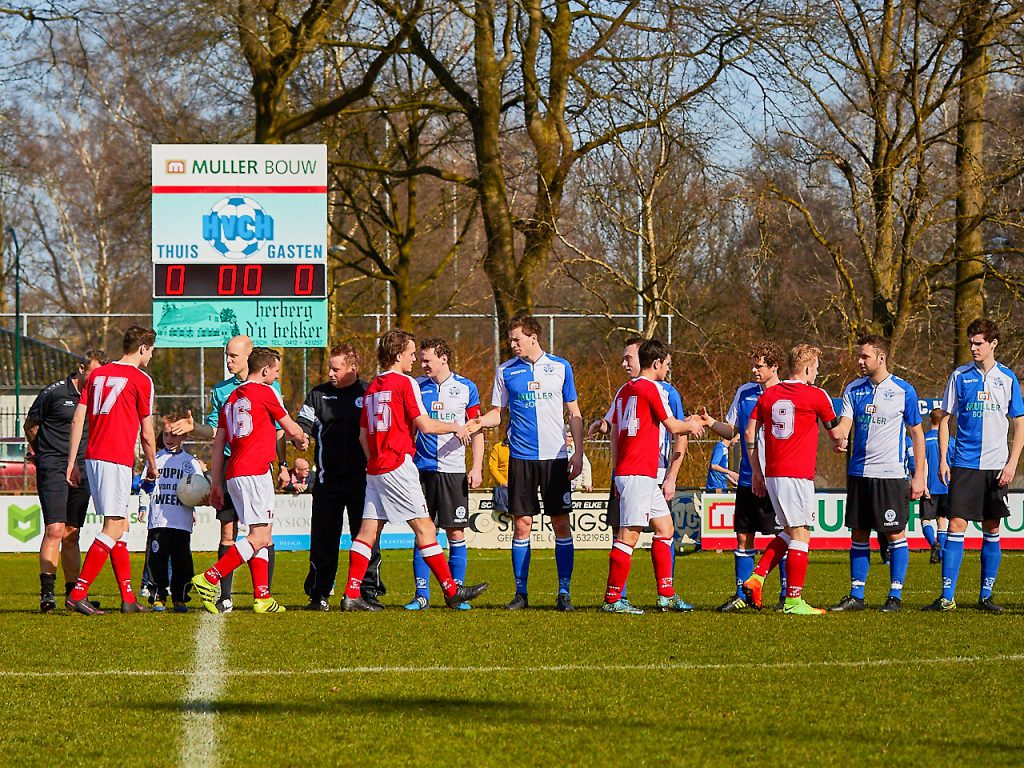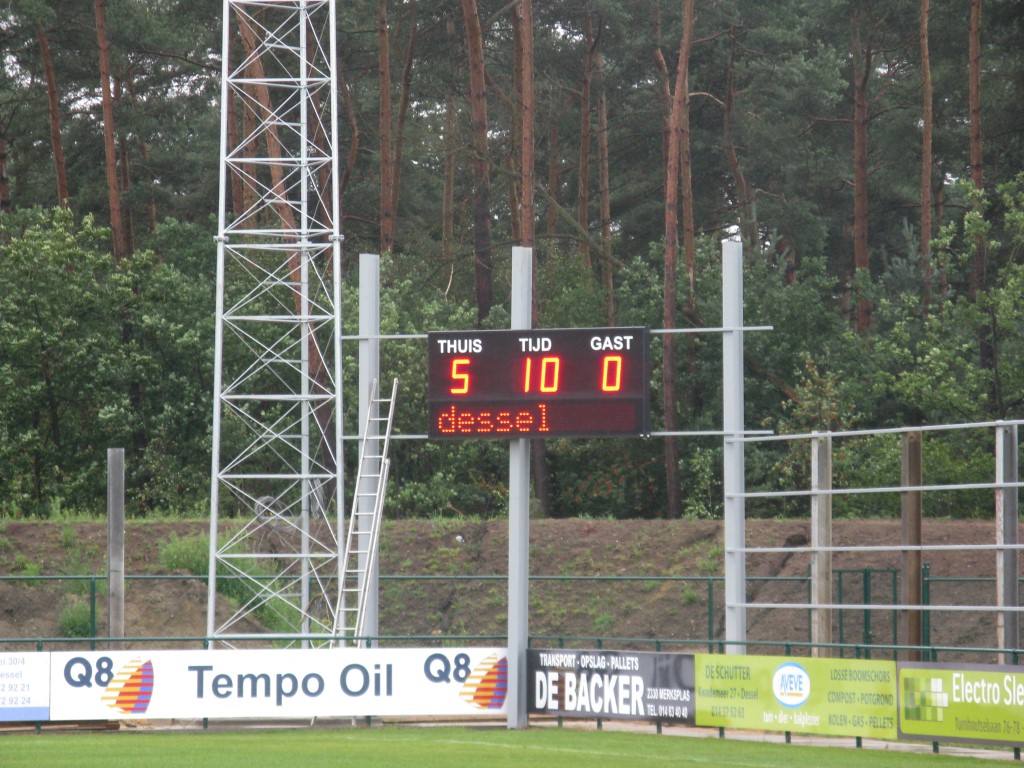 Electronic LED scoreboard as your club's signboard
With an electronic scoreboard, you have a modern product that allows you to instantly show visitors of your sports facility the current state of play during the match. Before and after the matches, you can show the current time if necessary. In combination with (fixed) sponsor panels, the electronic scoreboard is thus an immediate added value for your club.
Our shot clocks are designed as 24-inch full-colour LED screens, allowing not only second information to be displayed but any info one desires. Current time, seconds or other content. The shot clocks feature an aluminium housing and a polycarbonate plate on the front. This makes the clocks splash-proof and ball-proof.
Ask our representatives about our standard shot clocks for basketball and korfball.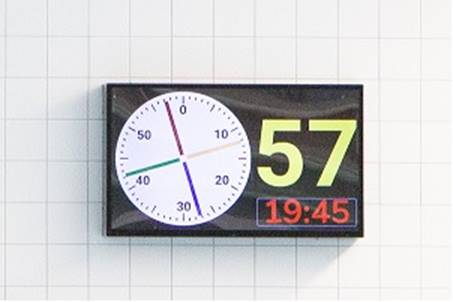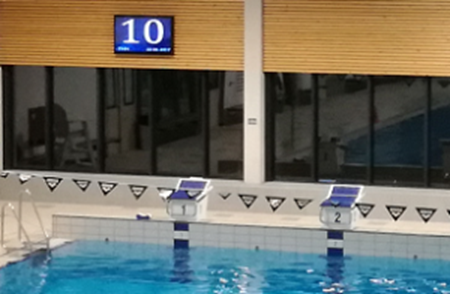 More info or a tailor-made solution?
Our colleagues will be happy to help you. You can also come to us for professional installation of your scoreboards!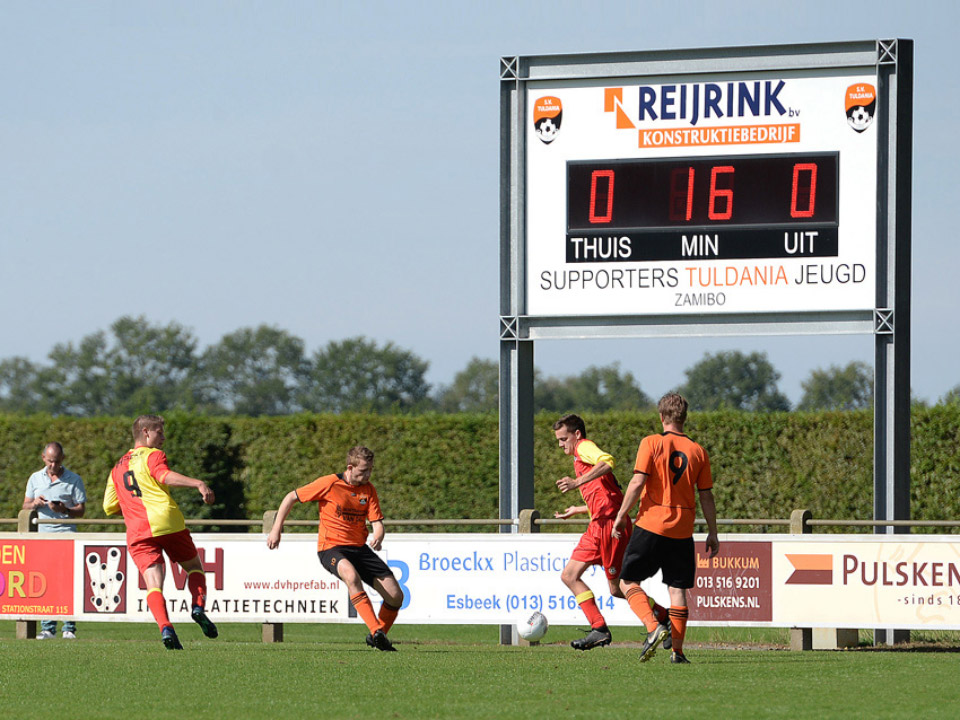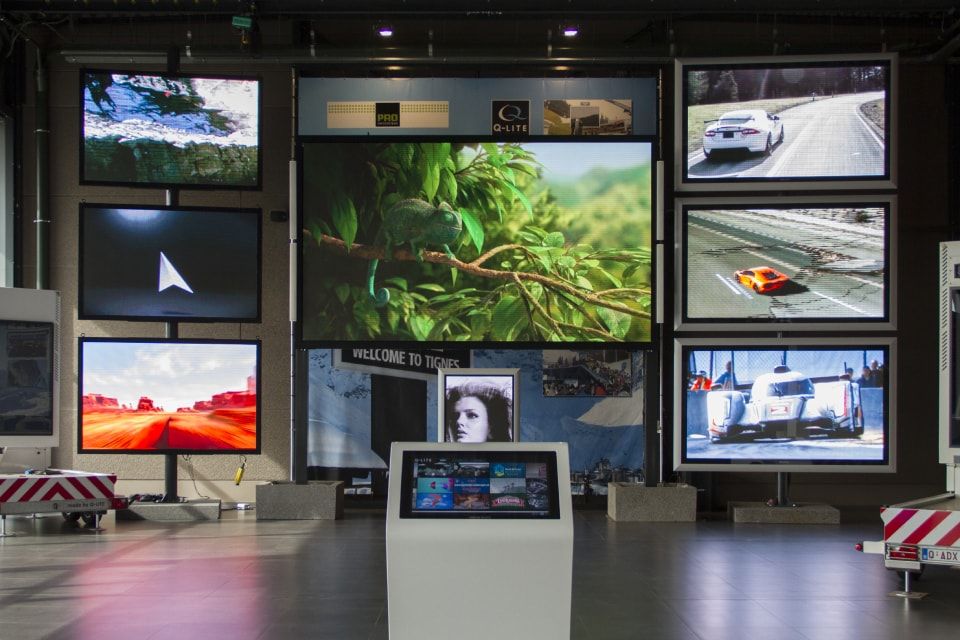 Visit our Visual Experience Center
Curious? Visit our unique experience center and factory and be inspired by our solutions!