Are you looking for a scoreboard for your football club? Dan ben je bij Q-lite aan het juiste adres. We have been specialists in developing, manufacturing and supplying digital LED scoreboards for over 30 years. From standard scoreboards for amateur clubs to LED screens with integrated scoreboard function at top clubs.
Our standard LED outdoor and indoor scoreboards are easy to use very effective. Scores are shown with single, two or even three digits. Play time is displayed in minutes and seconds. The actual time or play time is easily set on the control panel.
Your benefits in a nutshell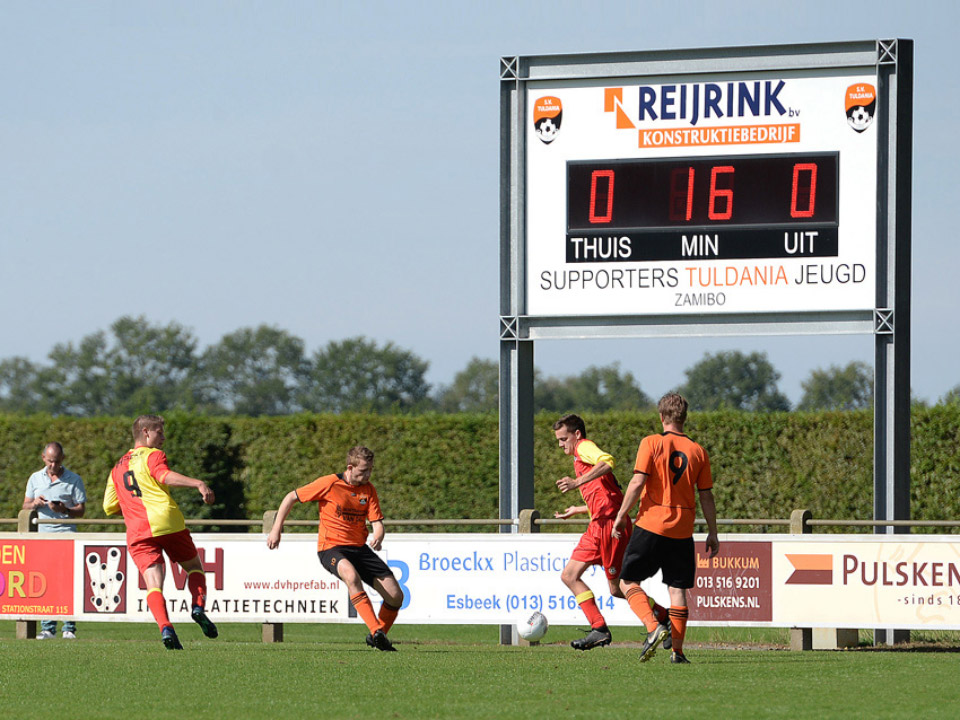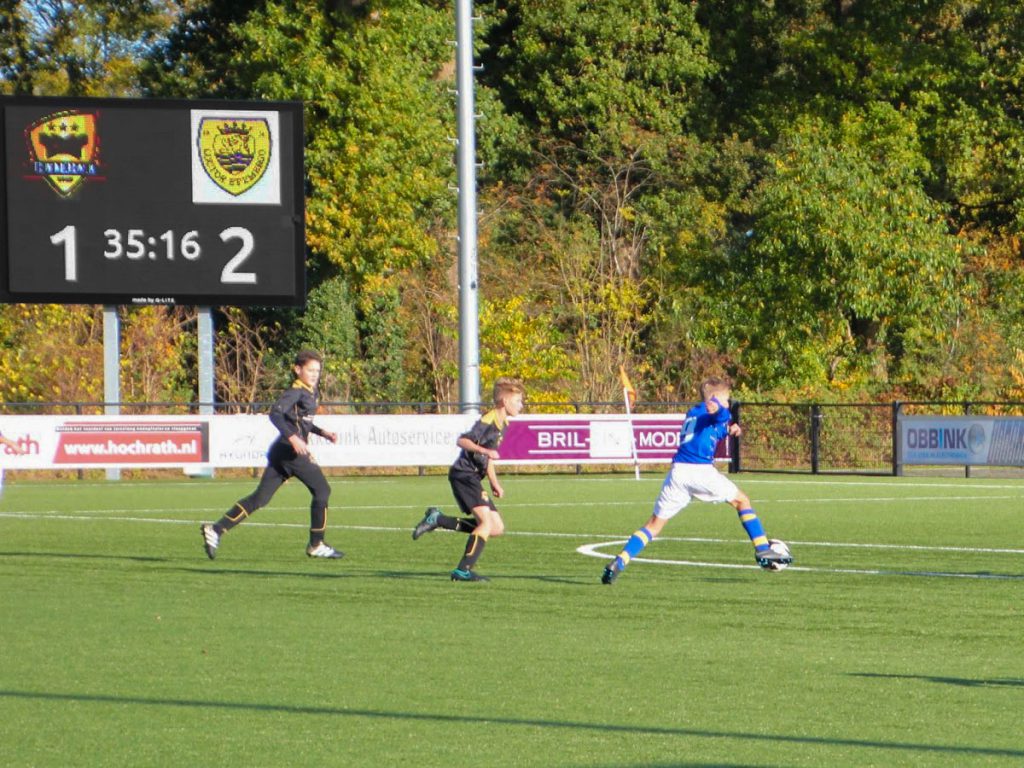 Our scoreboards are easy to assemble and install yourself. There are attachment points at the top and bottom. It's a matter of plug & play!
Making money with your scoreboard? It's possible! Our LED screens are used as full-colour scoreboards, but can also show live sports matches, sponsor information or club news. By showing ads, it is possible to earn back your full-colour scoreboard within 3 years! Interested? Read more about Scoreboard-as-a-Service below.
Thanks to the SaaS model, any sports club in Belgium and the Netherlands can use full-colour scoreboards as an additional source of revenue. van full colour scoreborden als extra inkomstenbron. Clubs can deploy our LED scoreboards on a monthly or quarterly payment basis, with the additional revenue being at least equal to the expenditure.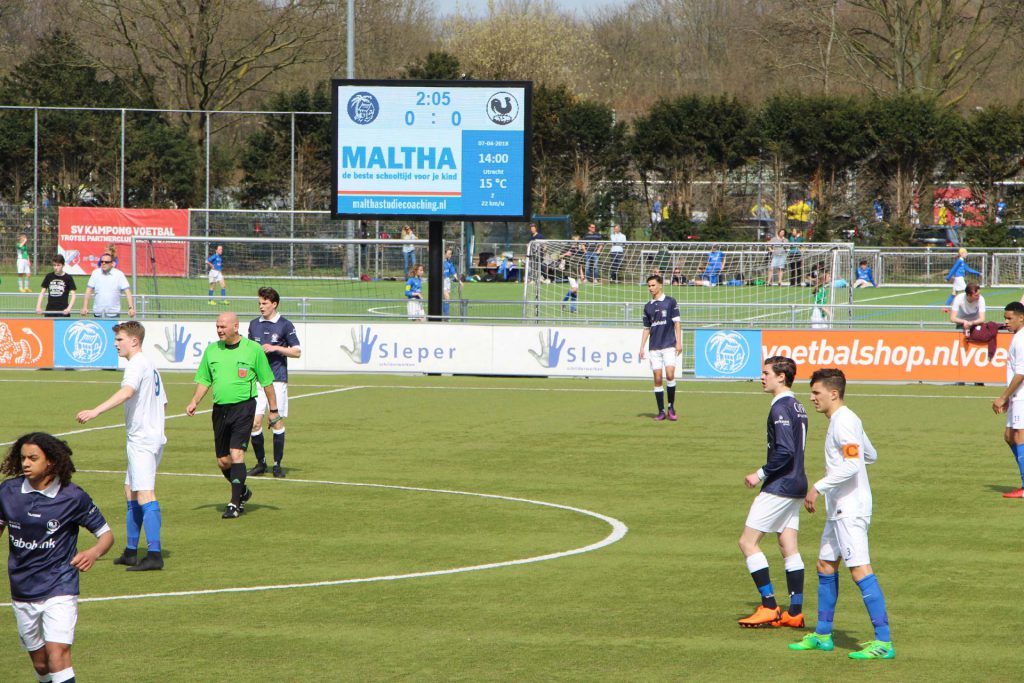 Buy a new scoreboard?
4 tips for choosing the right one!
Apart from the experience, sport is – let's face it – mainly about winning or losing. A scoreboard is therefore indispensable in your sports facility. But how do you decide which scoreboard best suits the club and/or sport? Making the right choice is not easy and depends on several factors. We would like to give you some tips to help you further along the way.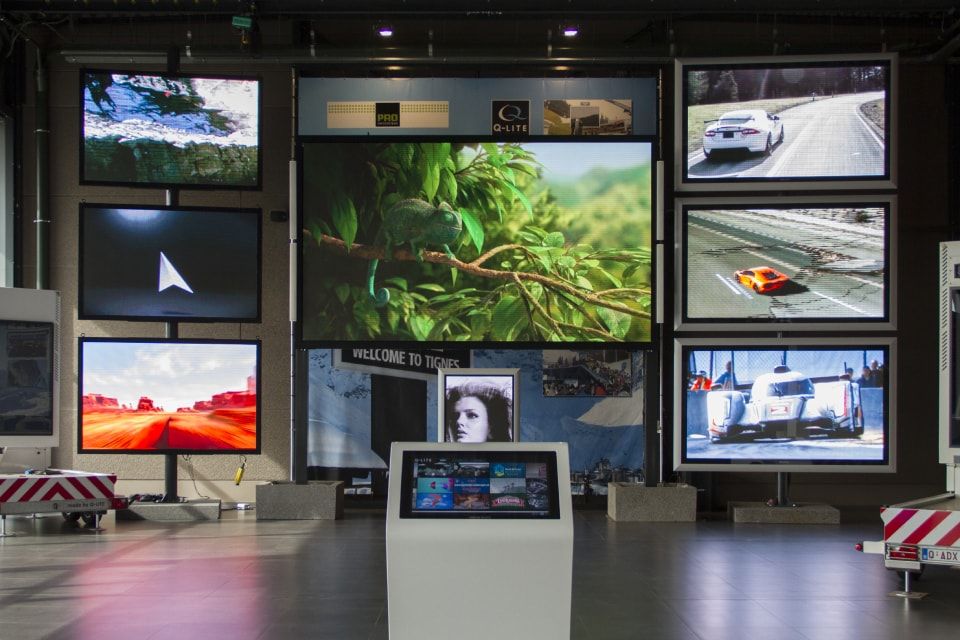 Discover our display solutions and sports software in our showroom
We would like to invite you to visit our unique showroom where you can experience our products and software in real life.