From a standard electronic scoreboard to a multifunctional full-colour scoreboard and even LED boarding for around the hockey field: Q-lite can meet all your hockey club's needs. We offer both indoor and outdoor scoreboards. Through a personal project approach, complemented by years of expertise, we offer a tailor-made sporting solution for every club.
Outdoor and indoor scoreboards
Our standard scoreboards are suitable for indoor and outdoor use thanks to their robust aluminium housing. In particular, they are characterised by their sleek design, great ease of operation and excellent quality. The current time display also gives the scoreboard an eye-catching feature at all times, even outside matches.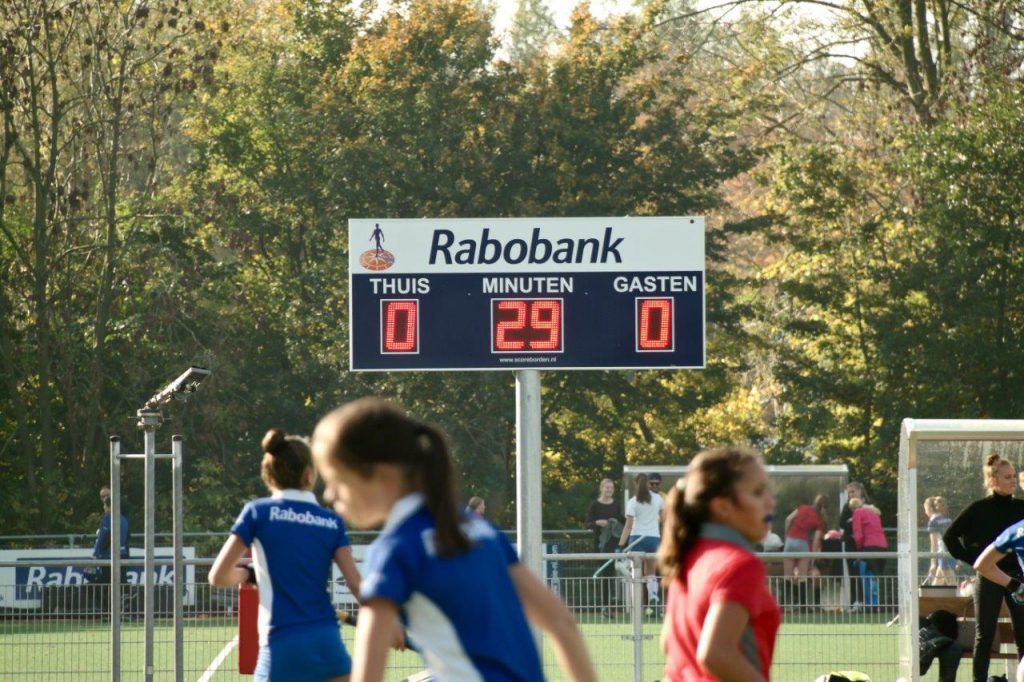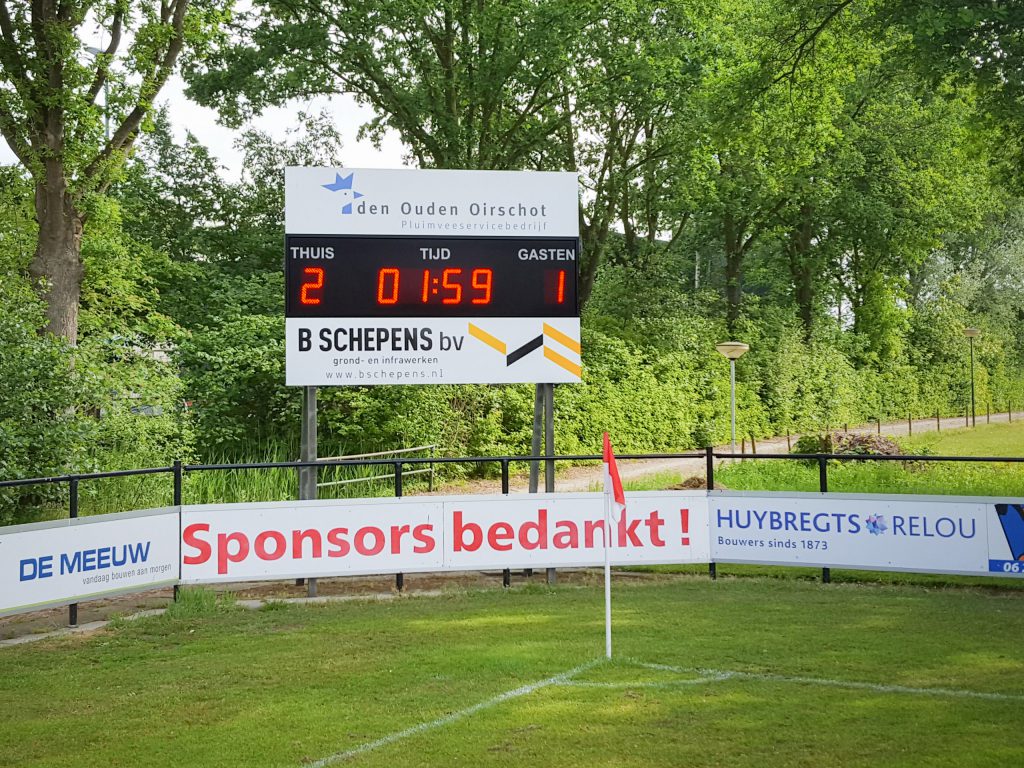 Our standard scoreboards are easy to assemble? It's a matter of plug & play!
Thanks to bright LEDs, our scoreboards always stand out?
The scoreboard is easy to operate via a key-pad?
The scoreboards are legible up to a distance of 150 metres. They feature automatic lighting control. Did you know that our scoreboards have a wireless range of over 300 metres? Nice and easy!
A scoreboard and dynamic billboard in 1?
It is possible! With a full-colour scoreboard or multifunctional scoreboard, you can use the LED screen entirely as a scoreboard, use it entirely as a billboard or customise the layout to make it a combination of both. Want to know more? Then take a look on the website at our full-colour scoreboards or multifunctional scoreboards.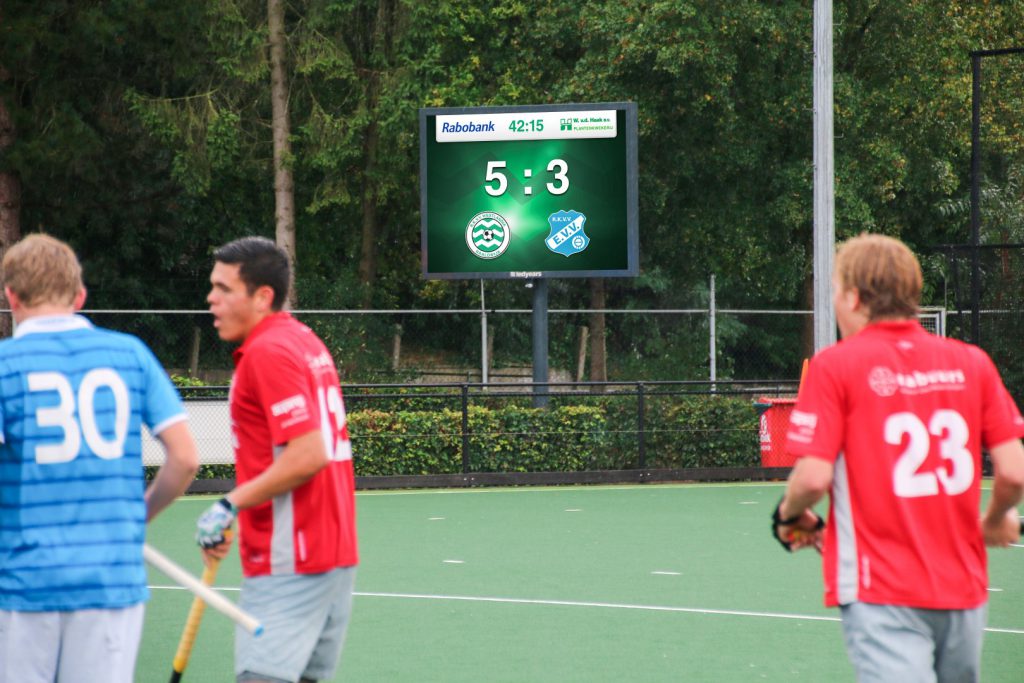 Thanks to the SaaS model, any sports club in Belgium and the Netherlands can use full-colour scoreboards as an additional source of revenue. van full colour scoreborden als extra inkomstenbron. Clubs can deploy our LED scoreboards on a monthly or quarterly payment basis, with the additional revenue being at least equal to the expenditure.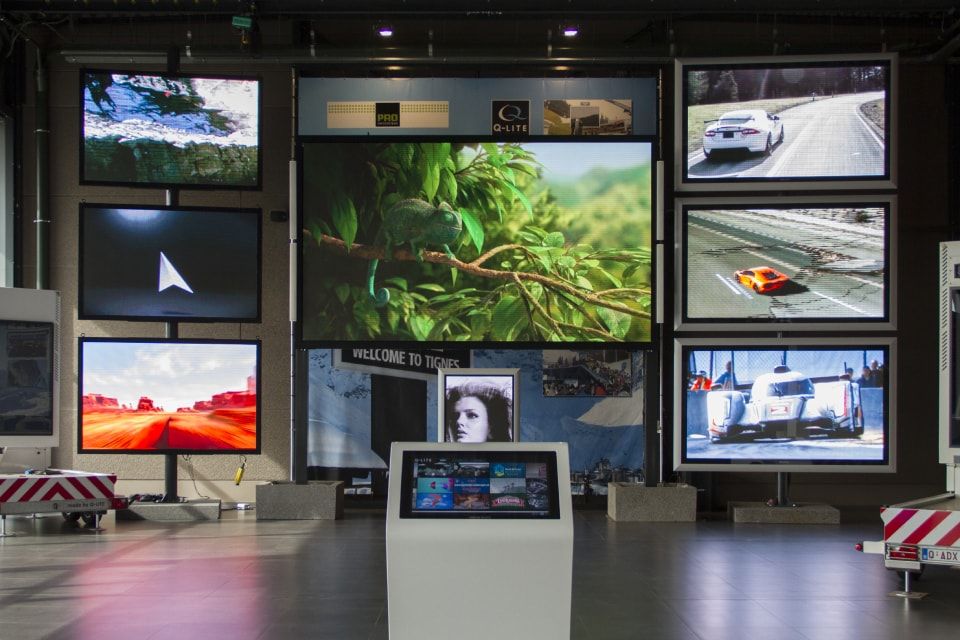 Discover our display solutions and sports software in our showroom
We would like to invite you to visit our unique showroom where you can experience our products and software in real life.