Dynamic wayfinding allows you to dynamically refer your target audience. Whether it concerns car traffic, cyclists or pedestrians, everyone has an interest in getting to their destination quickly. This is possible thanks to our proper wayfinding solutions. By also making these dynamic, you are able to offer targeted information and respond to current situations such as events, activities or diversions.
Parking guidance
A good example of wayfinding is parking guidance in the city. Referring visitors to the nearest free parking space prevents unnecessary search traffic and traffic intensity on the road network. In addition, it offers the visitor a pleasant start and experience of the visit.
Would you like to know more about our solutions for parking guidance?
Wayfinding Pedestrians
Signage in the downtown area directs pedestrians to the main attractions and relevant facilities in the city. In addition to static information, you also want to inform visitors about current events and activities. That's why Q-lite supplies various solutions for dynamic wayfinding in the form of dynamic information columns and totems. Optionally, these can be implemented in a touch variant so that visitors can look up additional information about the city via the column.
Because the columns are often centrally located, they also form the ideal location for beacons, Wi-Fi hotspots or security cameras. But also as a collection point for data on, for example, temperature, air quality or the number of passers-by.
Wayfinding Cyclists
In many cities there is more and more space for cyclists. This increases the need to inform and refer cyclists in the correct way. Q-lite supplies various dynamic wayfinding solutions for cyclists. From columns and totems to referral systems that refer cyclists to the nearest bicycle parking facility with free spaces..
More information about our solutions for cyclists?
Wayfinding in Logistics
Dynamic wayfinding is also important at large industrial complexes and hubs, for example to direct arriving trucks to the correct dock. This speeds up the process and prevents unnecessary transport movements due to search traffic. Due to the internationalization of freight traffic, the language of communication is also playing an increasingly important role. A big advantage of our digital and dynamic solutions is that references can be displayed in multiple languages.
More information about our solutions?
RAAAK-Platform
The information panels are remotely controlled and managed through the RAAAK platform developed by Q-lite. The IoT-platform to control and manage information systems.
Please contact us for more information.

How we deal with projects
We are also serious about project management. With a solid project approach, all projects are carried out to perfection. Tight agreements, clear procedures, specifically focused on the delivery of electronic information systems.
Read more about project management
Benefits
Prevent search traffic
Grip on traffic flows
Responding to current (traffic) situations
High attention value
Different versions possible
Our references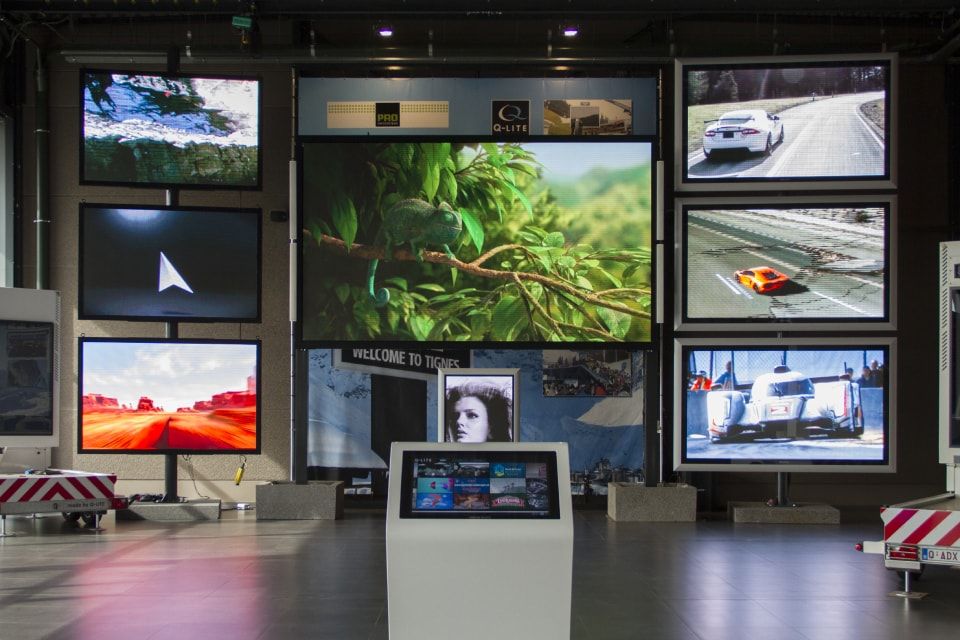 Visit our Visual Experience Center
Curious? Visit our unique experience center and factory and be inspired by our solutions!