The demand for green energy is very high. In order to meet this demand, more windmills will appear to generate wind energy. Aside from the many advantages of this way of generating power, these immense structures also bring along danger during winter. There's a possibility of ice formation on the wings of the windmills. This ice can fall off and cause danger to people beneath and around the windmill. We have developed a special warning display in addition to other preventive systems (including IPS, Ice Preventing System, from Topwind) for people near the windmill: the "Ice Alert display". This display warns about the possible danger of falling ice, making people aware of the possible risks around windmills.
---
Advantages
Display is perfectly readable under all weather conditions
Control can be connected to a windmill
Wireless control possible
Possible independent control by means of built-in temperature sensor
Image of a windmill combined with accompanying text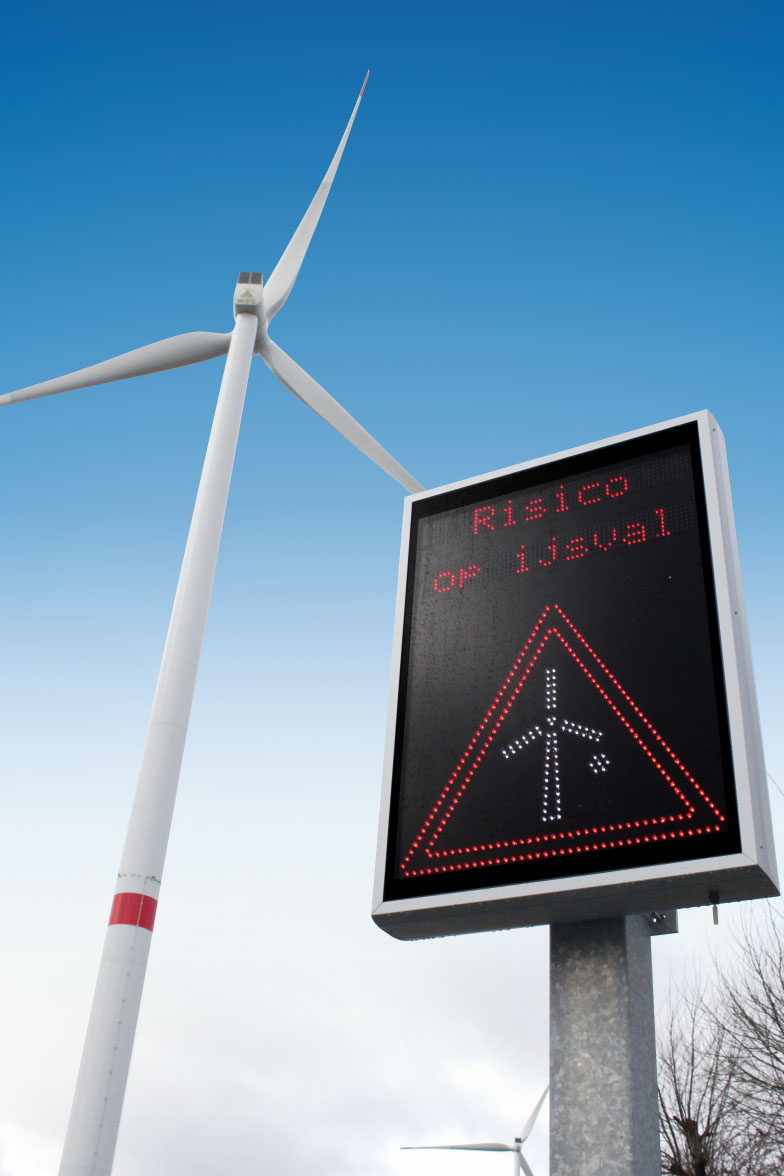 Mounting on a pole or facade
Display available in different languages: Dutch, German, English and French
Dimmer: automatic brightness control based on ambient light and content
Possible to expand with warning light
Power supply through solar panels possible
---
Alert the environment on possible dangers
The Ice Alert display gives you the possibility to inform the environment on the possible danger of falling ice from the wings of a windmill.
---
What can we do for you?
Good advise and a tailor made solution for your specific wishes
Complete expertise on control and/or connection to a windmill
Visit our Visual Experience Center to take a look at your display of choice
Free helpdesk phone number for all your questions about your display and control
---
Some references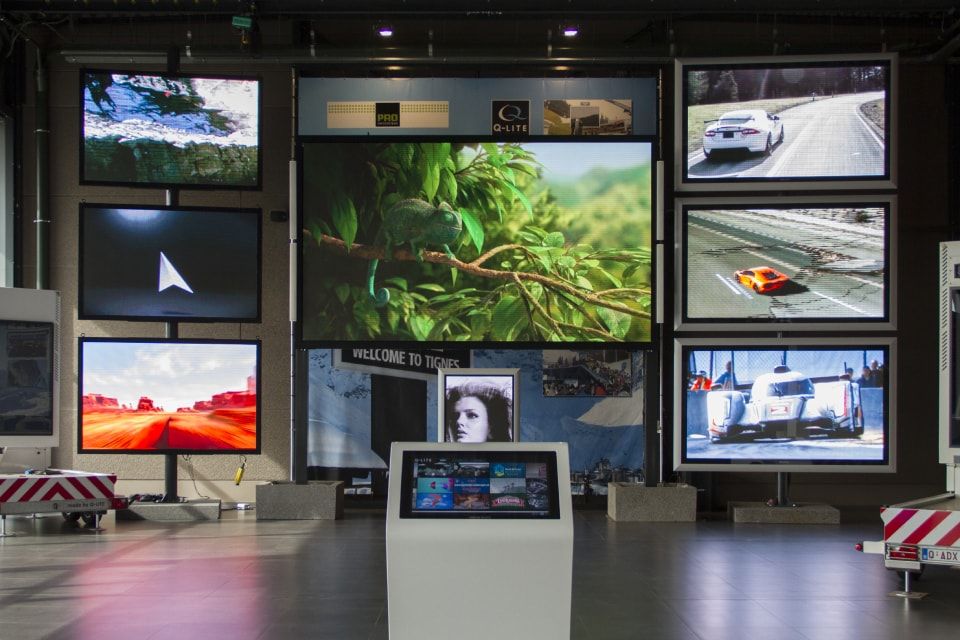 Visit our Visual Experience Center
Our visual experience center offers you the unique possibility to compare the differences in pitch, resolution and appearance of LED displays. One visit tells you more than a 1000 words. Interested? Please enter your contact details in the following page and we will contact you to arrange an appointment.