Advertisements for the right people at the right time is an important challenge for retailers. Due to the rise of online stores and delivery services, vacancies in commercial and public areas are becoming more common. A clear formula to attract (potential) customers to the store by using "experience and emotion", is one of the most important ways to encourage the target group to enter the store and complete their purchase decision. We can contribute to the visual experience in stores by offering different types of LED and LCD-displays which will become indispensable in retail environments.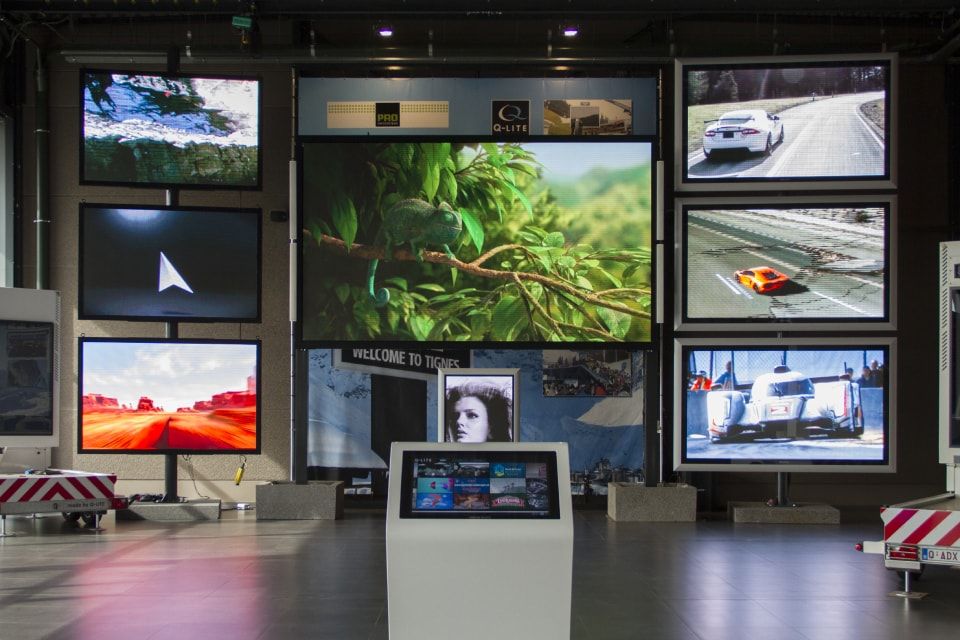 Visit our Visual Experience Center
Our visual experience center offers you the unique possibility to compare the differences in pitch, resolution and appearance of LED displays. One visit tells you more than a 1000 words. Interested? Please enter your contact details in the following page and we will contact you to arrange an appointment.