All eyes on
communication
Get attention from customers and impress them with a dynamic digital (advertisement-)display
With the rise of digital stores and delivery services, you want your business to stand out in the street and more experience in the store. With our LCD and LED displays we create an experience that matches your brand and identity.
The stores of the future provide an extra experience. From eye-catching advertising that leads customers in, to showing the latest collections and promotions on dynamic and interactive displays in the store.
Do you want to be ahead of this trend? With the dynamic digital displays and smart software from Q-lite, no one will pass your company unnoticed. Turn a passer-by into a customer by showing call to action content. Striking content creates an experience that tempts customers to visit a store.
Whether it concerns extra visibility in the street scene, behind your shop window / showroom or in-store communication. We help with the right solution, from size and pitch to the viewing angle. We are happy to devise the total solution for your concept with our partners!
Q-lite V
This latest generation of dynamic signs, a real eye-catcher with appearance.
Transparent LED-displays
Not enough space on your door or on your wall, but a beautiful window? Our transparent LED-displays are the solution!
Indoor LED-totem
A freely movable, high brightness LED totem, so your message is always clear.
Why choose Q-lite?
Q-lite supplies LED and LCD screens with good readability, vivid colors and high quality. Also if desired, the displays are equipped with touchscreen. In combination with expert advice and a thorough project approach, we ensure that no one passes your store unseen.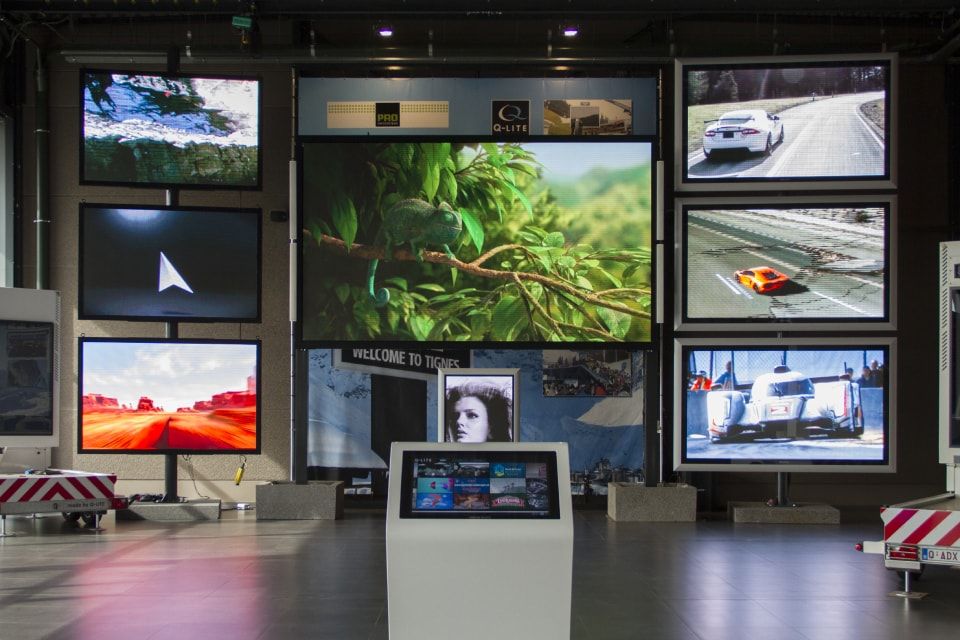 Visit our Visual Experience Center
Curious? Visit our unique experience center and factory and be inspired by our solutions!