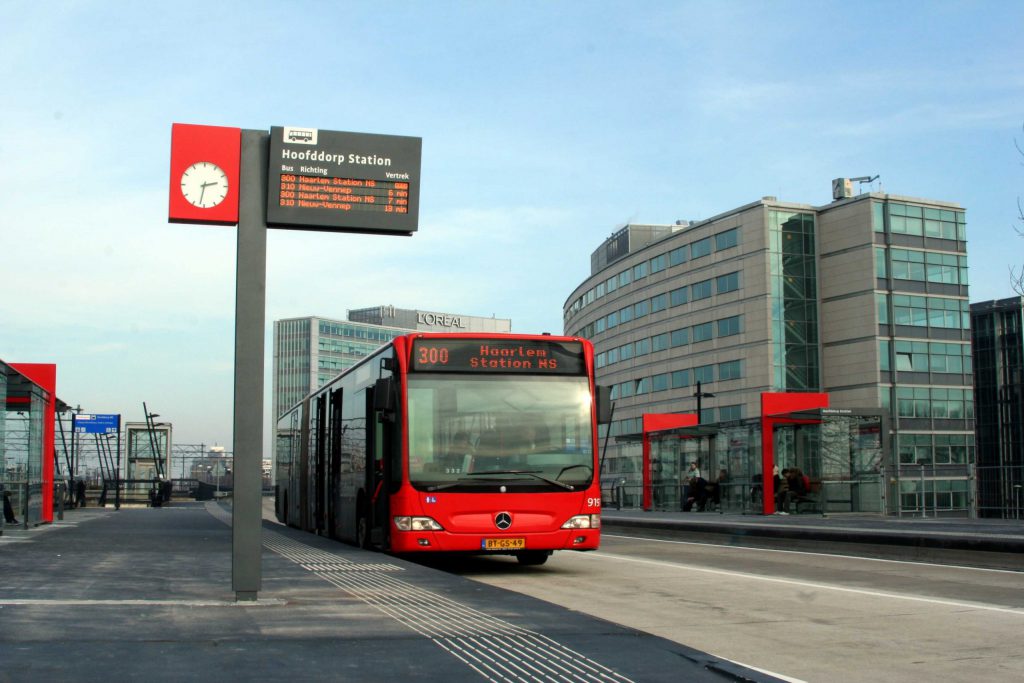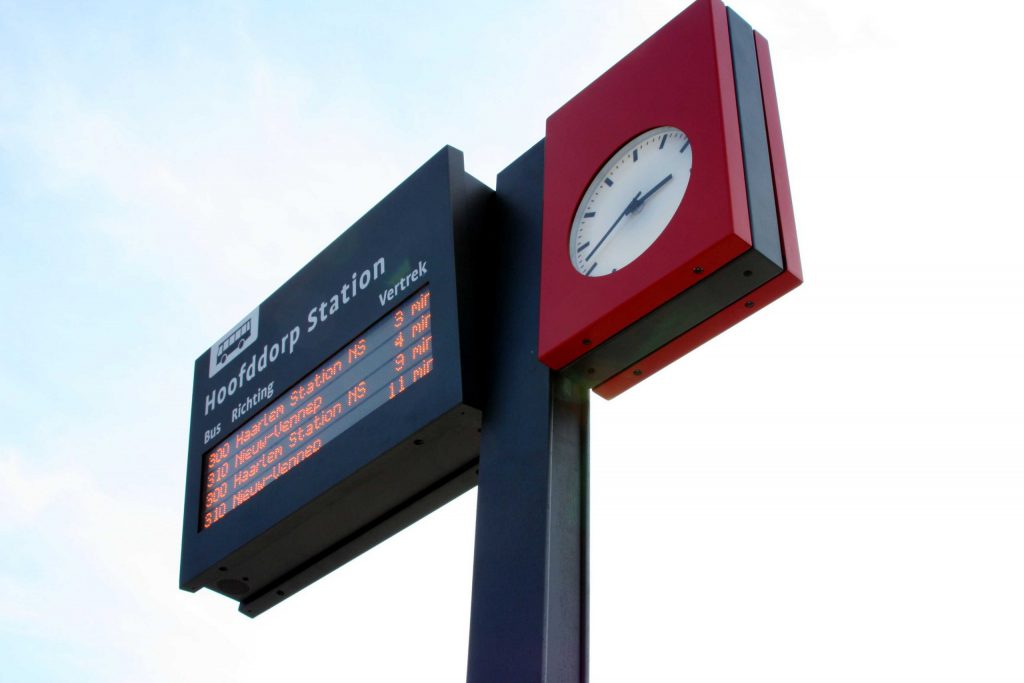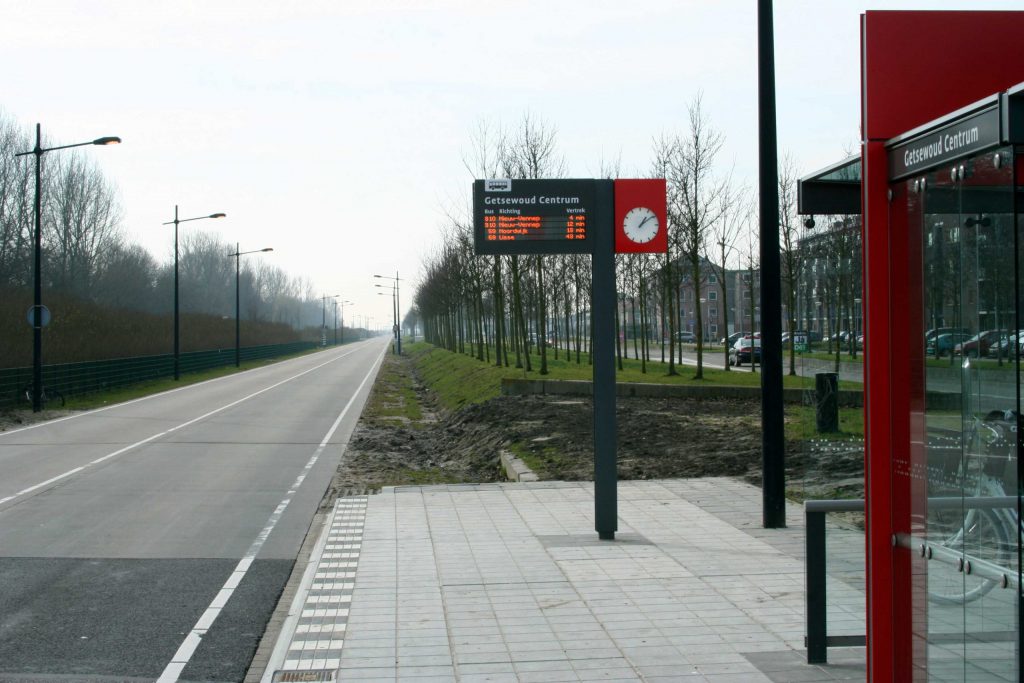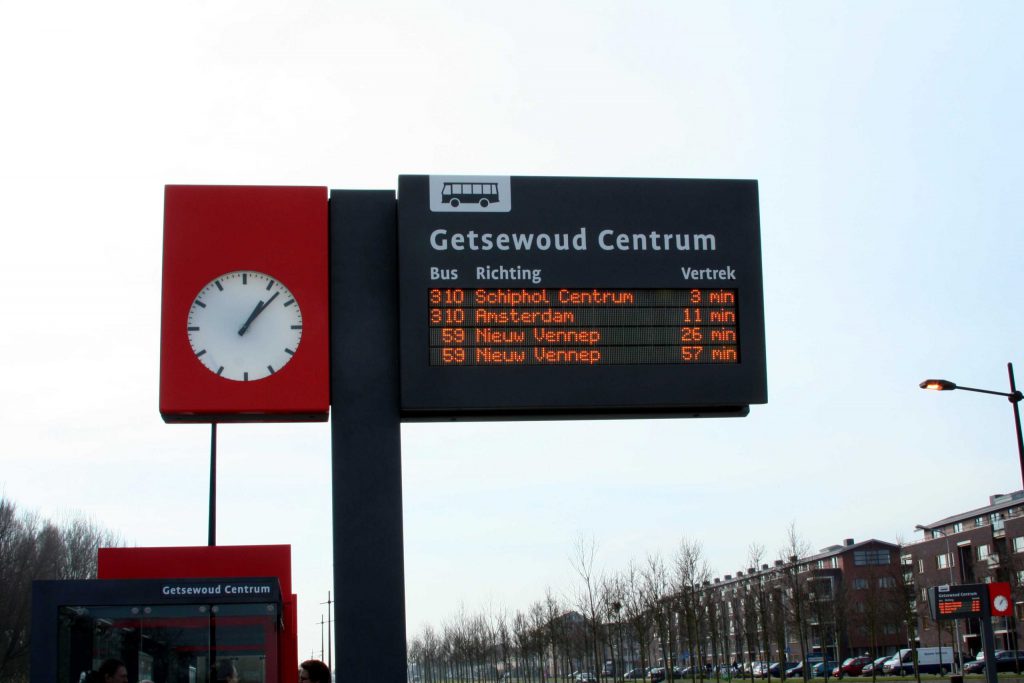 A Dynamic Traveler Information System (DRIS) has been implemented in the Province of North Holland, which has been delivered turnkey in phases in clusters. The delivery includes the entire stop information system including matters such as project management, development, installation, and system integration (including with the Transmodel server), technical management, maintenance and the necessary communication for the system.
Different types of stop displays
Various types of stop displays have been designed and supplied for the complete project. a.o. the 4-line double-sided MRA-net displays, including red analog clock in accordance with R-net appearance. Also variants in 6 and 8 lines.
In addition to separate stops, a number of bus stations are also fully equipped with Stop Information Panels (HIPs) and Central Information Points (CIPs). The following bus stations, among others, are equipped with a DRIS system: Haarlem, Uithoorn, Hilversum and Alkmaar.