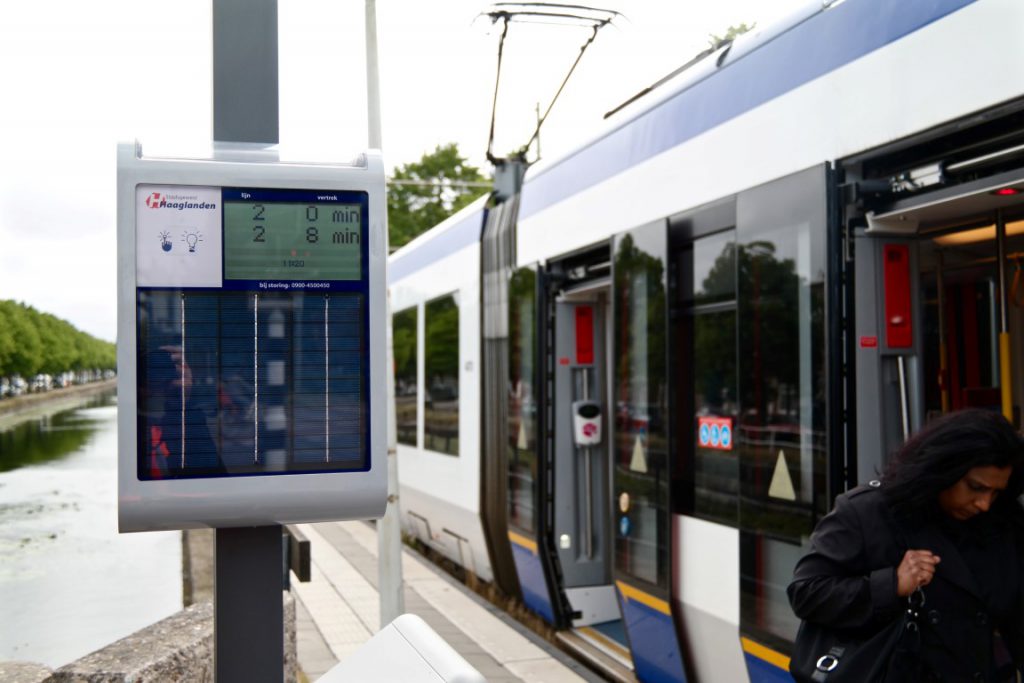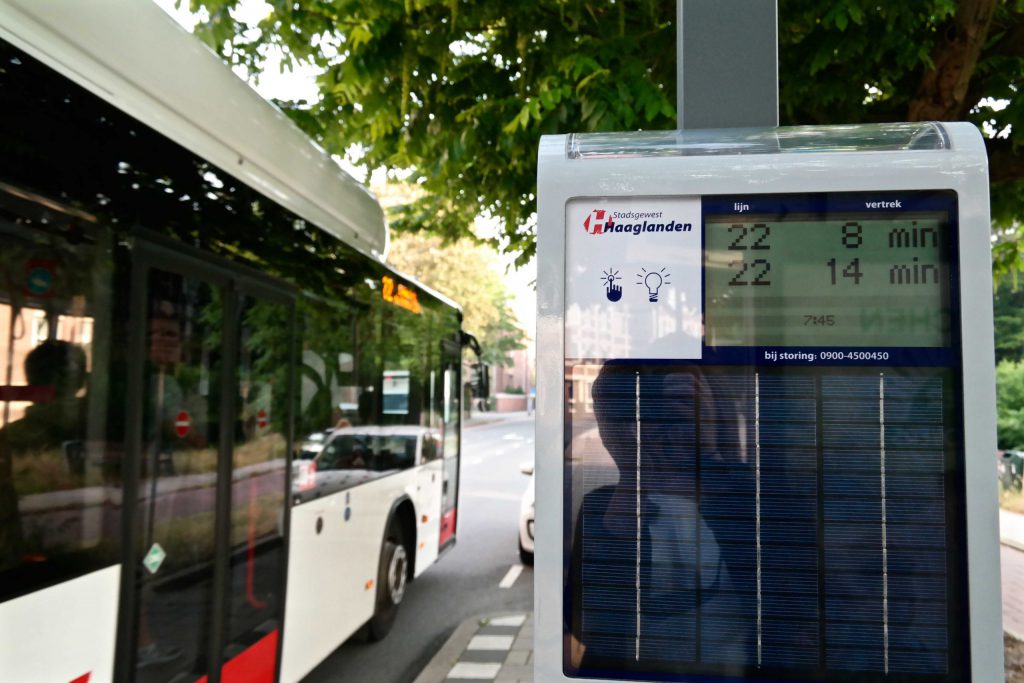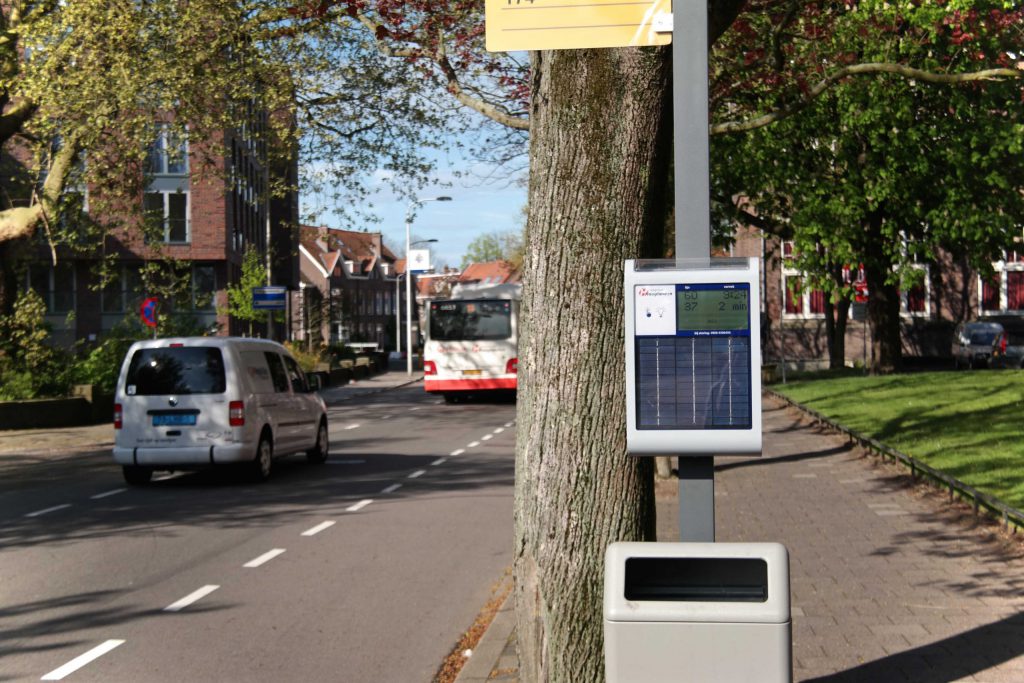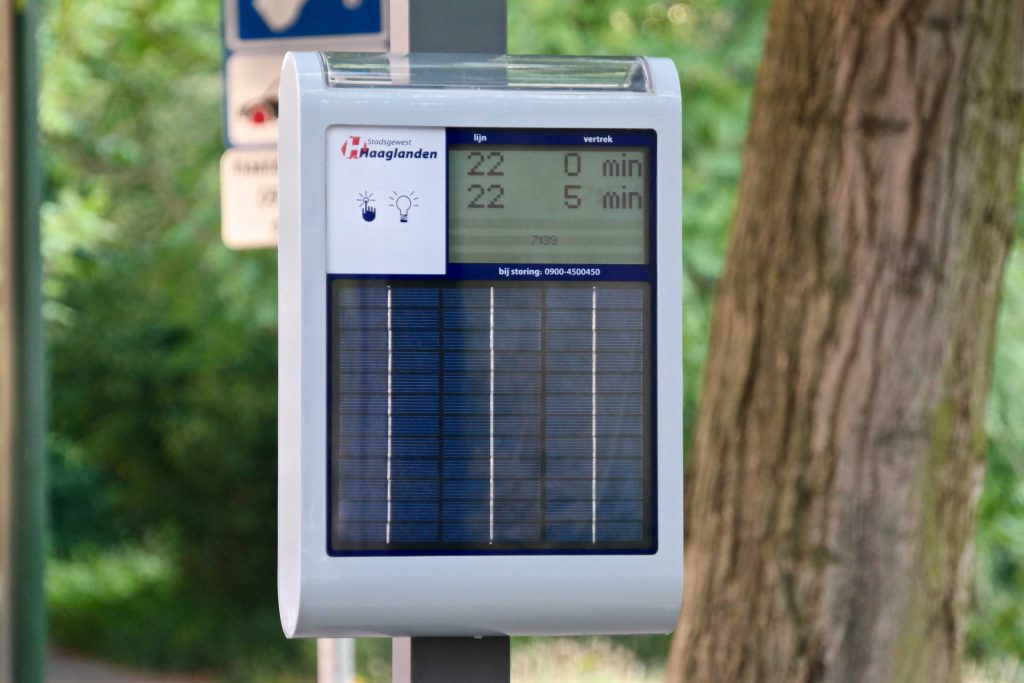 The Haaglanden municipalities, HTM and the Haaglanden Urban District are working together on the public transport of the future. The public transport of the future will have modern and spacious trams, comfortable stops, up-to-date travel information at tram stops and online, and everyone can board quickly and easily. Q-lite actively contributes to this philosophy and has now provided more than 800 stops with sustainable stop displays.
The small stop display (also called Low Power Display) is a unique display that does not require external cables for power and communication and is still online 24 hours a day. The aesthetic and vandal-resistant design makes the display extremely suitable for use in an urban environment. The display has been completely designed with energy efficiency in mind, allowing it to function extremely well on the basis of solar energy. Readability is guaranteed under all lighting conditions, with the option to activate the backlight via the touch sensor.
To obtain the correct information, the display communicates via the GPRS network with a central server. Firmware updates are also forwarded to the display remotely via GPRS. The Low Power Display also offers a wealth of diagnostic data. For example, the condition of the battery and the status of the solar cells can be checked remotely.