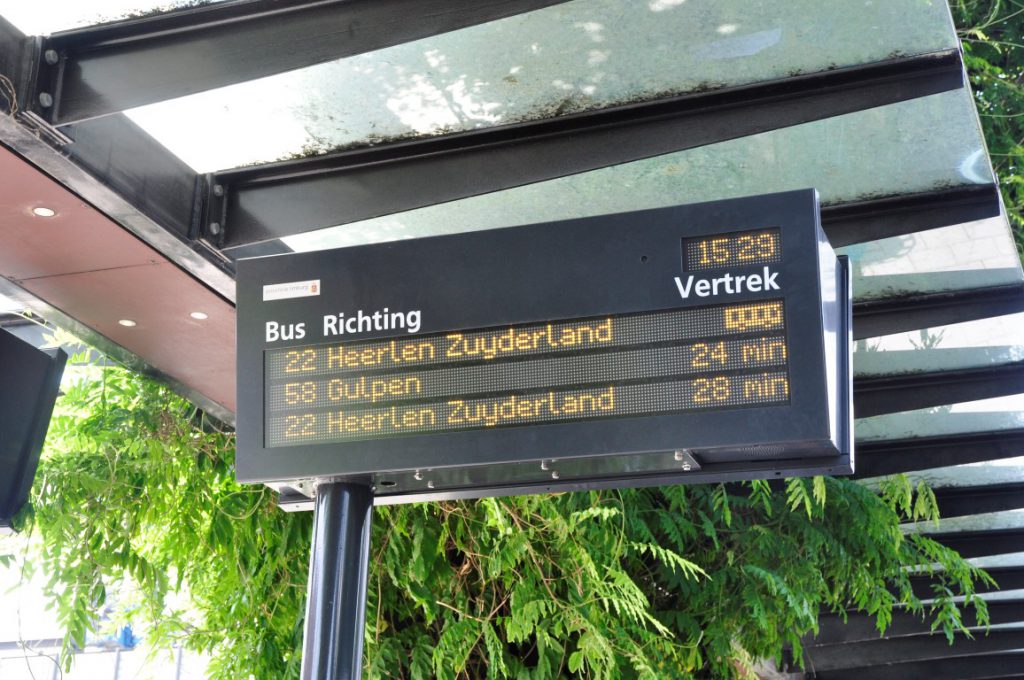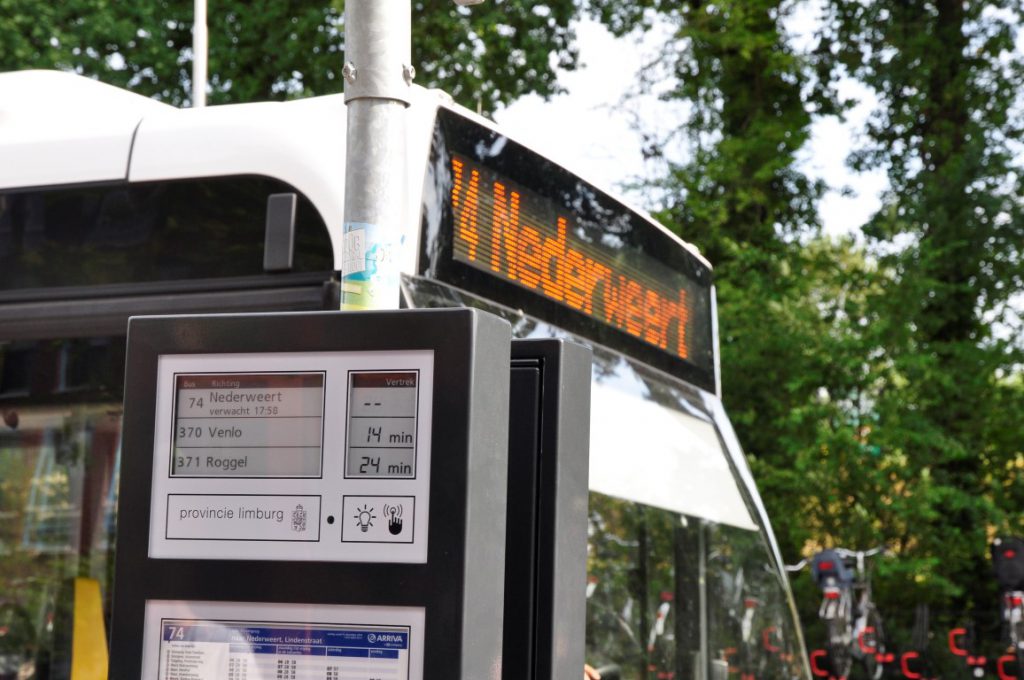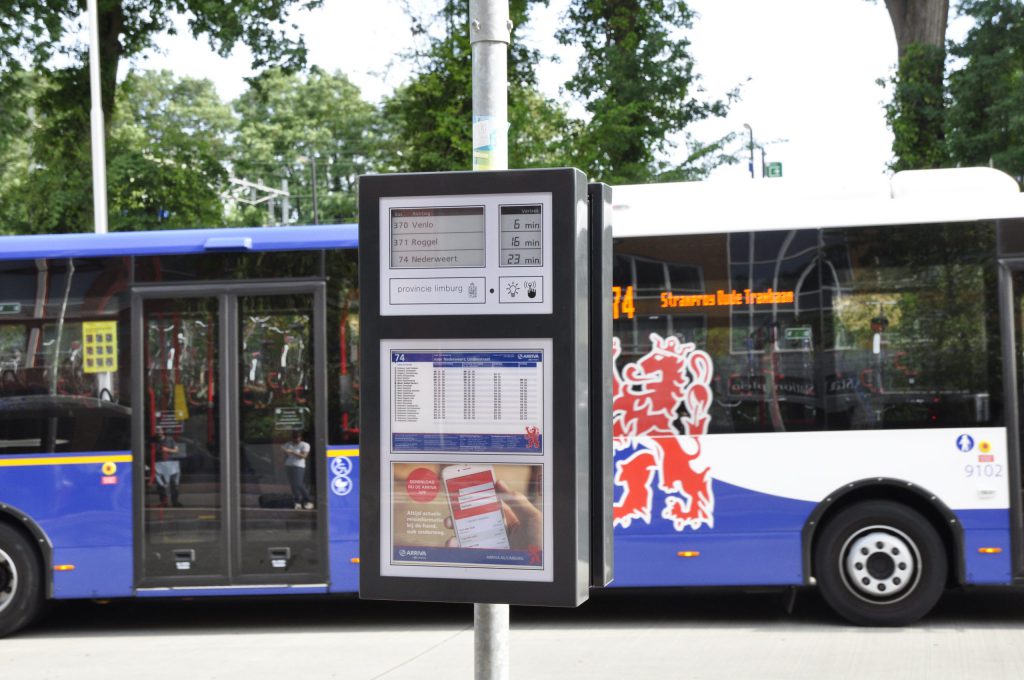 The Province of Limburg is continuously improving the quality of public transport in Limburg. The realization of up-to-date and reliable travel information at the stop is an important element for this. Q-lite has one for that Dynamic Traveler Information System developed and implemented, which informs travelers at the main bus stations and stops in Limburg about the current departure times of the bus.
More than 300 stops throughout the province are equipped with a stop system with dynamic travel information. The stop systems are supplied in various versions, including: stop displays 6 lines double sided, stop displays 3 lines double sided, overview displays, small stop displays.
Project management also played an important role in this project. To steer this project in the best possible direction, the project has been divided into phases. The phased and transparent approach of our certified project managers resulted in the following activities for this project:
Drafting design documents
Applying for permits, exemptions and energy connections
Continuous coordination with project members, stakeholders and the environment
Development of stop systems
Production of halting systems
Development software
Performing acceptance tests
Installation work
For the next 10 years, Q-lite will manage and maintain the Dynamic Traveler Information System. This guarantees the availability (>98%) of the complete system.
What makes the project unique?
Unique to this project is the development of an autonomous small stop display based on E-ink. Autonomous means that no fixed power and data connection is required, but that the systems are powered by a battery and/or solar panel. 225 stops are equipped with these small stop displays.
Thanks to the E-Ink technology, the dynamic travel information is easy to read, even in bright sunlight. The great feature of E-ink is that more light provides more contrast and therefore good readability. In order to be able to use E-ink in the dark, Q-lite uses backlight in its stop displays. It is activated via a touch sensor.
Moreover, E-ink is energy efficient. The display uses no energy when showing images. A small amount of energy is consumed only when changing the image. This makes E-ink the ideal technology for those systems for which no permanent power connection is required or available.
The Dynamic Traveler Information System of the province of Limburg is controlled with Q-lite's new RAAAK platform. All available travel information from the carrier is supplied to the RAAAK platform. The diversity of arrival and departure times is then made visible via the RAAAK platform on the correct stop displays.
Thanks to the use of E-ink as a display technology, DRIS Limburg is a unique project in which Q-lite can fully deploy its expertise to develop, install and maintain these systems for 10 years.