Impactful business information thanks to Q-LED TV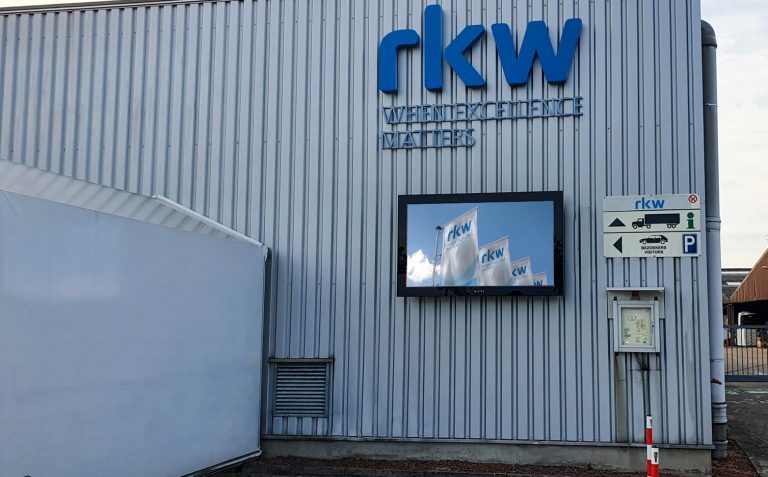 After the successful installation of a time/temperature display, RKW has once again placed its trust in Q-lite for the realization of a subsequent project. This time RKW is going for a Q-LED TV on the facade. With this display they can communicate impactful company information with employees and visitors.
The display is used as a safety display showing the number of days without accidents, but also as a general information display for general promotions and announcements.
For example, the display not only raises awareness about safety, but is also used to increase employee involvement and inform suppliers.
Full color LED screen as a safety display
The choice for a full color LED screen as a safety display offers more options. For example, in addition to the number of days without accidents, company information is also displayed and the display can be used for commercial purposes. The display can be used flexibly while still having all the advantages of a standard safety display with single digits. Due to the changing content, employees and visitors always stay informed of the latest company news.
Thanks to the modular screw and click system, all parts can be properly maintained and replaced.
This allows the LED screen to be upgraded after several years. With the upgrade, the LED boards are replaced by the same boards or boards with a finer pixel pitch. This way you can enjoy a modern, up-to-date LED screen for 15 years!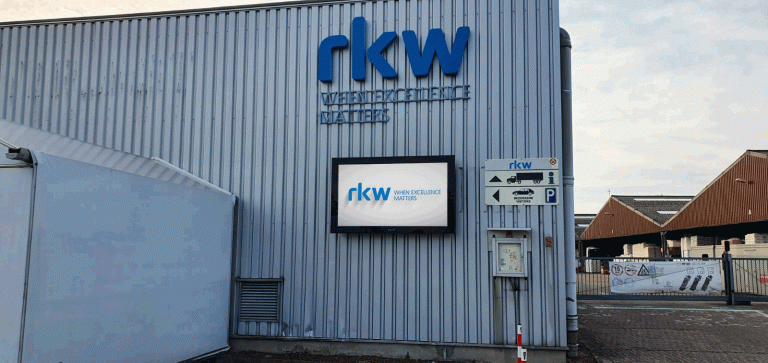 Meer info over dit project?
Contacteer onze adviseur: