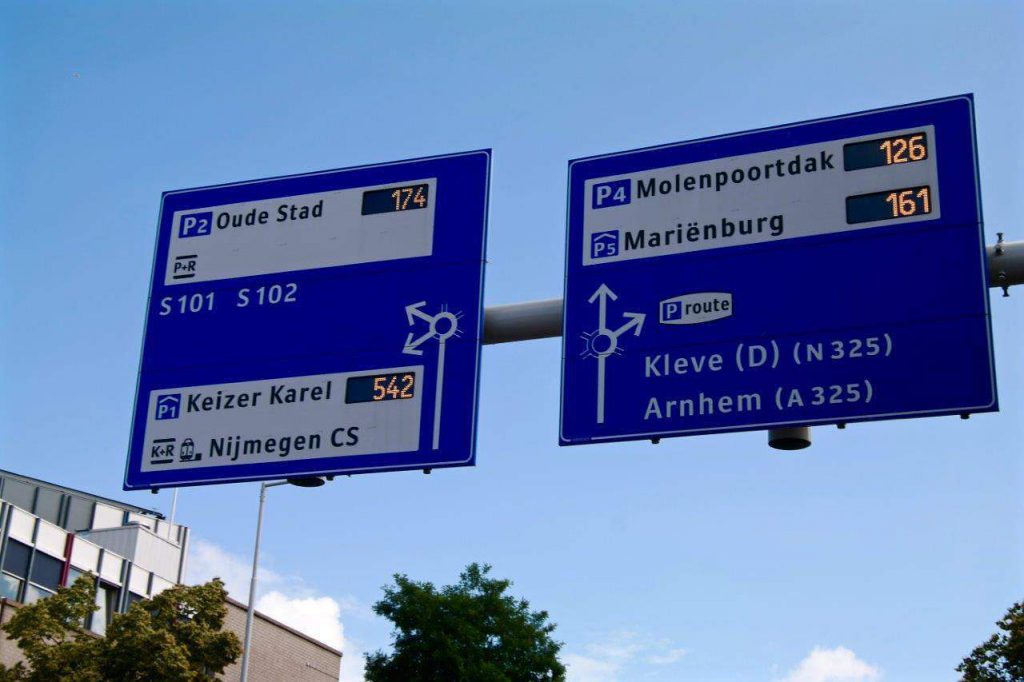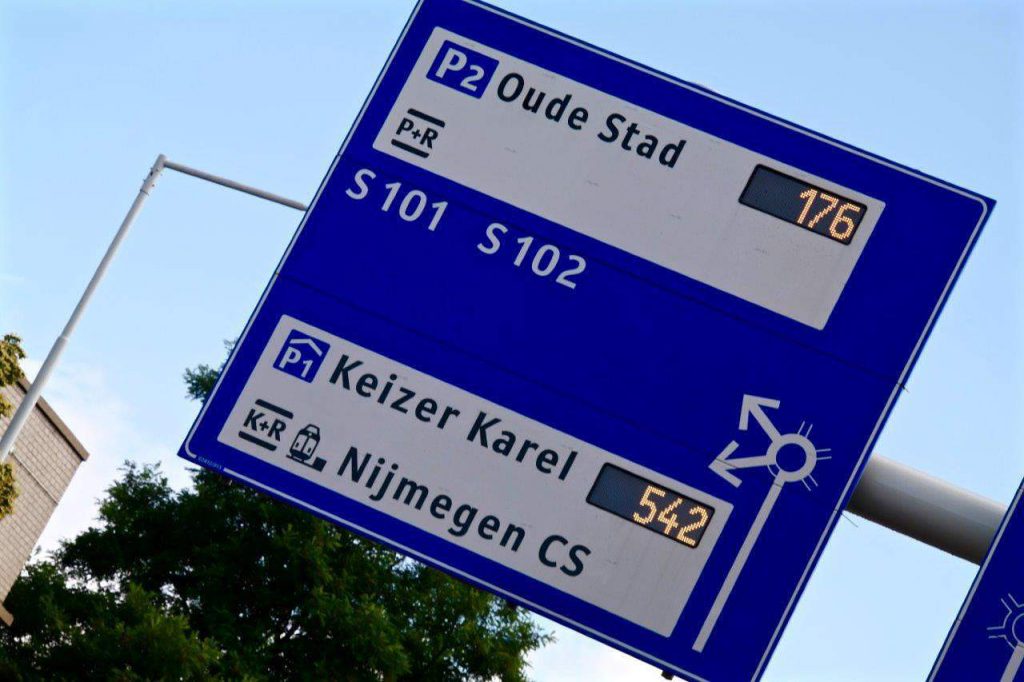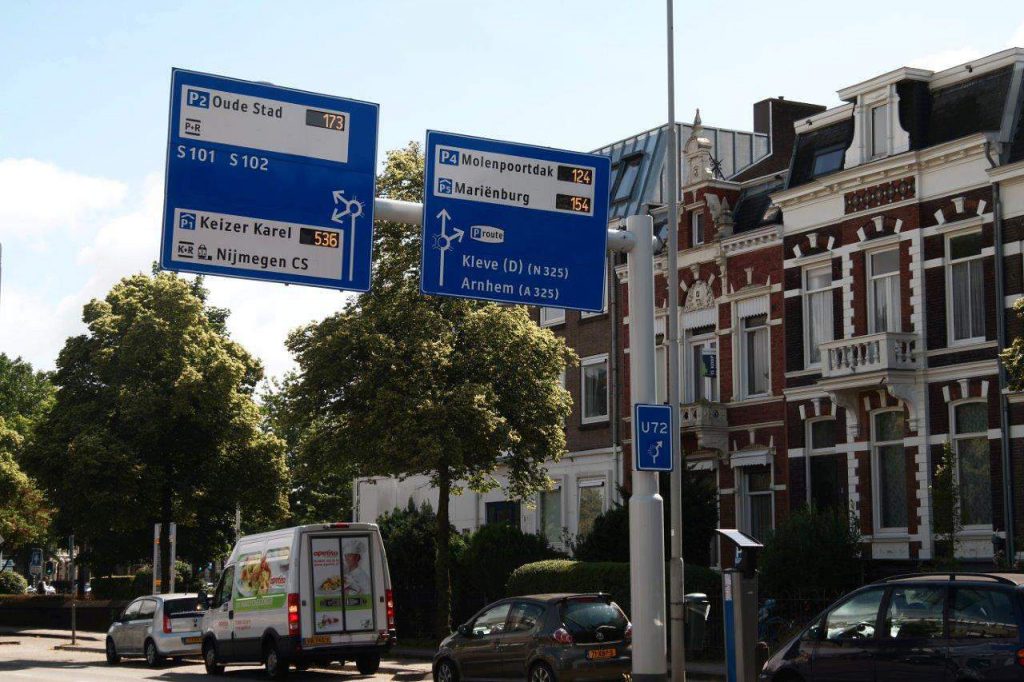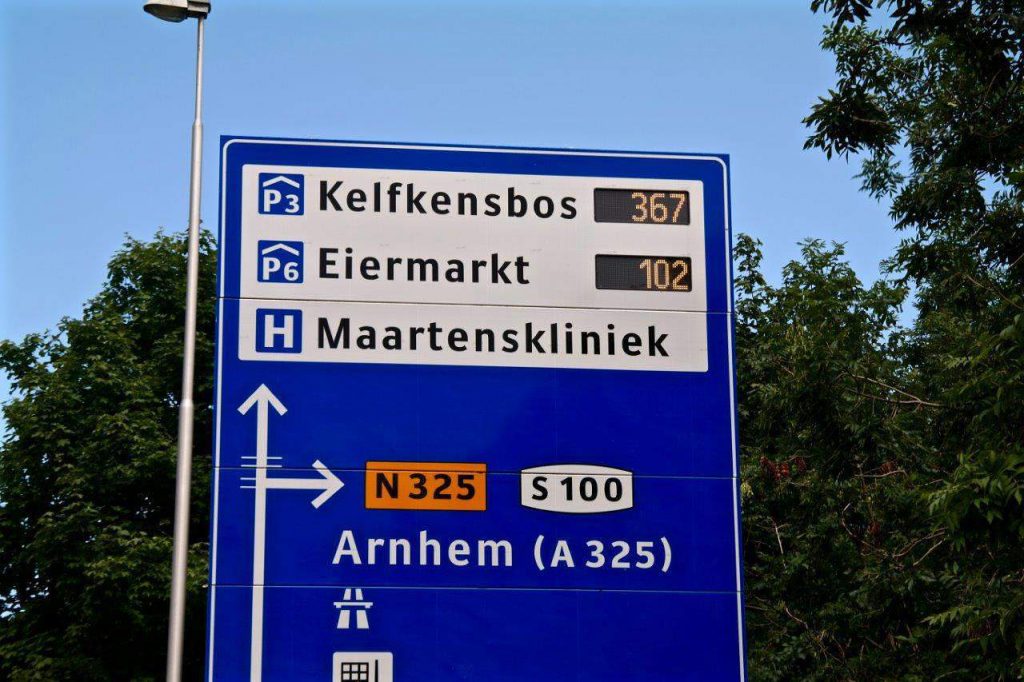 Q-lite has won the tender for the renewal and expansion of the existing Parking Route Information System (PRIS) in Nijmegen. The existing system was technically very outdated and no longer met the existing requirements. The new parking system, consisting of forty displays, is now in use.
The main objective of the new parking system is to show visitors the correct and fastest way to a parking garage in the center from the edge of Nijmegen. The combination of static and dynamic signs makes it possible to inform visitors about current parking information.
The dynamic and full color LED displays are integrated in the ANWB signage. The entire PRIS complies with the European NEN-EN12966 standard for information displays along public roads.