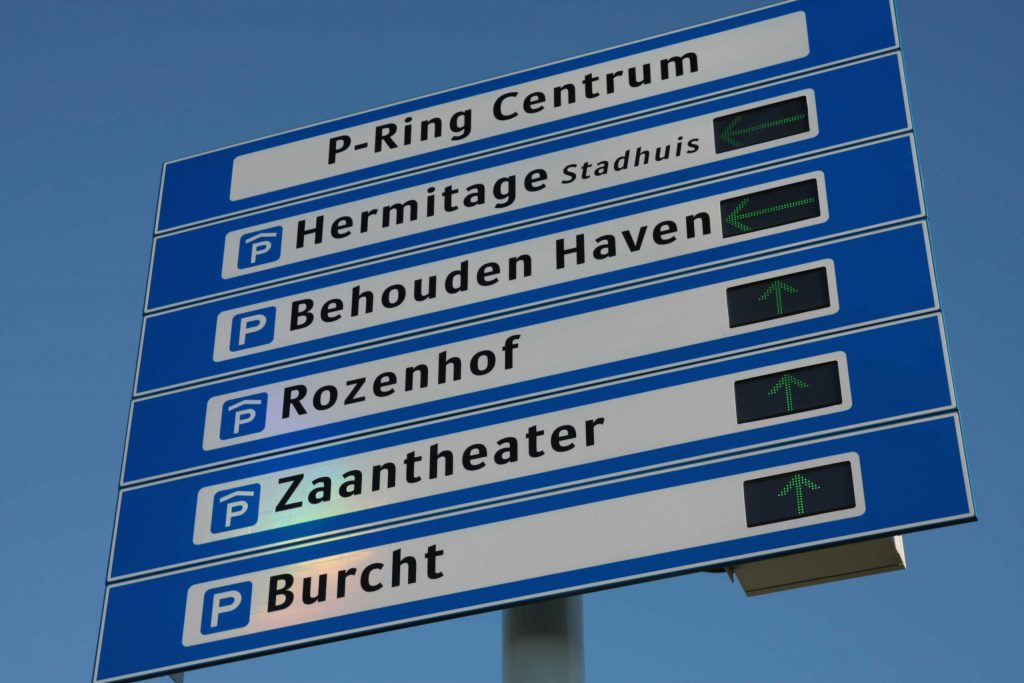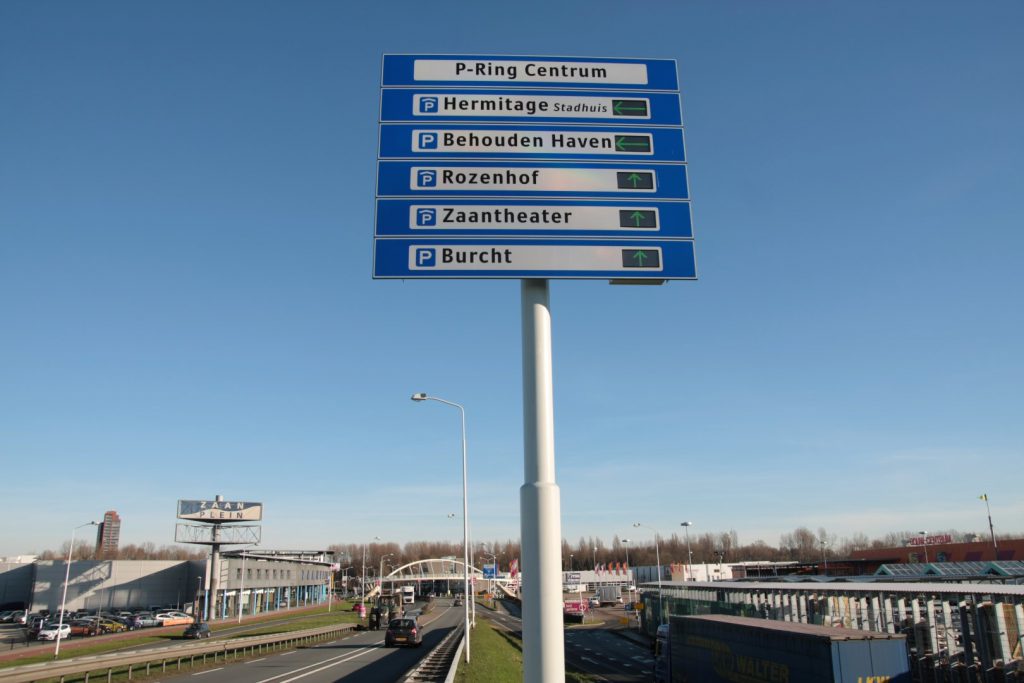 In Zaanstad, finding a parking space has become a lot easier thanks to the Parking Route Information System (PRIS) supplied by Q-lite.
The municipality has opted for active route guidance. As a result, motorists no longer have to search unnecessarily. At the same time, the system provides information about the availability of the parking facilities. Road users are now faster at their destination and traffic congestion is significantly reduced. For this project, dynamic information boards have been installed at 17 different locations in the city.
These new signs are all equipped with so-called 'VVX displays' that show the route direction and the availability of the parking garages. Due to the dynamic properties, it is possible to change the parking routes during periods of heavy traffic. In this way, traffic jams are prevented and there is more control over the safety and quality of life in the city centre.
The PRIS in Zaanstad meets the European NEN-EN12966 standard for information displays along public roads. The VVX displays have a pixel pitch of 10 millimeters and an aspect ratio of 32 x 16 pixels. Due to the sharp resolution and good readability, the dynamic signs are also highly visible during less favorable weather conditions.