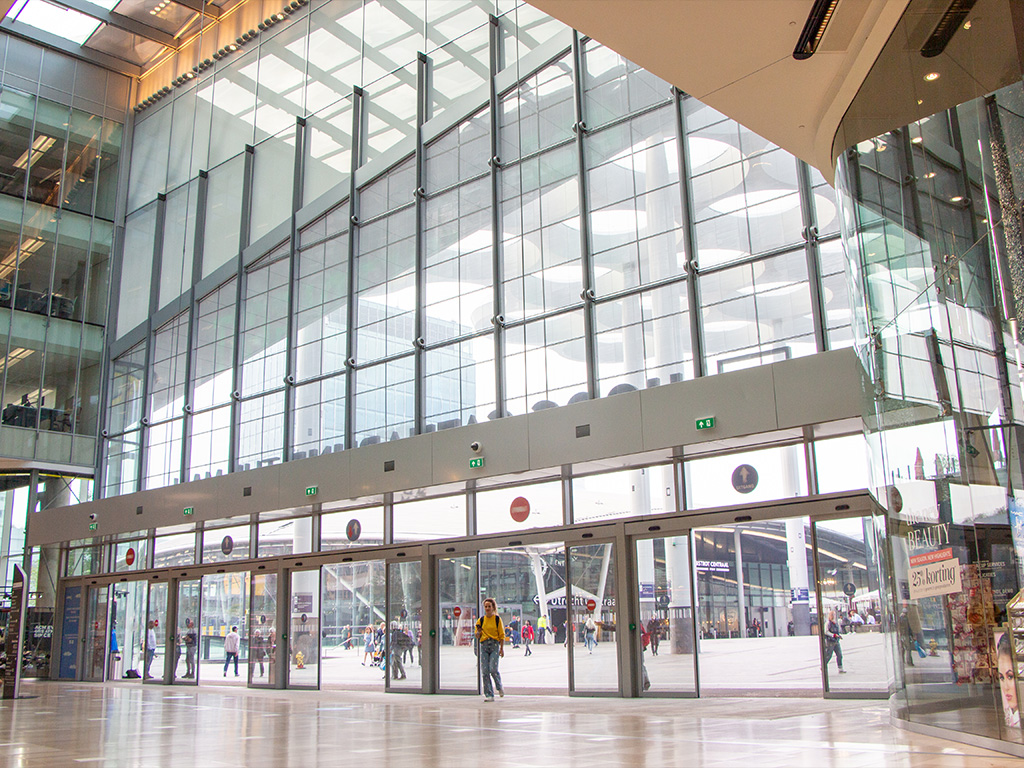 With over 125 stores, the shopping center is one of the busiest places in the Netherlands. o attract even more attention from passers-by, the transparent LED display will be operated by blowUP Media. For example, advertisements will be shown with impactful videos, but also with 3D content. With this 3D content, products come to life at the shopping center, which creates a beautiful experience for passers-by. Utrecht gains a new unique attraction.
Shopping center Hoog Catharijne in Utrecht has an new eye-catcher of no less than 193 square meters. The enormous glass facade at the entrance opposite Utrecht Central Station is completely covered with a transparent LED display with 70% transparency. A unique technique in which the light incidence is preserved and one can still look outside from the inside.
The transparent LED display at the Shopping Center is the largest transparent LED display in Western Europe! Experience the display and its unique features in the video below.
Designing, producing, and assembling the transparent LED display was quite a challenge. Due to the surface of the glass windows, new techniques have been used to keep the transparency of the LED display as high as possible. Because the LED display has a transparency of 70%, visitors who are inside of the building can still look outside, while passers-by see complete full-color images. Transparency was not the only challenge. The unique shape of the window also created additional difficulties. A normal LED display could not have covered the entire window. However, because cut-off modules could be used, the entire window with slanted edges was covered with a Transparent LED display.

The final challenge was mounting the LED display itself. To minimize the nuisance that comes with the installation, it was requested to install the display at night between 10 p.m. and 5 a.m. instead of during the day. For example, the sleep rhythm of our technicians was altered for several days as they placed parts of the LED display every evening. You have to agree with us, the result is impressive!
New application break trough
The transparent LED display of this kind is a new innovative technique Q-lite brought to the market in 2018, says Jacco Zwart. Due to the high transparency, low weight, and sharp images, many locations can be equipped with digital signage, where a standard LED display was previously not an option. Ideal for supermarkets, business offices, sports centers, and car dealerships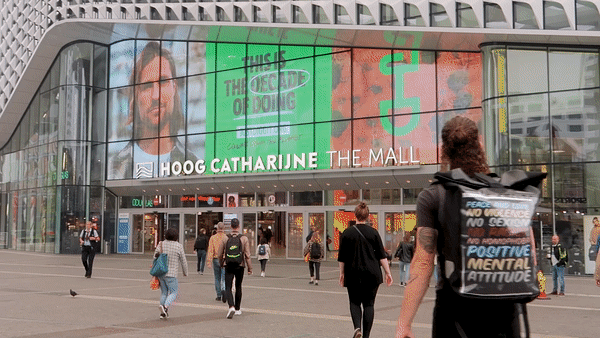 Meer info over dit project?
Contacteer onze adviseur: