Two stops of the Waterbus in Rotterdam are equipped with a Dynamic Travelers Information System. So, you are always up to date when the waterbus leaves, which lines there are and how long to wait for the next waterbus.
Due to the location next to the water, and the certain requirements, the project was a challenge in terms of hardware and software. e solution has been to make a specific design for the waterbus with an impressive result.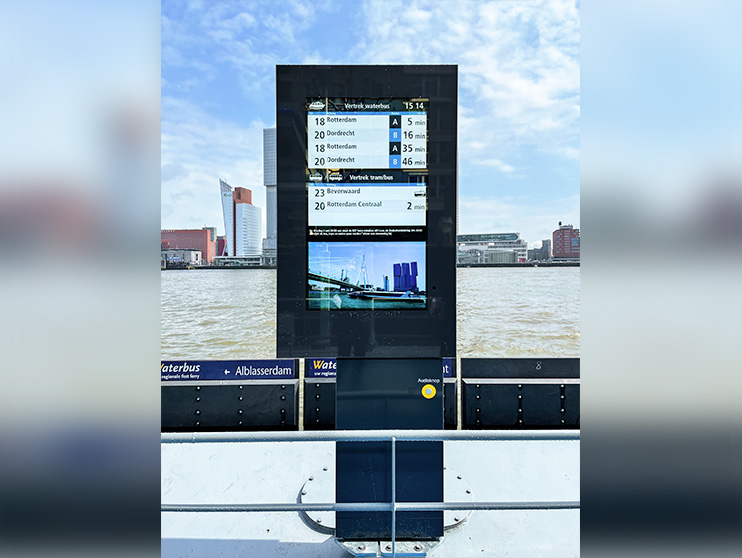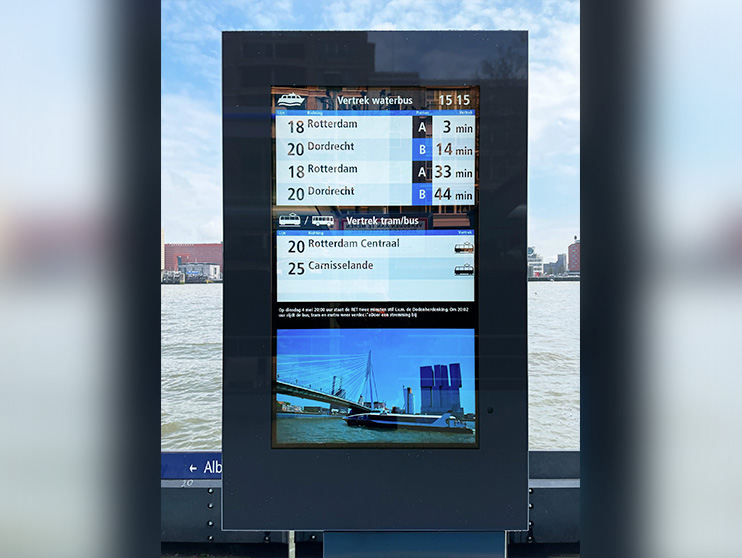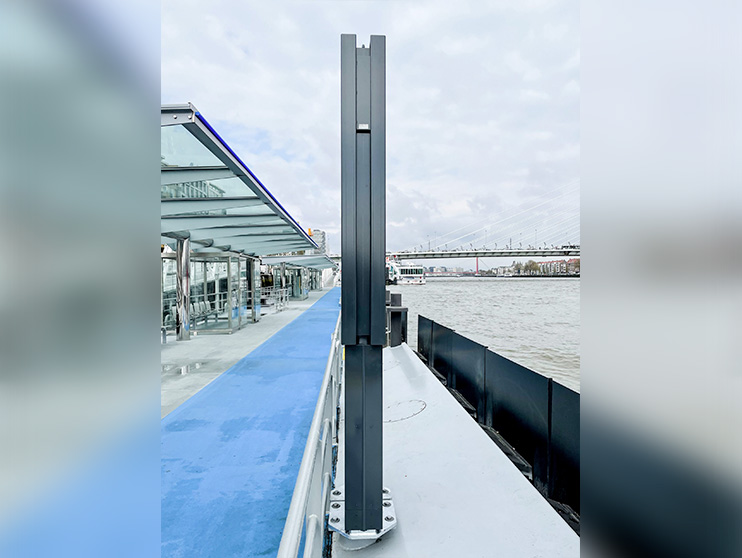 The purpose of the new LCD displays is to show the current travel information. Such as the direction of the waterbus and which line it is following. The LCD displays also show how long you have to wait before the waterbus departs.
The new displays also show the current travel information for the nearby tram or bus stops. This way travelers know how much time they have to make the transfer. The LCD display also has a display to welcome visitors.
Audio button for the visually impaired
There is an audio button on the dynamic LCD display. This audio button has a yellow circle around it that helps to stand out. When pressing the button the content of the LCD display will be readout. Visually impaired people are informed about the departure times of the waterbus and the tram/bus.