Digital advertising boards, so called boarding, is being used more and more at the sidelines of sports fields  during sports games. As a European manufacturer of LED displays we also produce LED boarding, used by sports clubs at the sidelines of the game fields in sports halls as well as outdoors. Q-lite has developed a special software to control the LED boarding which makes it possible to  program logos or videos and a number of sponsors on the boarding.
---
Advantages
LED boarding with protective cushions on top for the players
Special mounting brackets for installation next to the sports field
Easy to control with (dutch) software
Boarding standard ± 80cm high, length to be determined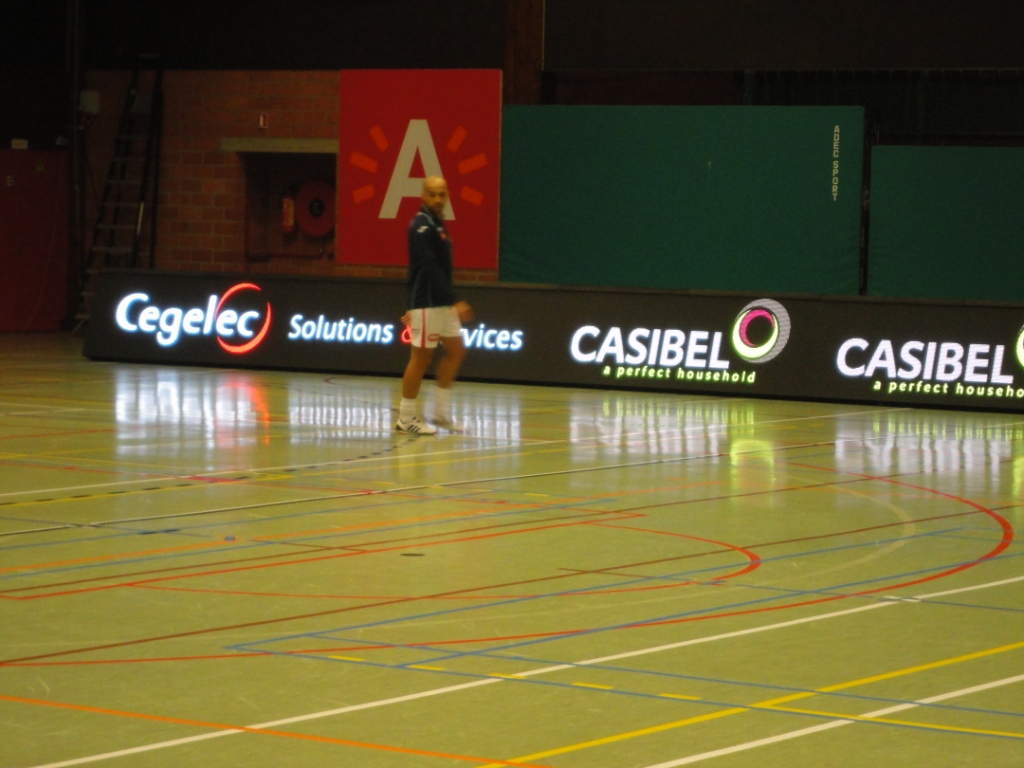 Perfectly readable from every angle, under all weather conditions
Dimmer: automatic brightness control based on ambient light and content
Possible to show logos texts and videos
Suitable for indoor and outdoor use
---
The digital billboard along the field
The sports world not using LED boarding is unthinkable nowadays. These LED displays give sports clubs the opportunity to show sponsors at the wanted time and can show special animations in addition to the logos.
---
What can we do for you?
Good advise and a custom made solution for your specific wishes
Complete expertise in implementing LED boarding and programming of logos and videos
Visit our Visual Experience Center to take a look at your display of choice
Q-lite employees can provide installation and software training
Free helpdesk for all your questions on scoreboards and control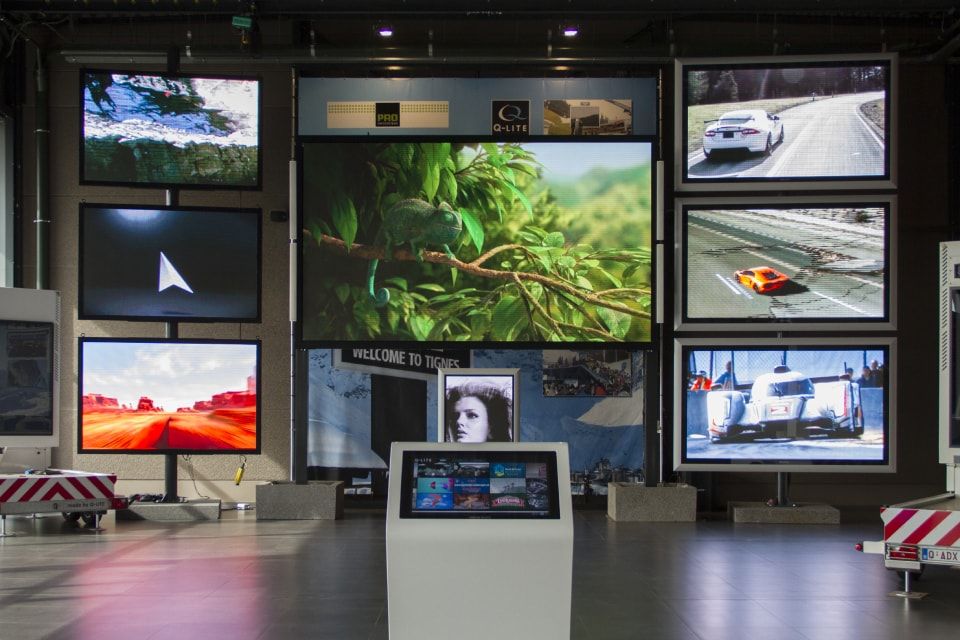 Visit our Visual Experience Center
Our visual experience center offers you the unique possibility to compare the differences in pitch, resolution and appearance of LED displays. One visit tells you more than a 1000 words. Interested? Please enter your contact details in the following page and we will contact you to arrange an appointment.