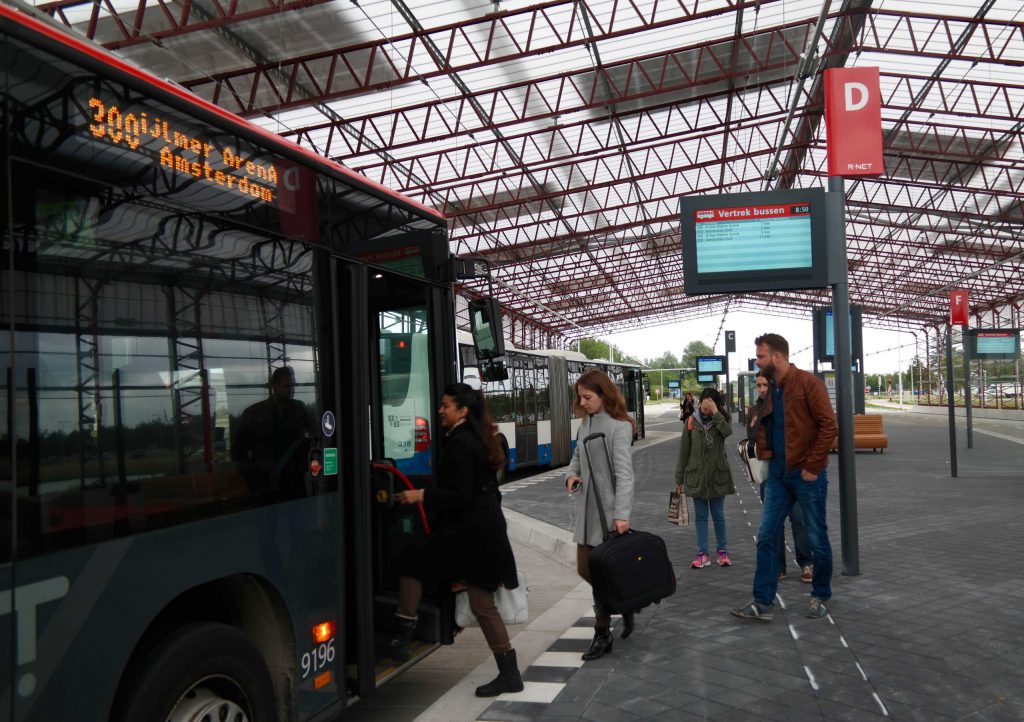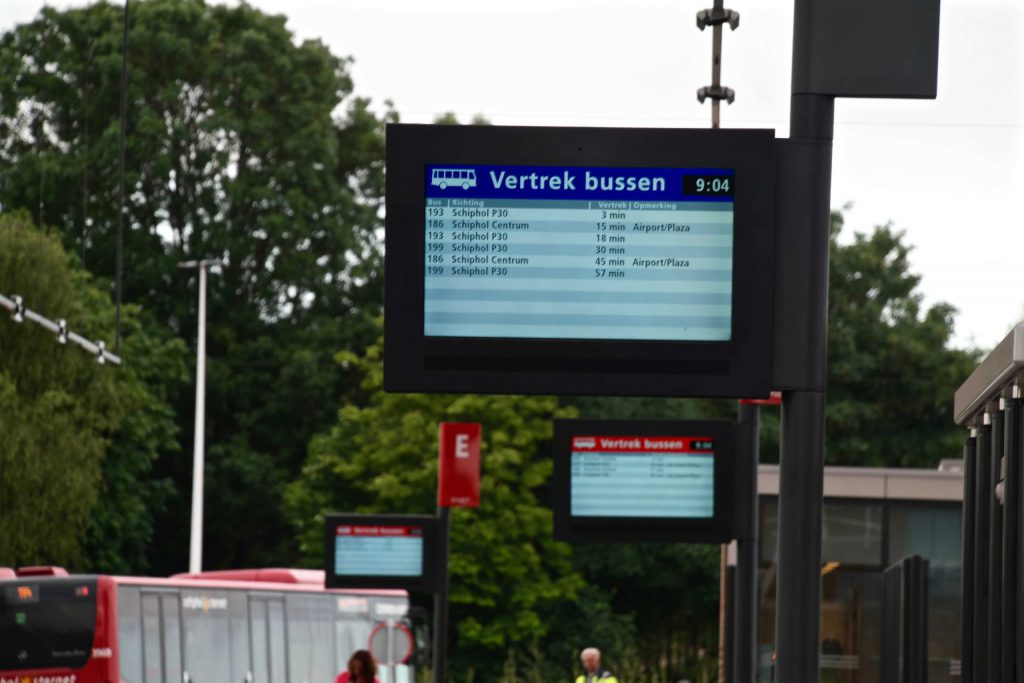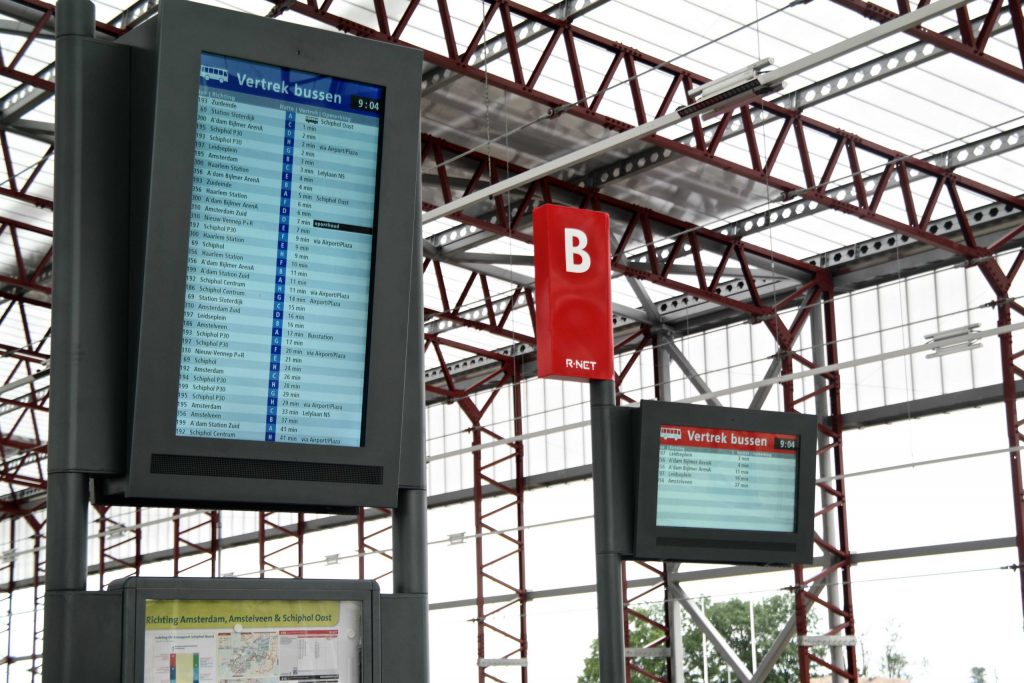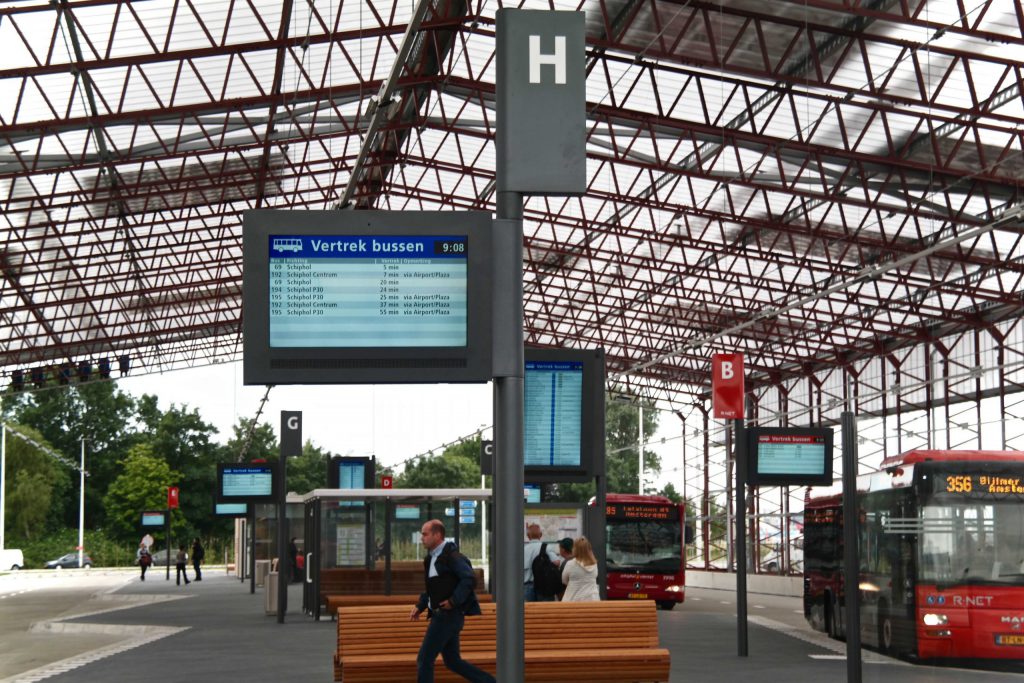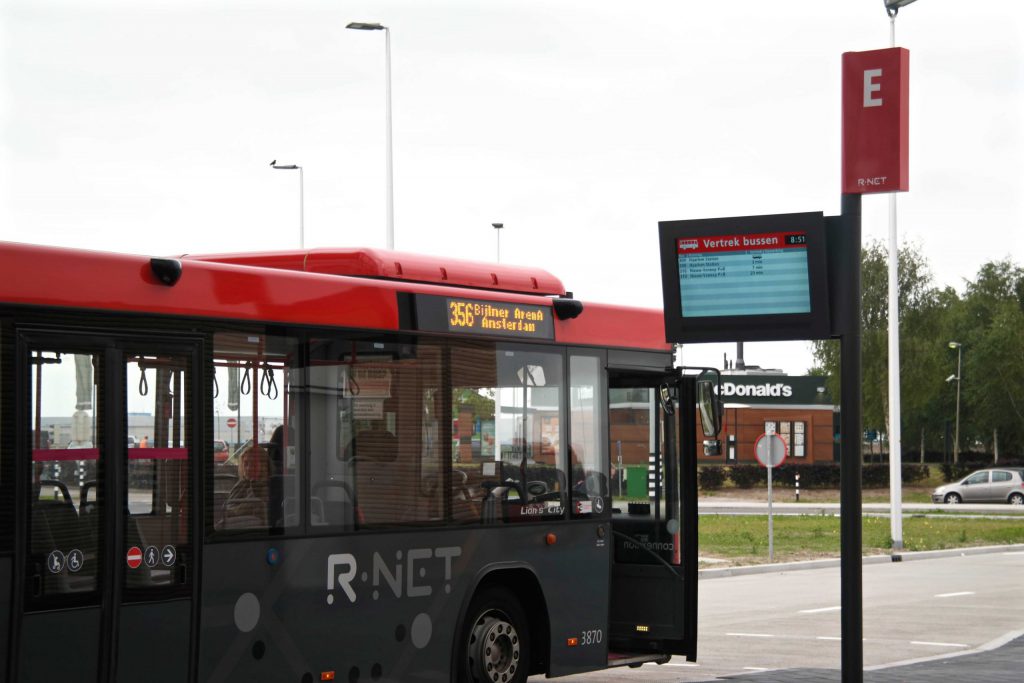 The new Schiphol-North bus station is a major step in the AROV project, which aims to provide a high-quality public transport network between the municipalities of Haarlem, Badhoevedorp, Amsterdam-South, Amstelveen and, of course, Schiphol. An old aircraft hangar from the Second World War was used to cover the eight-platform station. In combination with the modern design of the stops and LCD screens, the bus station has become a special hub for travelers.
Suitable for the blind and visually impaired
A Dynamic Traveler Information System (DRIS) has also been installed at the bus station. Q-lite has taken care of the delivery of 8 double-sided platform displays in 42 inch and 2 overview displays in 60 inch. In addition, the display systems are also equipped with an audio function for informing the blind and visually impaired.