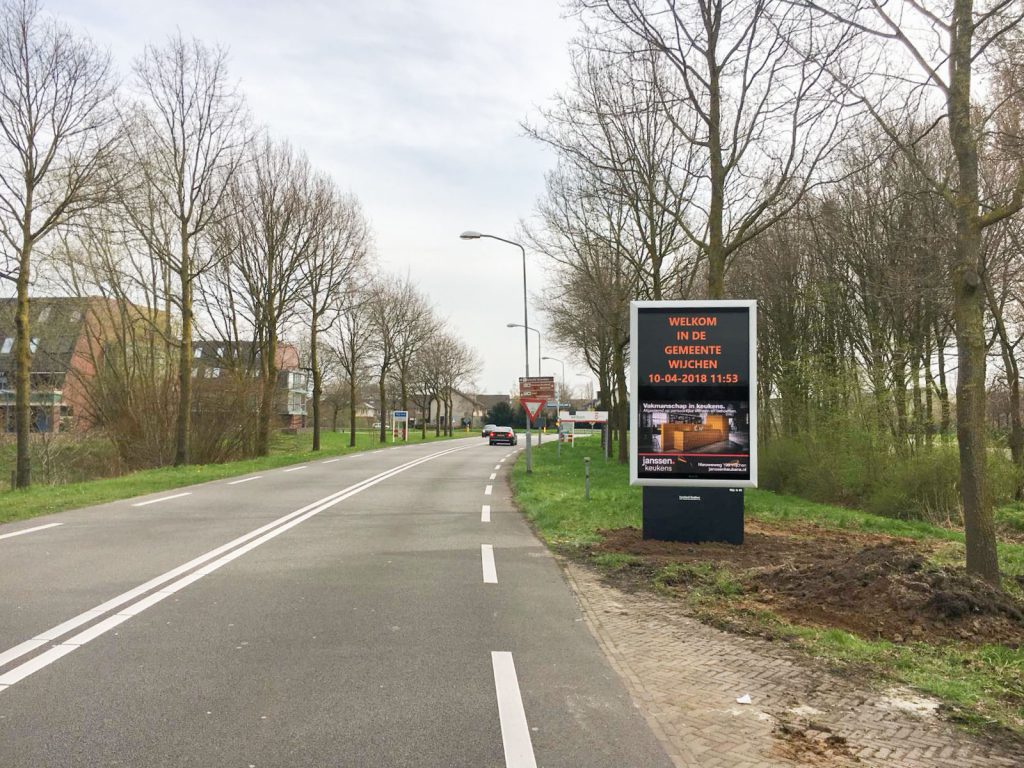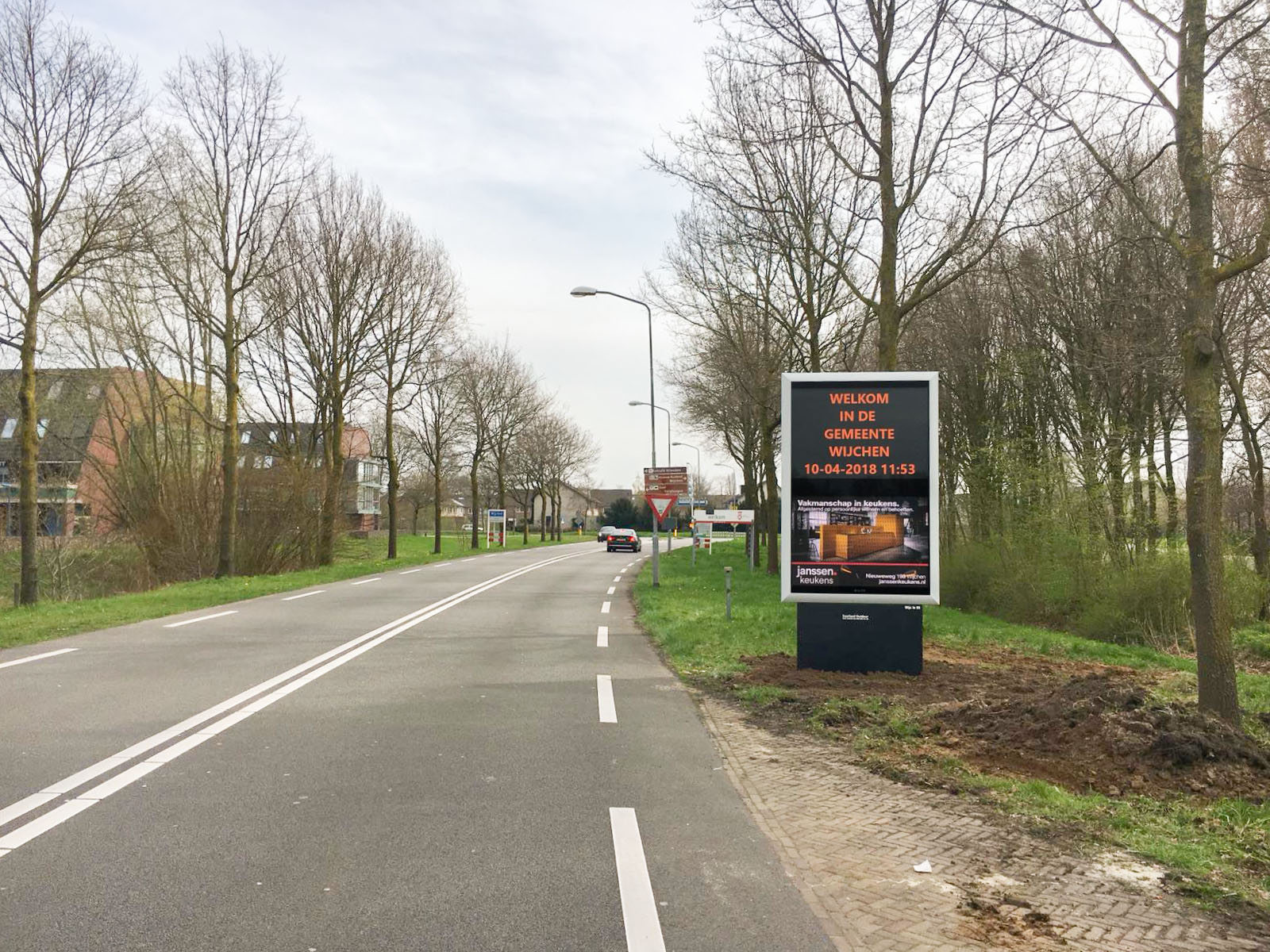 Commissioned by Suurland Outdoor, the first 5 InfoLine 10+ displays were installed in the municipality of Wijchen.
The upper part (space) of the display is used by the municipality for providing municipal information.
Regional and local companies can use the lower space to bring commercial messages to the attention of passers-by.
hese displays are equipped with our finest 4,28 mm LED pitch.