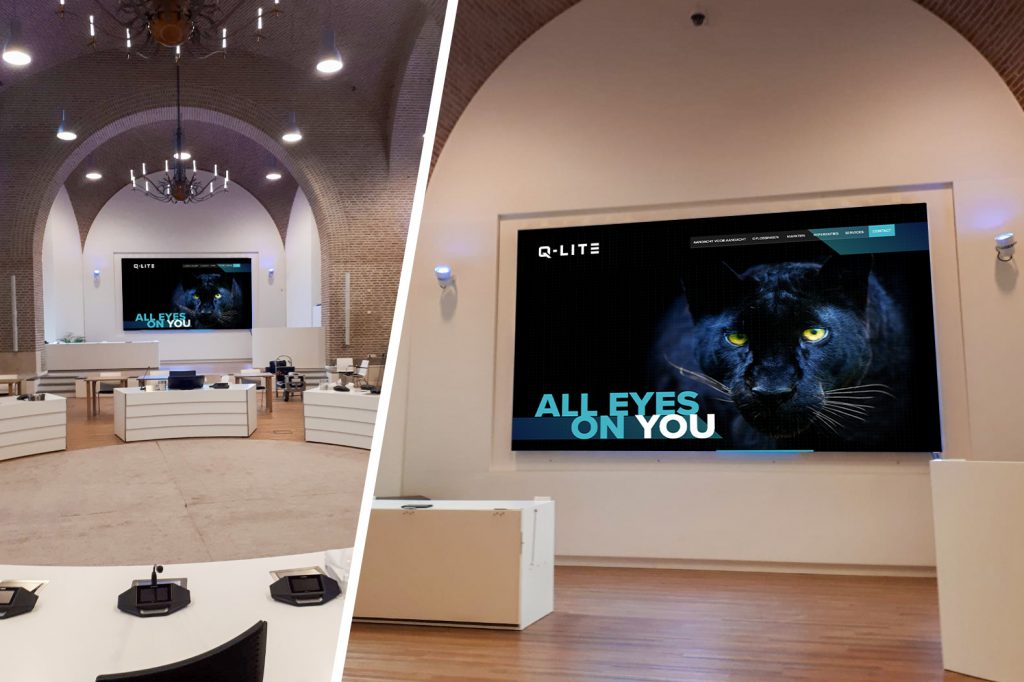 The municipality of Venray has recently installed an indoor LED screen in the Council Chamber of the town hall. With a view to sustainability, it was decided to replace the old LCD wall with an indoor LED screen, partly because of the longer lifespan of this screen.
The LCD wall was made up of blocks where the seams remained visible despite the narrow edges (bezels). The image on the LED screen is smooth and in combination with a very fine pixel pitch, this produces an extra sharp image. Optimal viewing pleasure.
The possibilities of the LED screen are endless. The screen is used, for example, during (council) meetings to show presentations. During these meetings, the screen is linked to the Bosch Dicentis conference system used by the municipality. Thanks to this link, the images of the speaker are automatically displayed on the screen.
The screen is supplied including a custom wall mount. Our service technicians expertly mounted it on location and after installation explained the software for controlling the LED screen.
The municipality of Venray is ready for the future with this indoor LED screen with a very fine pixel pitch!
Meer info over dit project?
Contacteer onze adviseur: