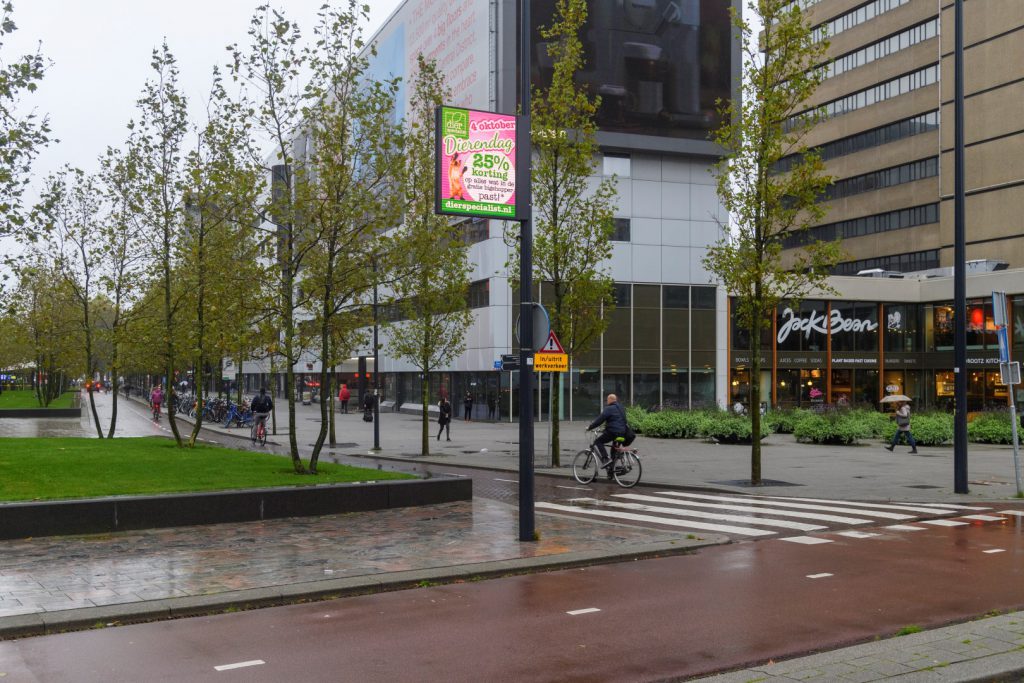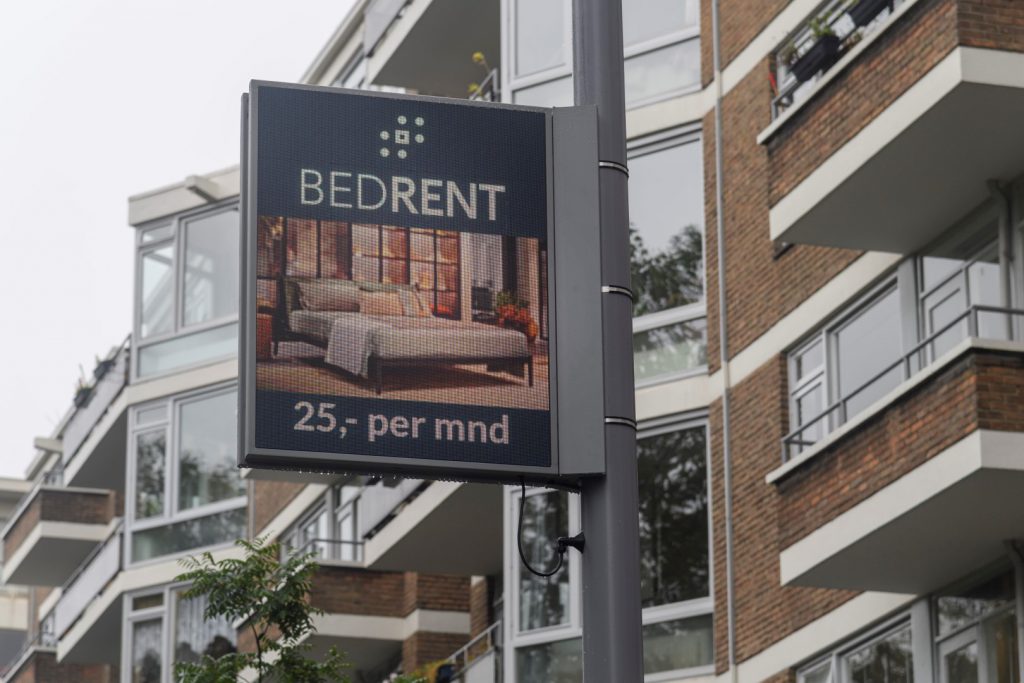 Since the spring of 2017, digital lightmast advertising has been possible throughout Rotterdam. On this eye-catching advertising medium, local entrepreneurs can profile themselves even more visibly.
A big advantage for the advertiser is that the advertisements can be changed regularly. This makes it possible to draw attention to active or short-term campaigns.
In terms of design and corporate identity, the design of the digital lighting mast advertising surfaces for Rotterdam perfectly matches the black sleek design of the existing road and street furniture in the city.