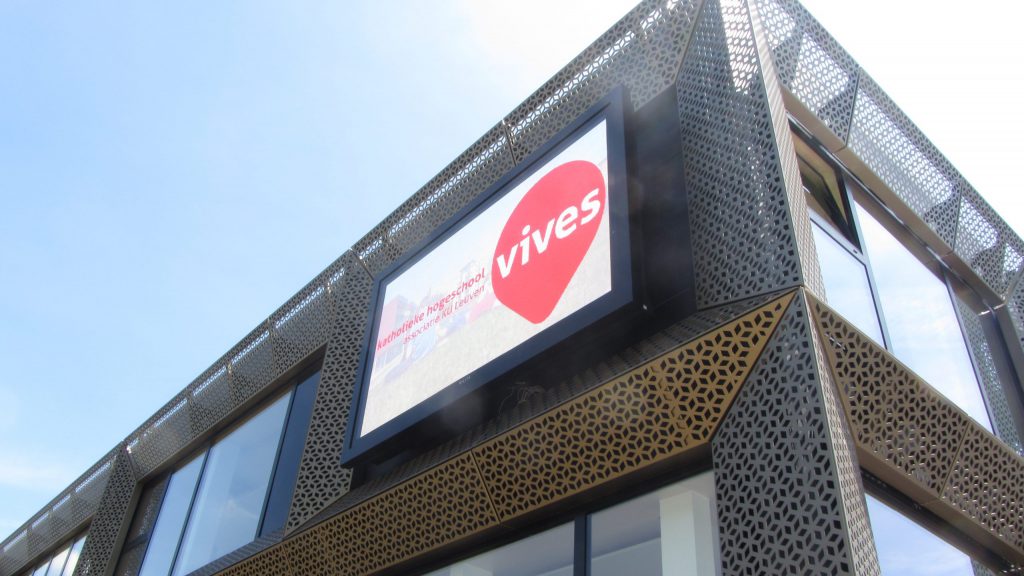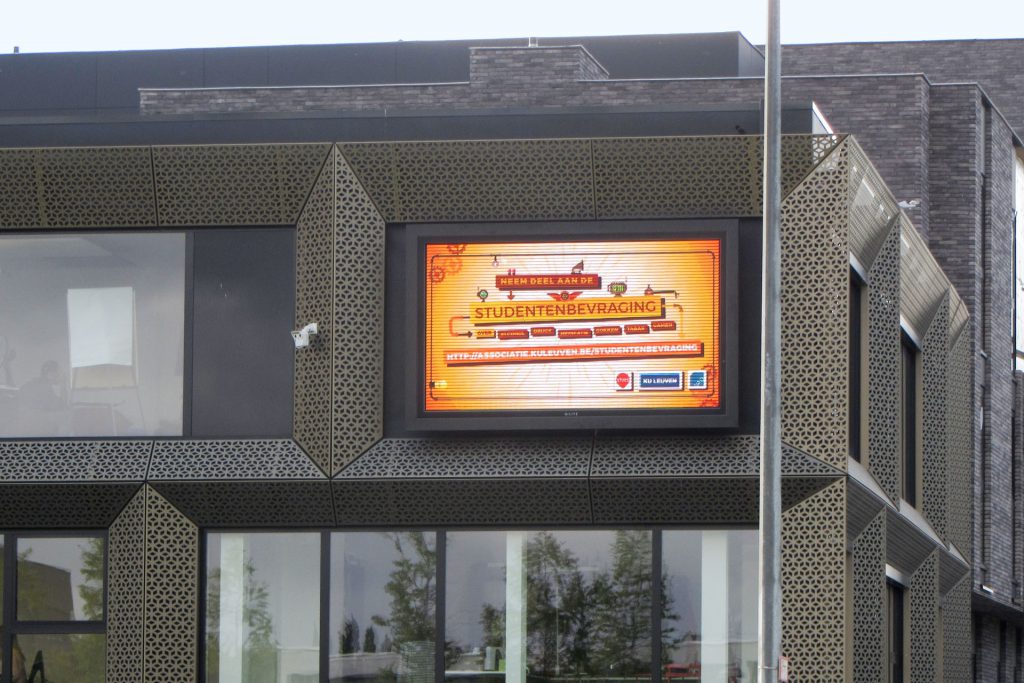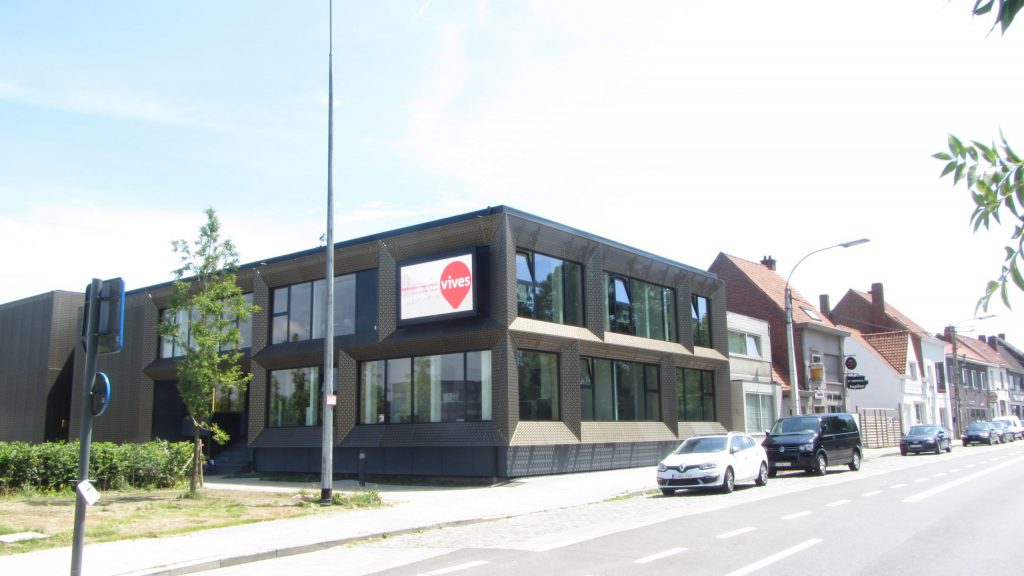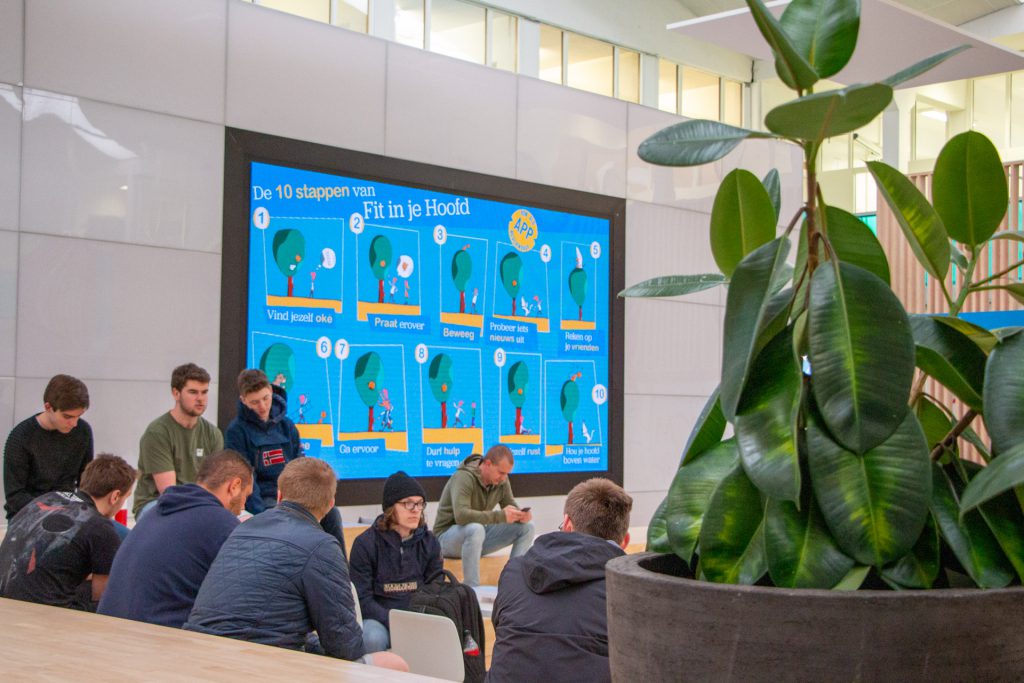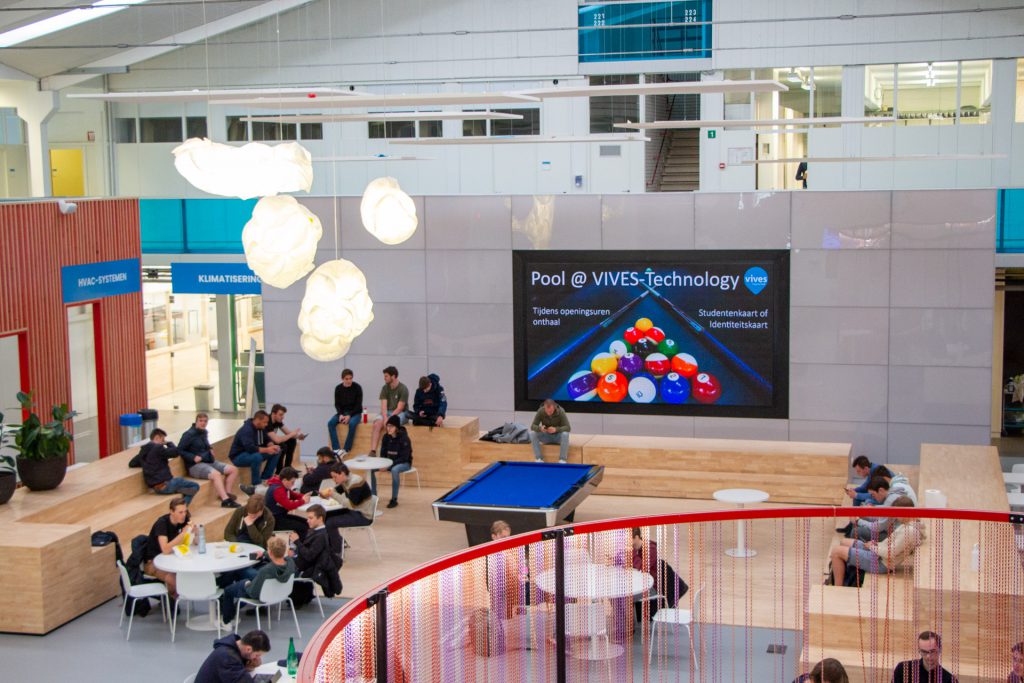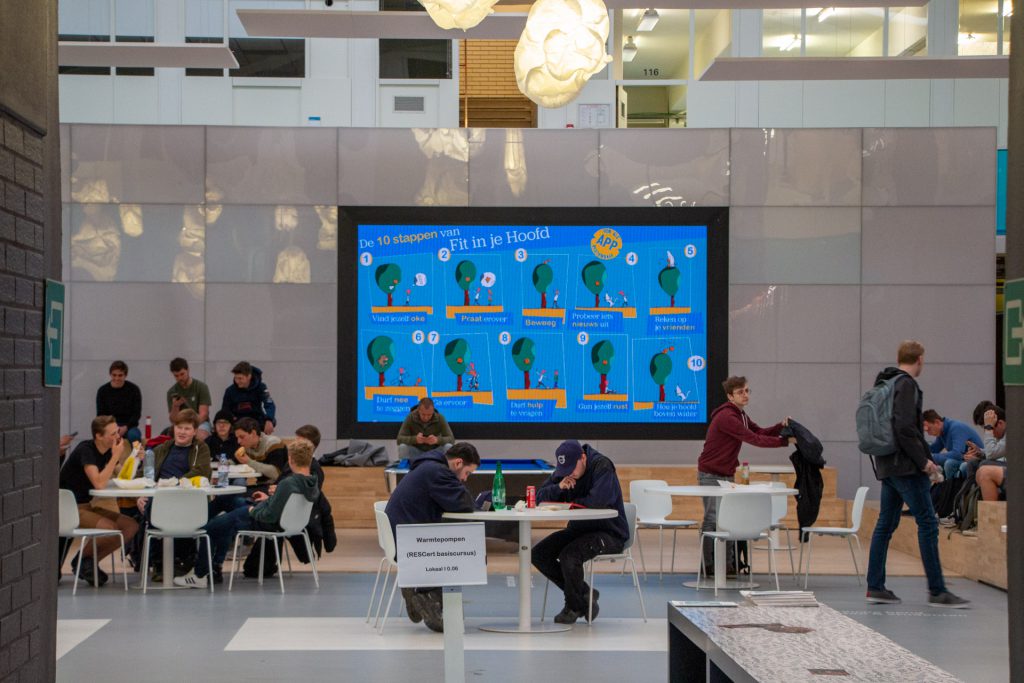 The impactful outdoor Q-LED TV, which adorns the facade of VIVES University of Applied Sciences, is a visible trigger for (potential) students on campus. The school, in the south of Kortrijk, consciously opted for a sustainable Q-LED TV, largely made from recycled materials. The campus also received an indoor makeover with a striking 9 m² LED screen.
The installation of the Q-LED TV was done with extra attention to the existing structure. The screen is therefore an integral part of the unique architecture of the building.
The Q-LED TV has a unique screw and click system that allows us to cost-effectively keep the screen up to date for up to 15 years and easily upgrade the pixel pitch as technology evolves over time.
In addition to event news, the screen also serves for branding and the recruitment of new students. The campus in Kortrijk offers courses in the study areas of health care, commercial sciences and business administration, industrial sciences and technology, education and social work.
The numerous students who pass by in the central hall every day before and after class are shown the latest news and the announcement of school events via the LED display. Talk about efficient communication! The LED screen, which has been integrated into the light wall to the nearest centimetre, can also be used perfectly during presentations, information sessions or even film evenings on campus. An innovative solution that fits perfectly into the modern interior of the school.
Meer info over dit project?
Contacteer onze adviseur: