Scoreboard system with many possibilities
On the skating rink there is a multifunctional scoreboard system. The LED screen with integrated scoreboard is intensively used by the artificial ice rink itself and various skating clubs. The large screen (18m2) offers many possibilities Besides announcements of events and catering actions, the screen is also used for game scores at ice hockey matches. And every skater with a transponder can immediately see his lap times on the LED screen.
Projectmanagement from A to Z
Optisport Breda (client) was not alone during this project. Our project manager Dennis Roos, together with the project team, coordinated the designs, activities and preparations with the client and the other parties in the project. Partly because of this, the system was correctly installed and delivered on the artificial ice rink.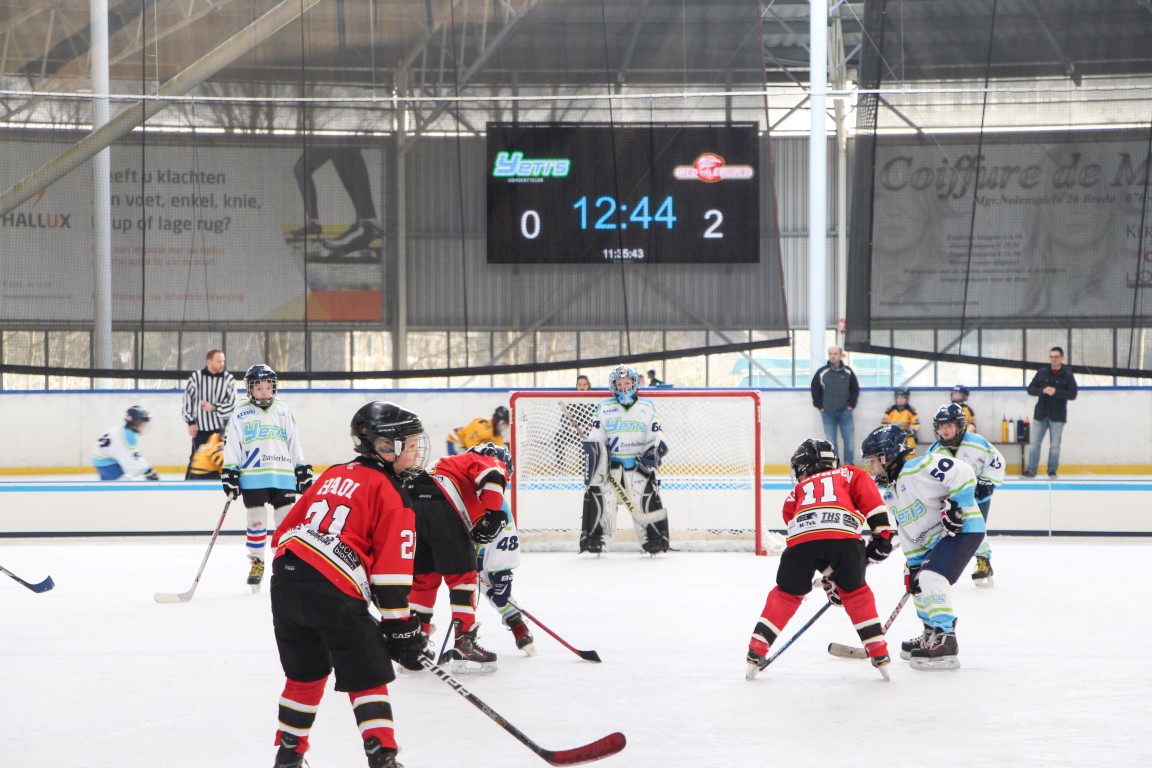 Can't live without
"The LED screen on the entire ice rink is easy to read, bright and clear. We can't live without it anymore! Compared to other systems, it is very easy to use! Explanation/instruction is almost superfluous"

Roy Slond, chairman of the Breda ice hockey club Yeti's.
The skating rink in Breda is the rink for the recreational -, marathon- and competition skater! The accommodation has a 400-metre rink and a 30×60-metre ice surface, both extremely suitable for recreational and competition skating.
More information about this project