Swimming Centre Rotterdam is the only official 50-meter pool in Rotterdam and is located in the old borough office near Zuidplein. Over two years of work has been done on the new building. The facade has remained upright but behind it everything is new. Thanks to the 50-meter pool, water polo and swimming clubs can participate at top level! In addition to this pool there is a 25-meter pool and a grandstand where there is room for a thousand people.
Hypermodern complex
The ultramodern complex is equipped with the latest technical gadgets, including Q-lite's multifunctional scoreboard system. It is the most modern and advanced system on the market and offers all the desired possibilities and functionalities for water polo and competition swimming, among other things. And so it fits in perfectly with the ambitions of Swimming Centre Rotterdam.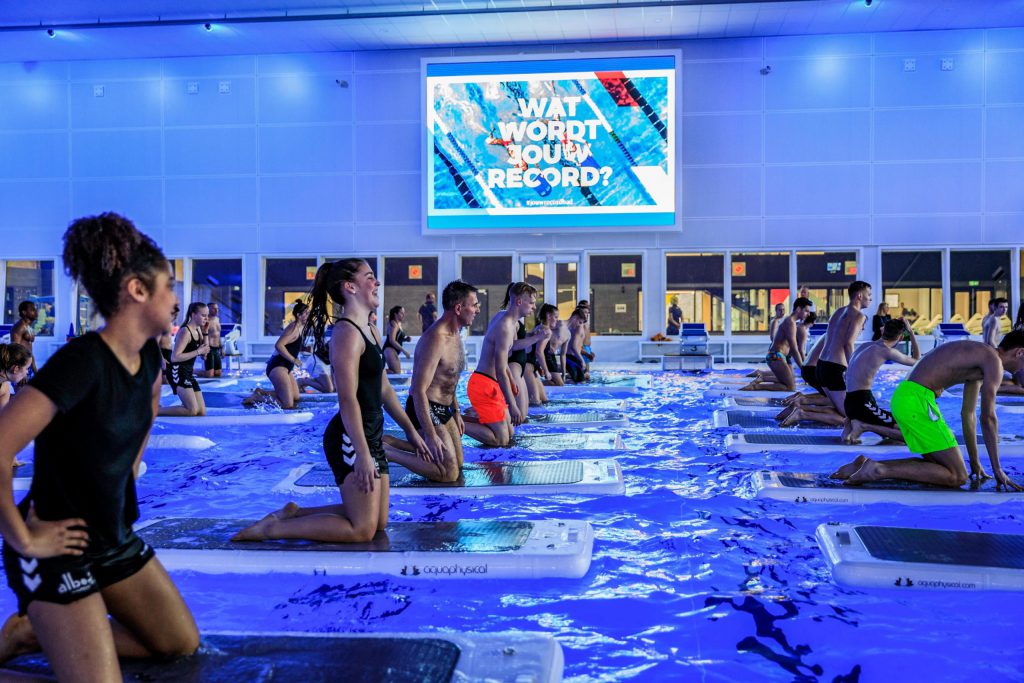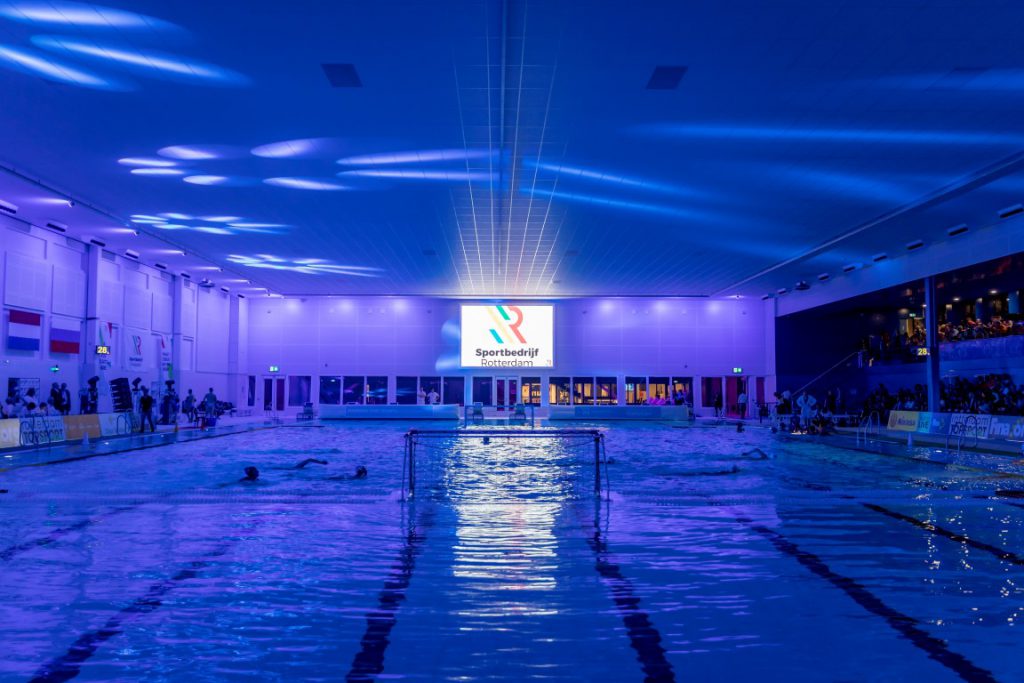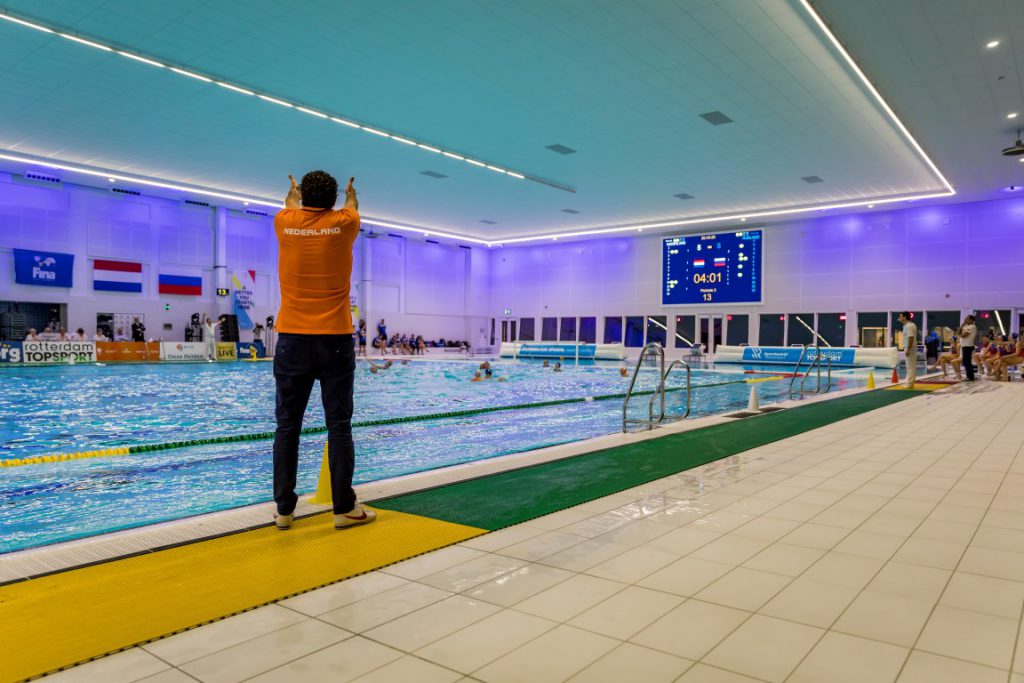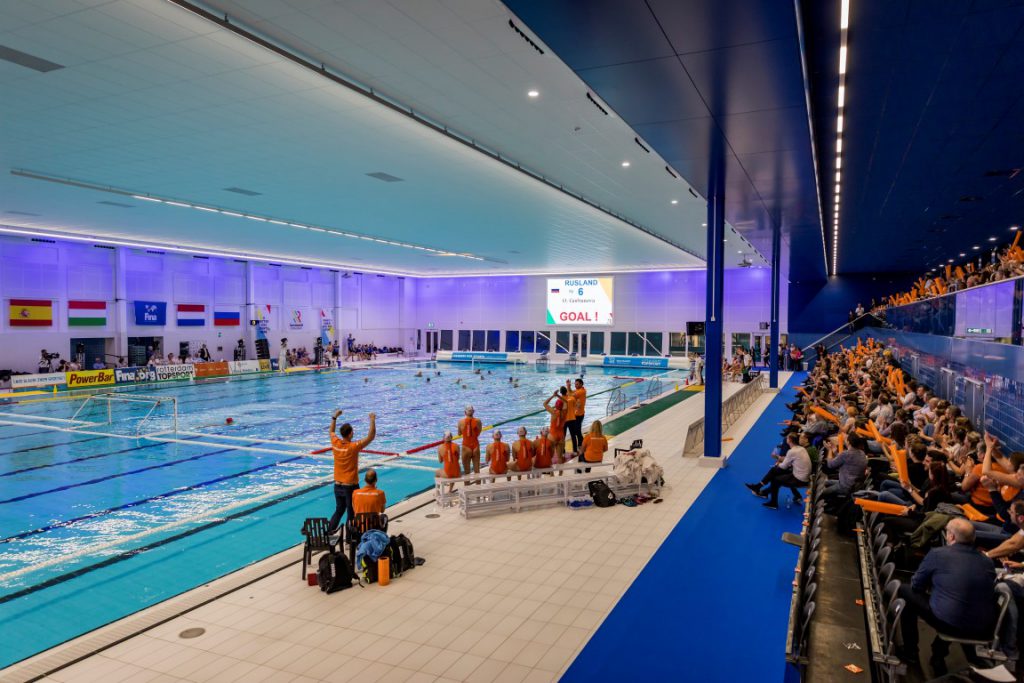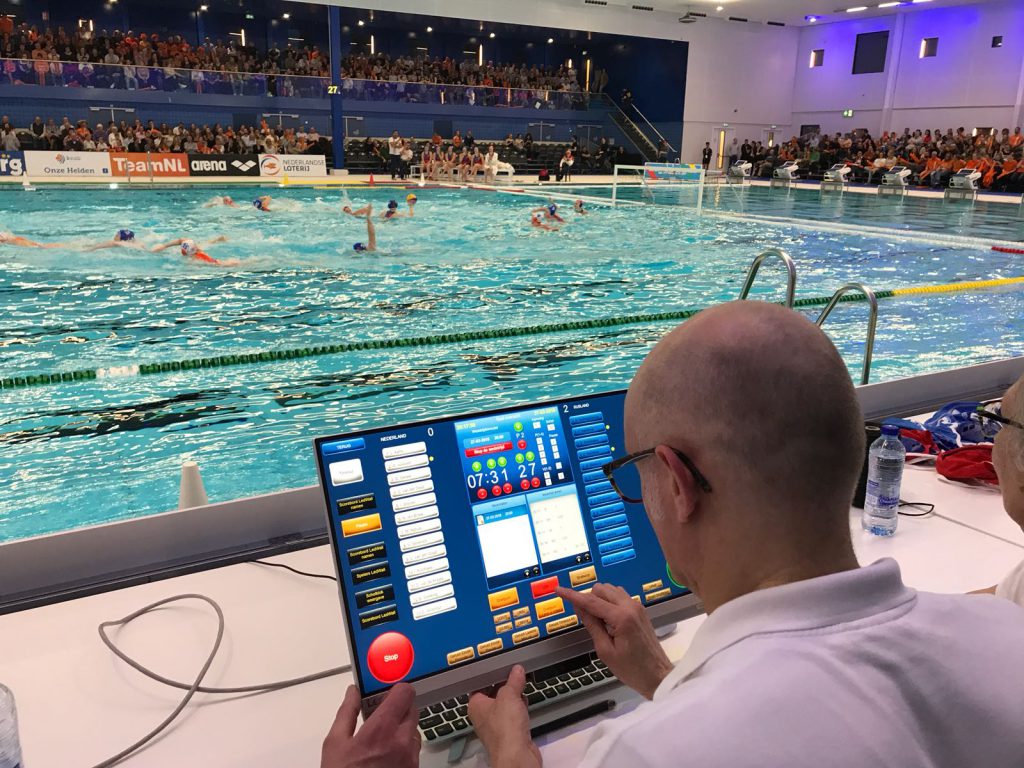 The system consists of a combination of one full colour scoreboard of 24m2 (6 x 4), 6 shot clocks and 7 TFT screens for digital signage combined with Q-lite's digital casting/scoreboard software for control. This allows Swimming Centre Rotterdam to show scores, videos and images. But also logos, game set-ups, time registration and (live) camera images. The scoreboard, shot clocks and narrowcasting screens in the complex can be operated very easily from 1 system!
Projectmanagement from A to Z
Variopool (client) was not alone during this project. Together with the project team, our project manager Dennis Roos took care of the correct preparation, design, testing and ultimately a successful delivery.
The planning and progress of this project have been continuously transparent thanks to our project model, which consists of 6ix phases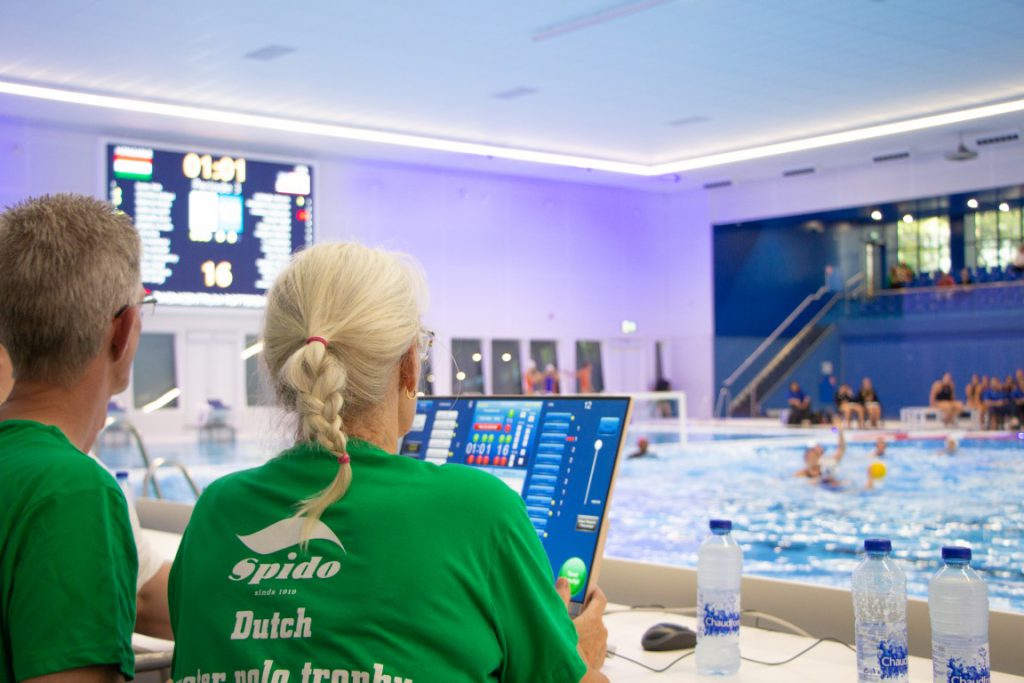 Atmosphere and experience
And one thing is for sure: The system brings extra atmosphere and experience to Swimming Centre Rotterdam! Watch the video and find out for yourself!