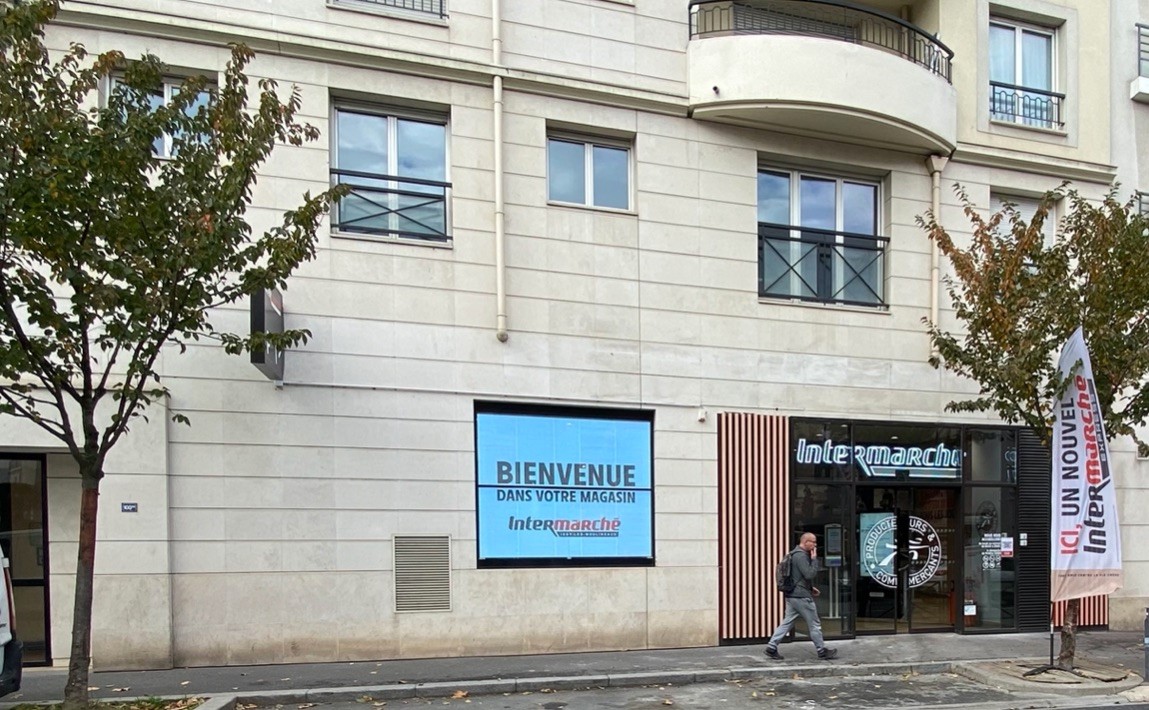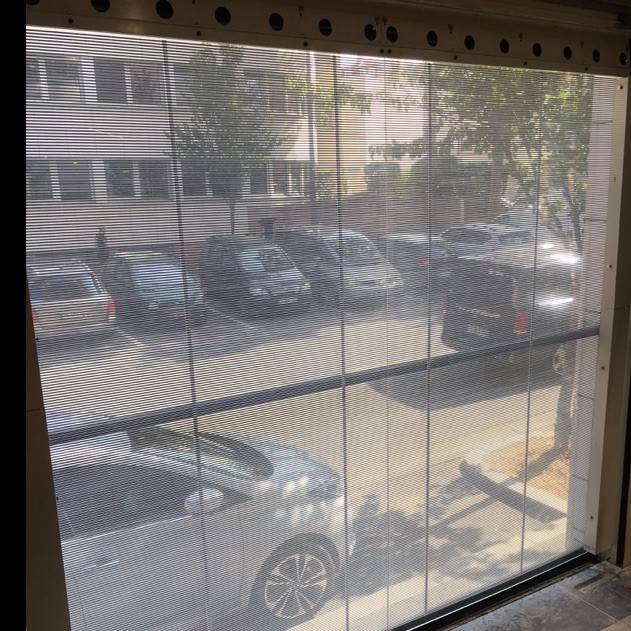 Stand out and retain light
Intermarché Issy les Moulineaux wants to communicate dynamically while at the same time retaining the incidence of light from the window at the entrance, is that possible? Yes, of course! Our transparent LED screen is the solution.
Advertisements and promotions
Intermarché Issy les Moulineaux has installed a transparent screen of about 5m2 at the entrance to show advertisements and promotions. Because the screen lets through up to 80% light, the incidence of light is preserved
The screen is made up of separate strips of 4 mm thick in which the LEDs are milled and the light shines in between, you can hardly see any stripes from the outside. The screen is precisely made to measure in the frame. In this way, the window is maximally covered with as much transparency as possible. A win-win situation.