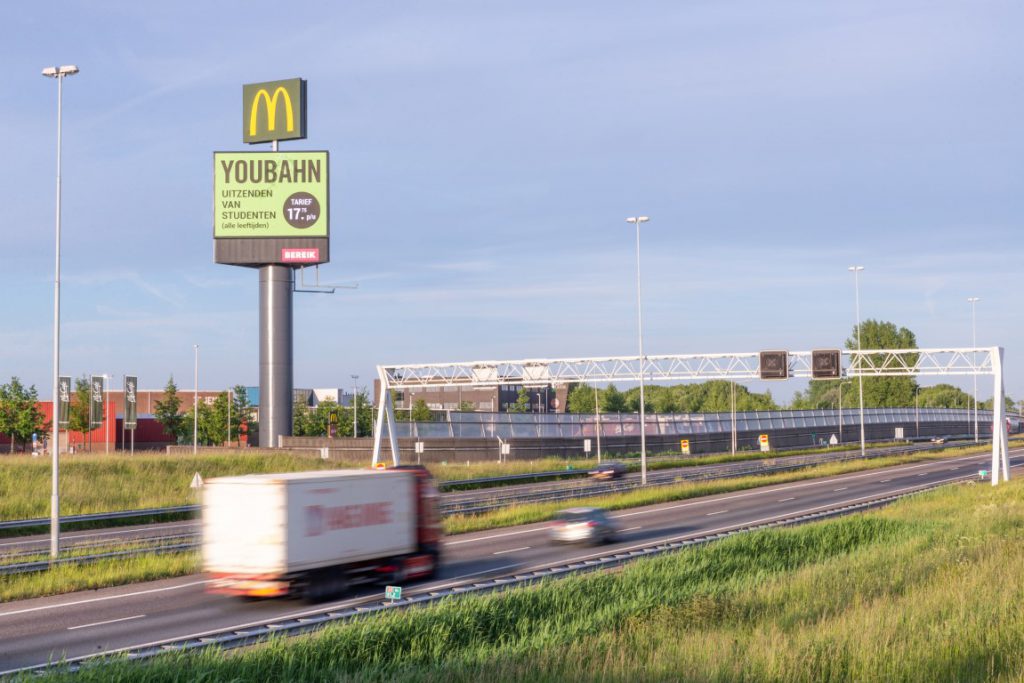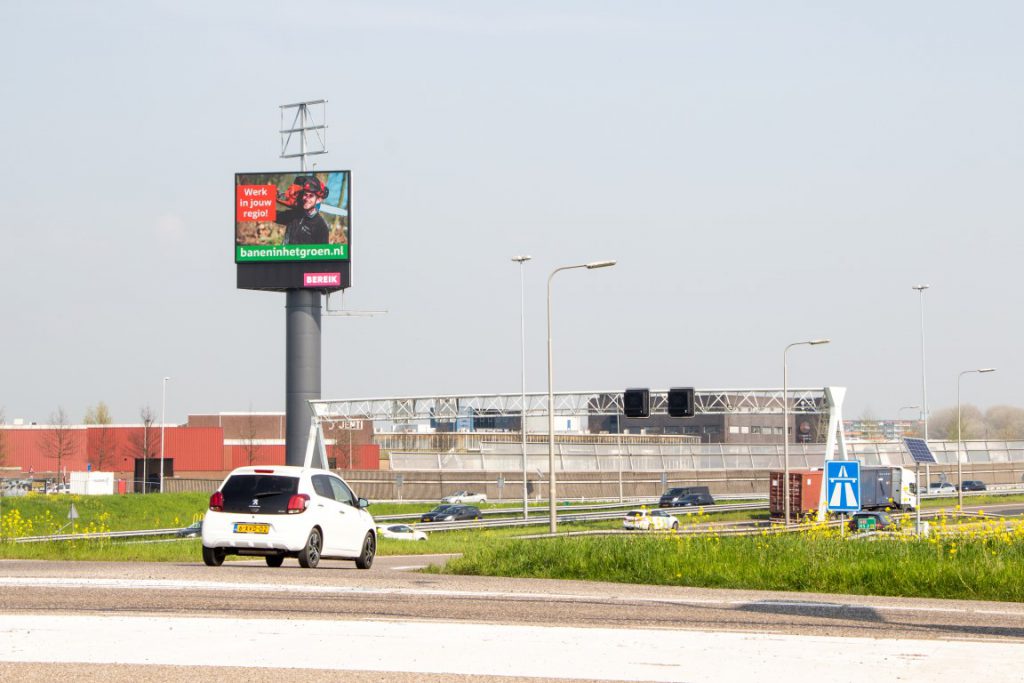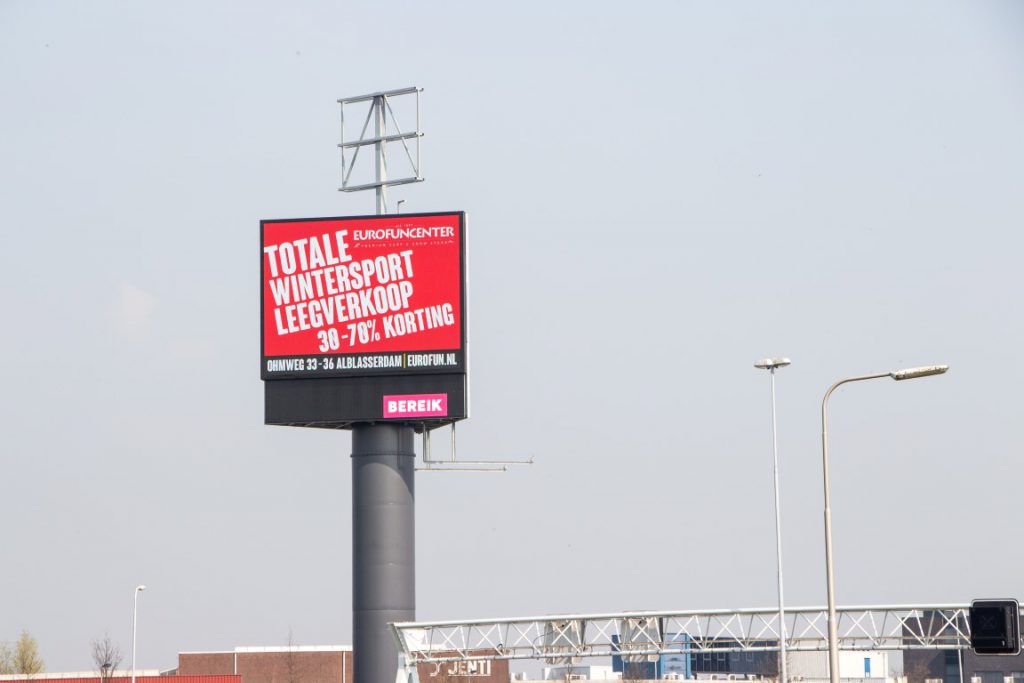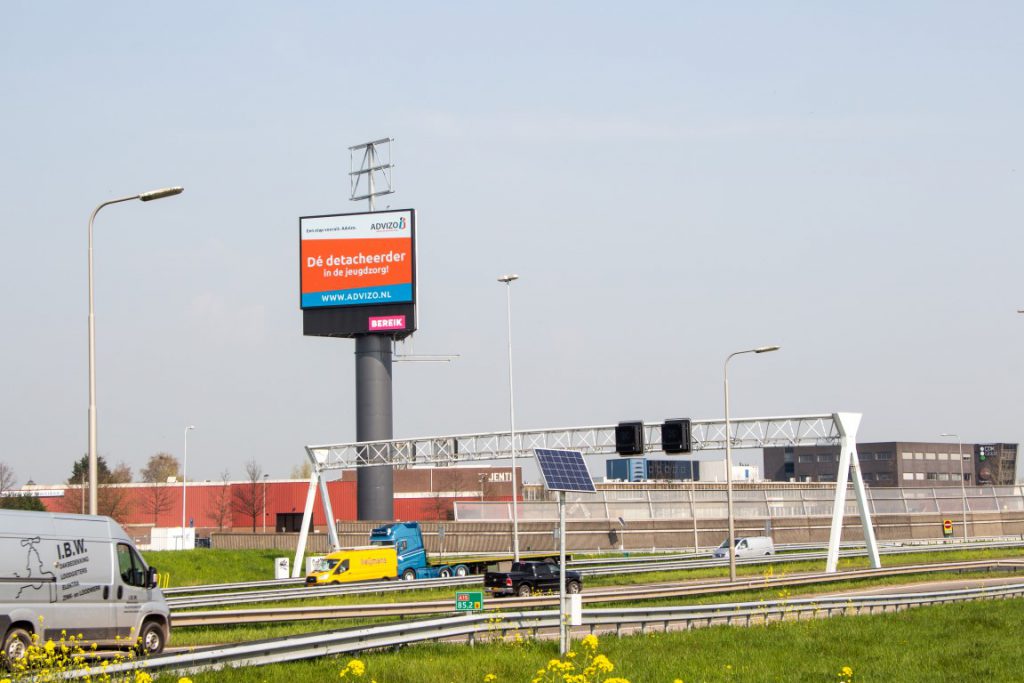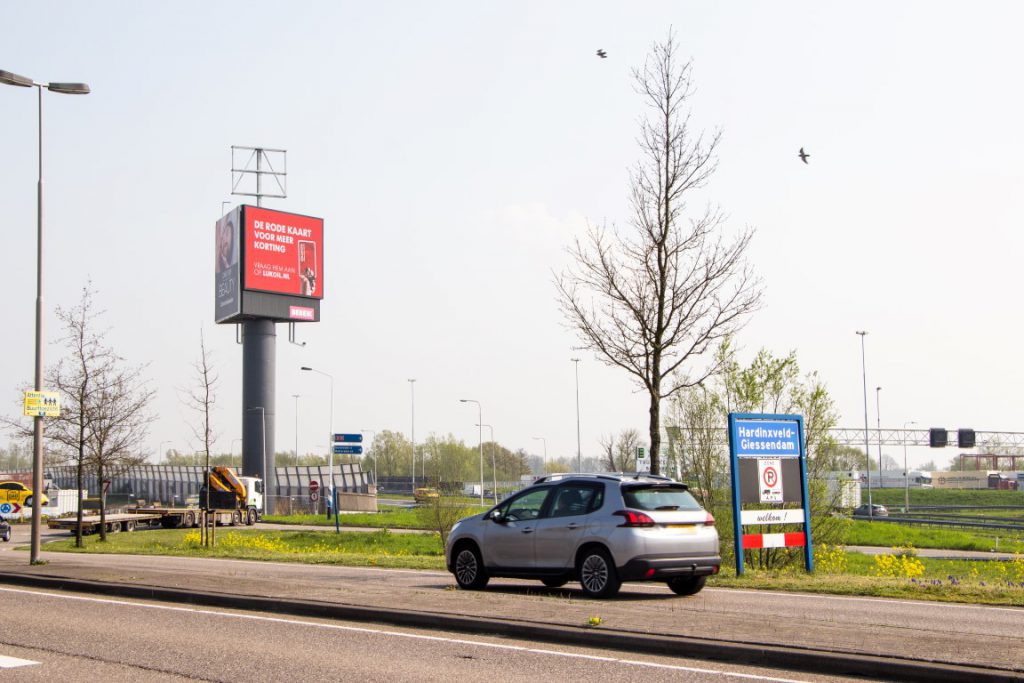 Unique to this location is the distance to the highway. Of all advertising masts at highways, this mast is the closest to the highway. Visibility guaranteed!
The installation of a mast takes a lot of effort. It starts with a permit application. As soon as this has been approved, work will start on excavating the location and pouring and hardening of the foundation. This forms the basis for building the mast and the 80m2 LED screen. Finally, the whole was lifted into place by a 400 ton crane and a 150 ton counterweight crane
Thanks to the large LED screen, the mast is a real eye-catcher for passing traffic. In addition, this unique advertising mast is characterized by:
a pixel pitch of 16mm
a classic 4:3 aspect ratio
a total height of 37 meters
the LED screen at a height of 23 meters (ideal height in terms of viewing angle).
a reach of 1,567,665* passers-by every 2 weeks.
*on average every 2 weeks. Source: National Road Traffic Data Database, range per specific period may differ, 100% range measurement.
A lot of attention has been paid to safety with this mast. This is how the cage loader is in the mast. In addition, the inside of the mast is illuminated and, of course, equipped with fall protection. The service platform at the top of the mast is closed and the work platform there has three floors so that service can be provided safely at a great height.
In short, all details have been thought of and the end result is impressive!