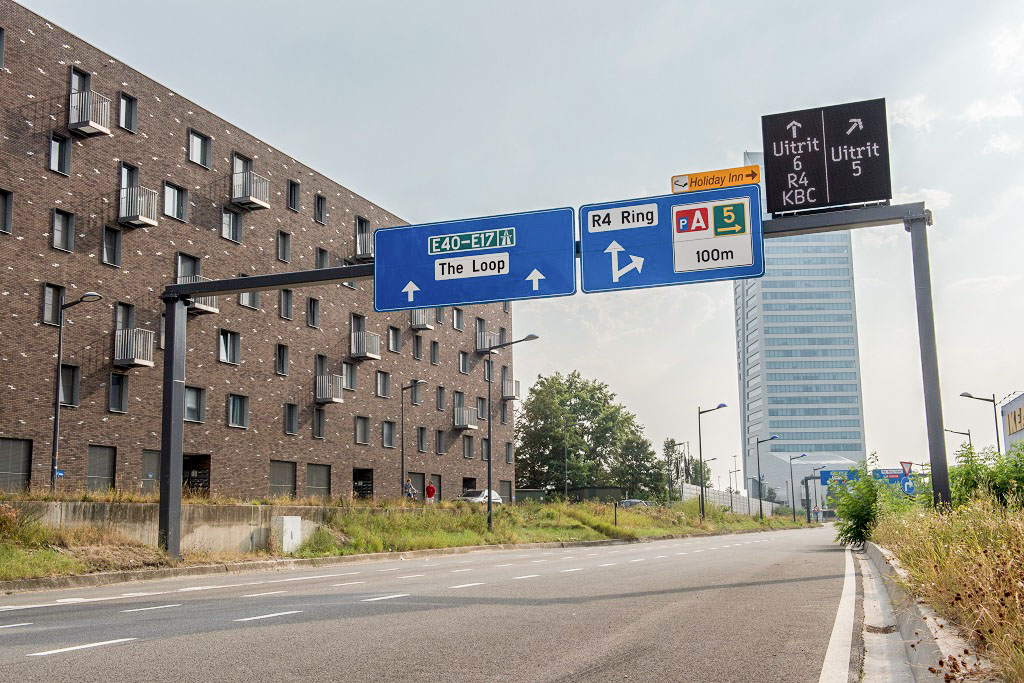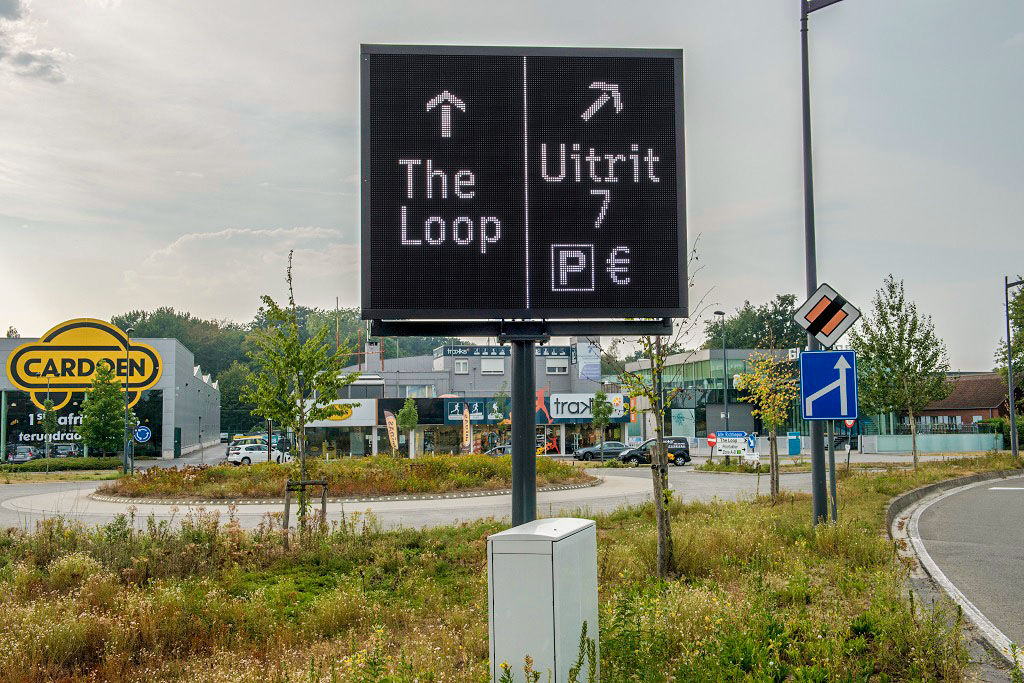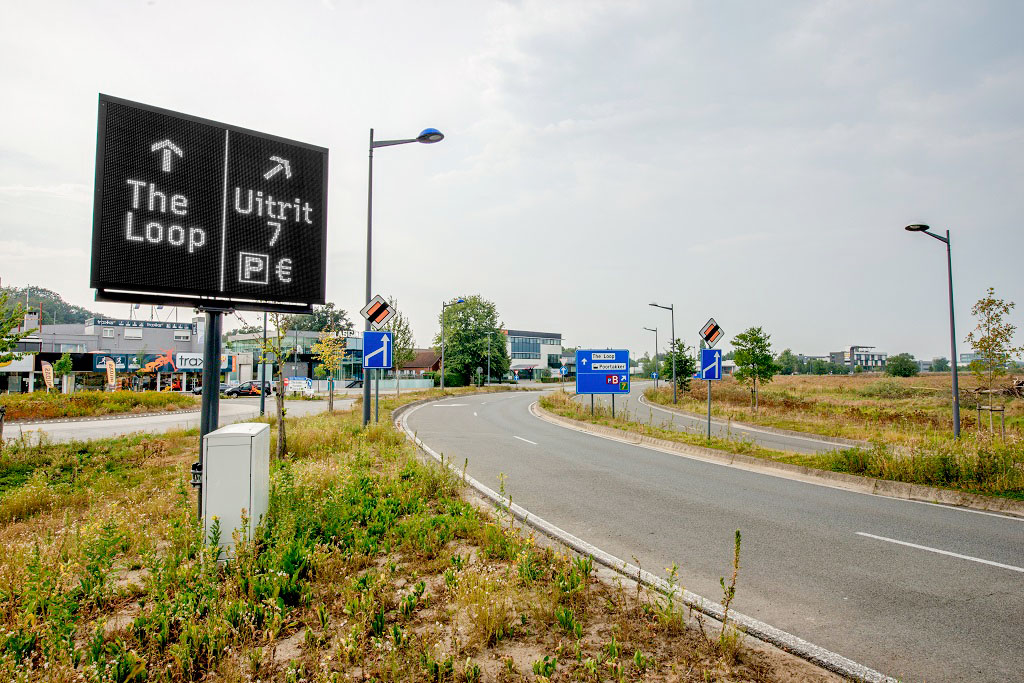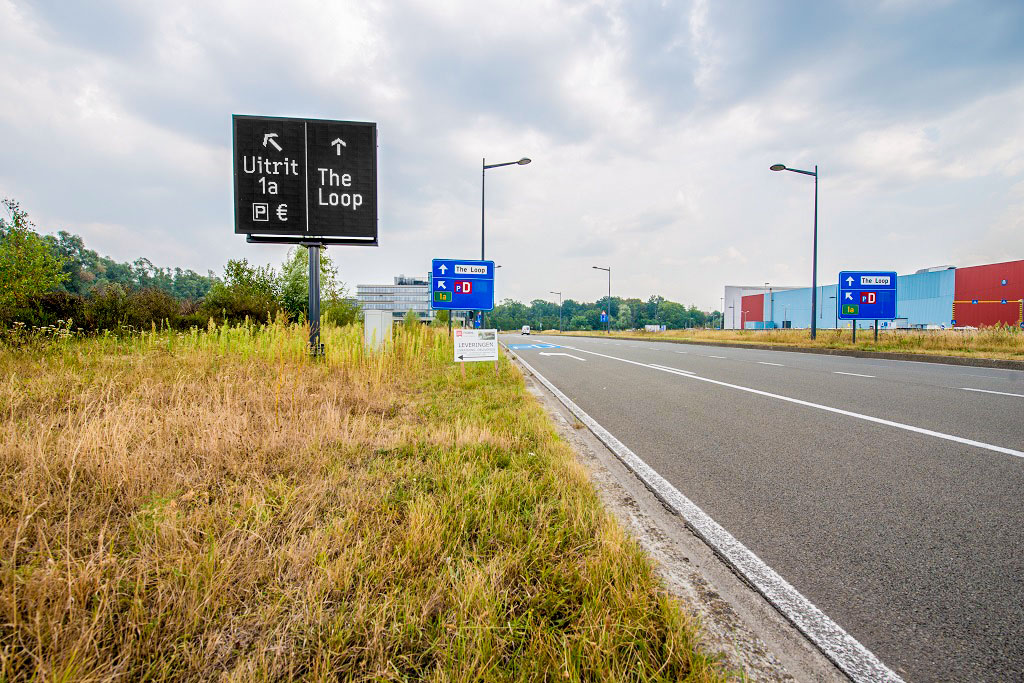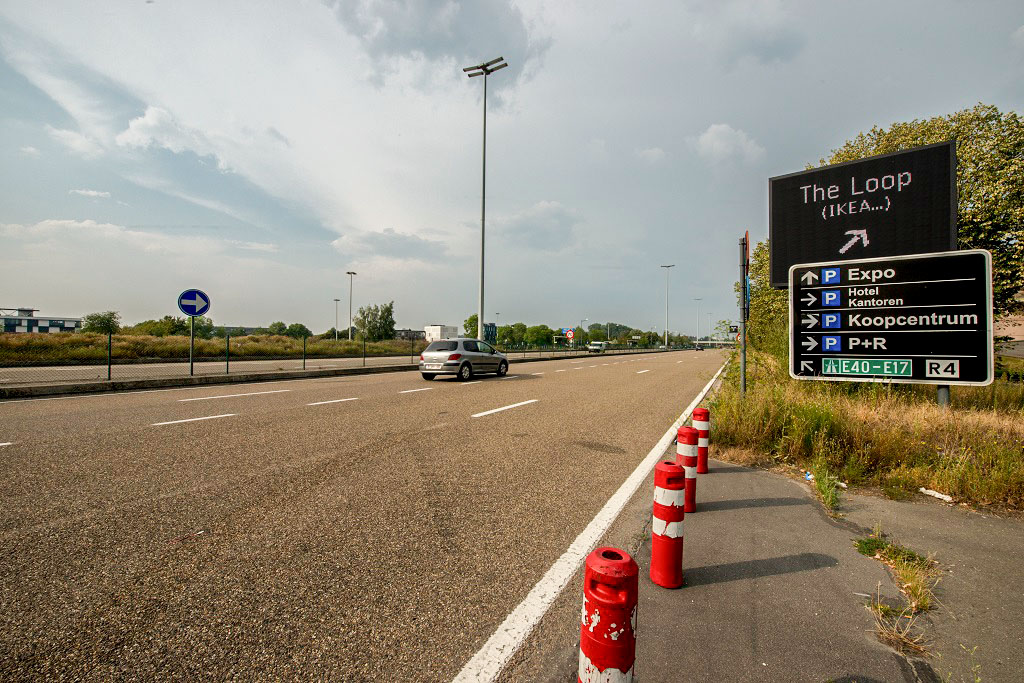 The Loop in Ghent is a composite site with various businesses, cycle paths, a tram route, a kiss-and-ride, other car parks and a road infrastructure with many entry and exit ramps. If fairs and/or other events are also held on the site, there will be a lot of traffic movements. A smart traffic management system that clearly guides everyone to their destination in the most efficient way.
Mobile electronic text carts were previously used on those busy days. These temporary signs are not easy to read under all circumstances and the reporting cannot be adjusted quickly. That is why the City of Ghent is investing in a new high-quality traffic control system that is also user-friendly.
Q-lite developed and supplied ten Dynamic Route Information Panels and the control platform for this project. The displays are placed at strategic locations on the site.
The aim is, on the one hand, to improve the flow of traffic and, on the other hand, to display adapted information at events and trade fairs, such as in the halls of Flanders Expo, to quickly guide visitors to the various car parks.
The displays are controlled via the RAAAK platform. Thanks to this platform, the City of Ghent can monitor the displays anywhere and at any time and easily change the messages on the boards. Even with a tablet on site. If one car park is almost full, car traffic can be redirected to another car park. The occupancy of the car parks can also be shown on the signs.
Thanks to the new traffic management system, visitors to the Loop in Ghent can now quickly find their right destination. This has significantly improved traffic flow and road safety on the site.
Meer info over dit project?
Contacteer onze adviseur: