Travelling smart to Antwerp with brand new Park & Rides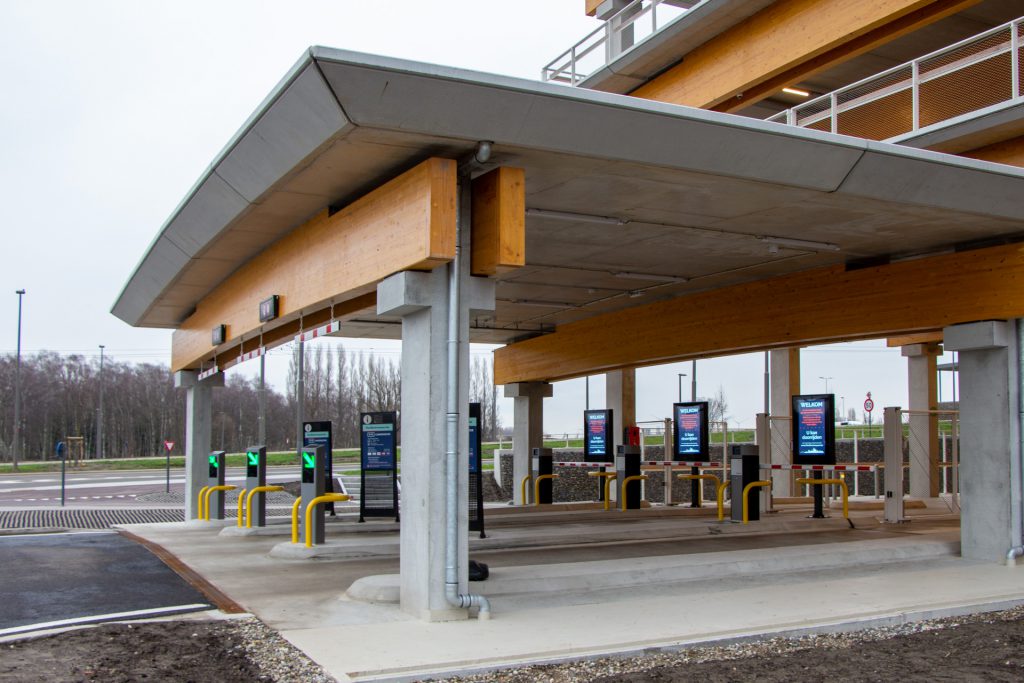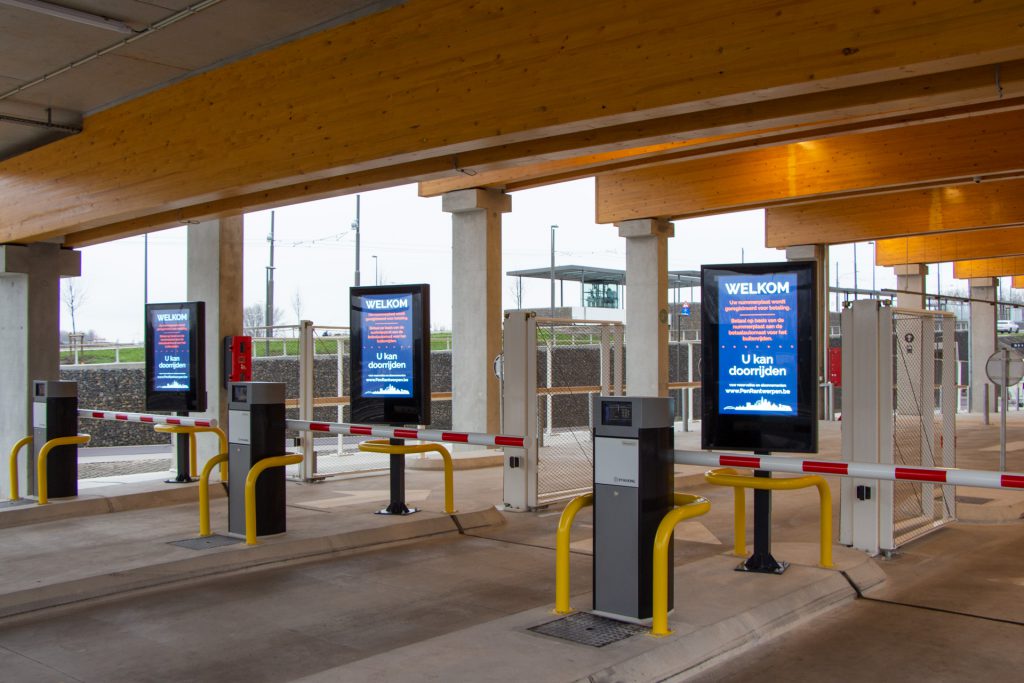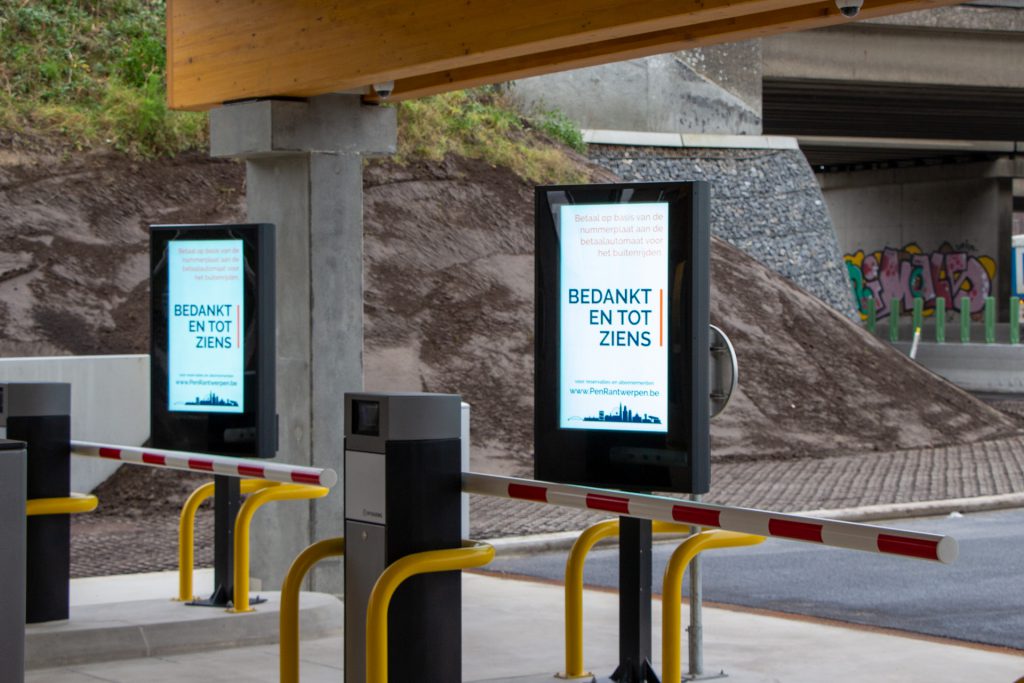 No more frustrating traffic jams! In December 2021 and January 2022 3 brand new parking complexes opened in Antwerp. Q-Lite installed a total of 18 single-sided LCD screens at the entrances and exits of P+R Luchtbal, Merksem and Linkeroever.
Travellers are shown real time messages via the dynamic displays as they enter and exit the parking lot. In combination with our previously installed parking guidance systems in and around the city centre, visitors find their way smoothly without an endless search for a parking space.
The outdoor LCD screens, in 42-inch format, have high readability due to the luminosity of 2500 net. This is as much as 5 times more than a standard television. The dynamic displays were given waterproof housing to protect them against typical Belgian weather.
The entire P+R project for the city of Antwerp is being carried out under the management of main contractor Lantis. Commissioned by IP Parking, Q-lite in turn produced the LCD displays for the various locations. The screens are controlled by IP Mobile, which generates automatic messages for the visitors via the internal platform.
Yet another great project for the city of Antwerp!
Meer info over dit project?
Contacteer onze adviseur: