A piece of art for Hoog Catgarijne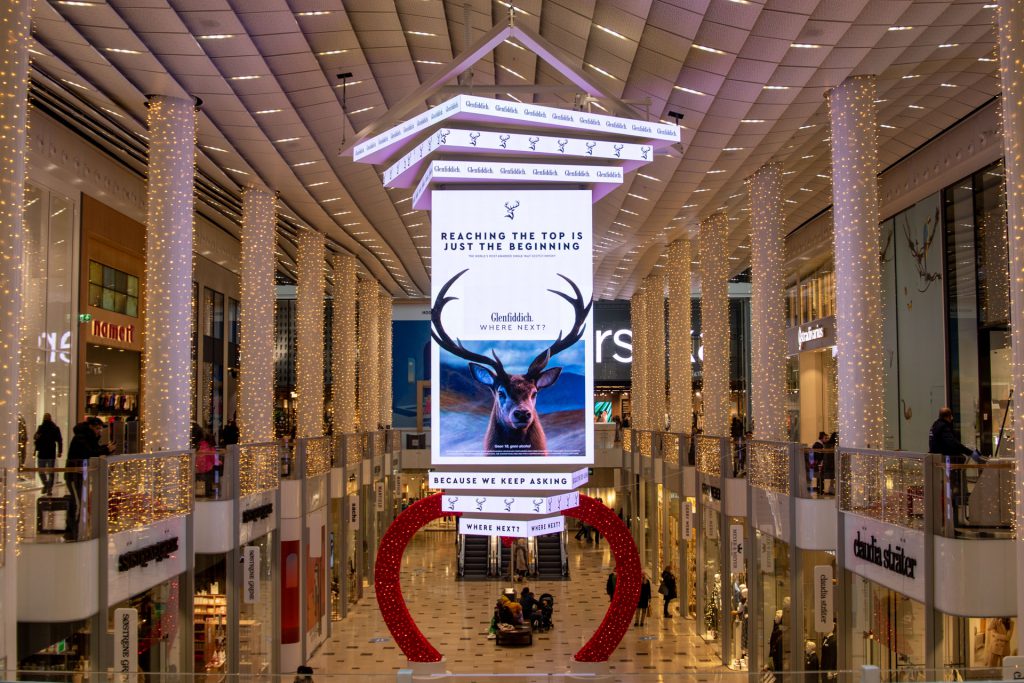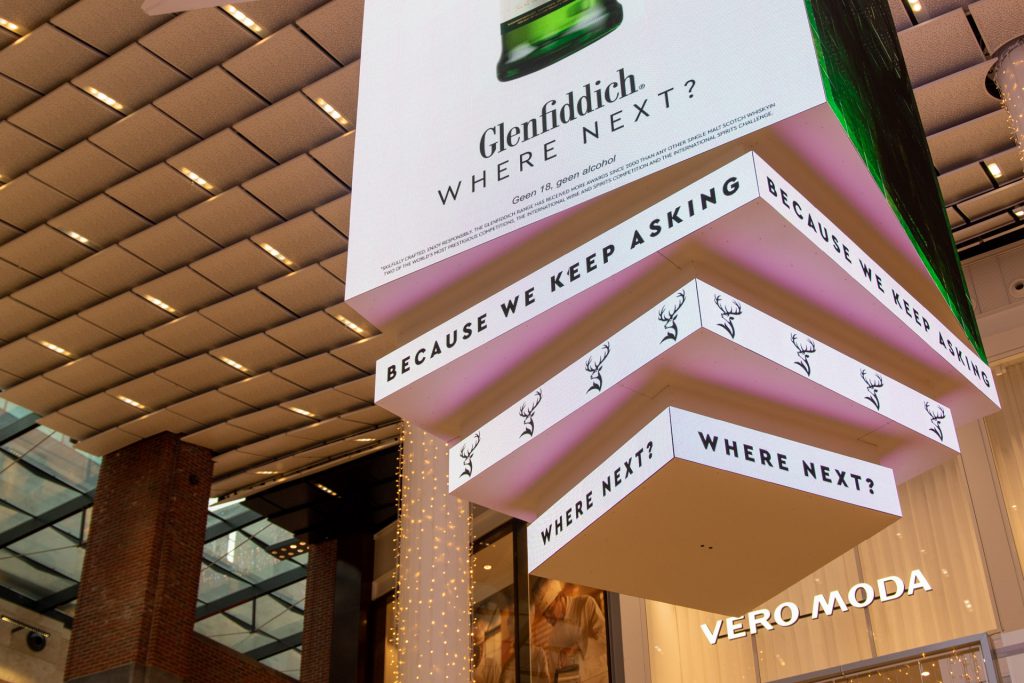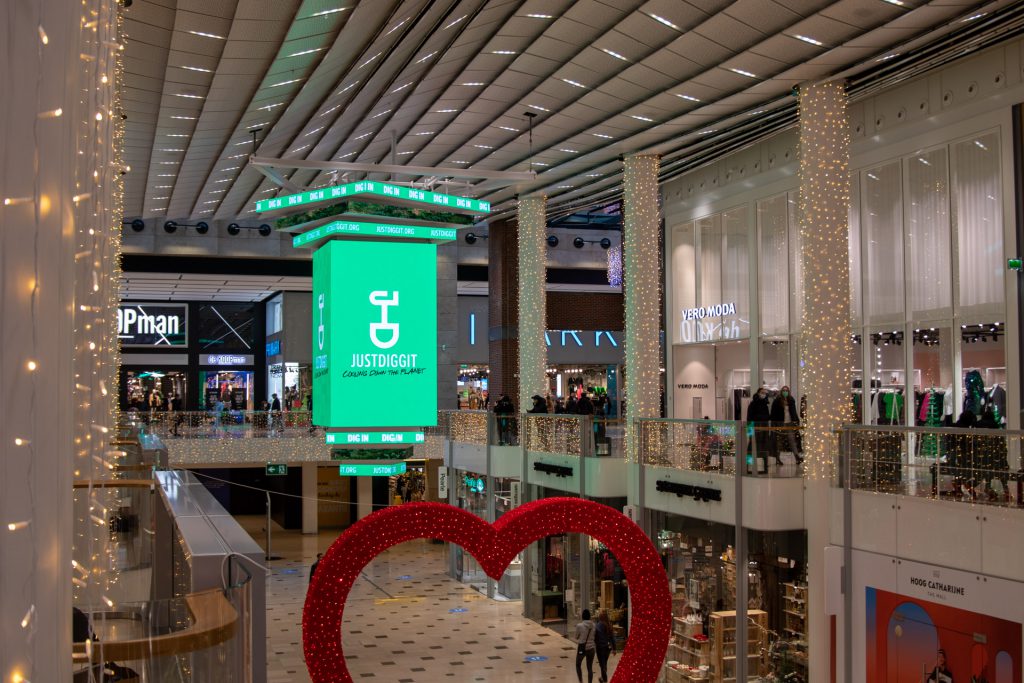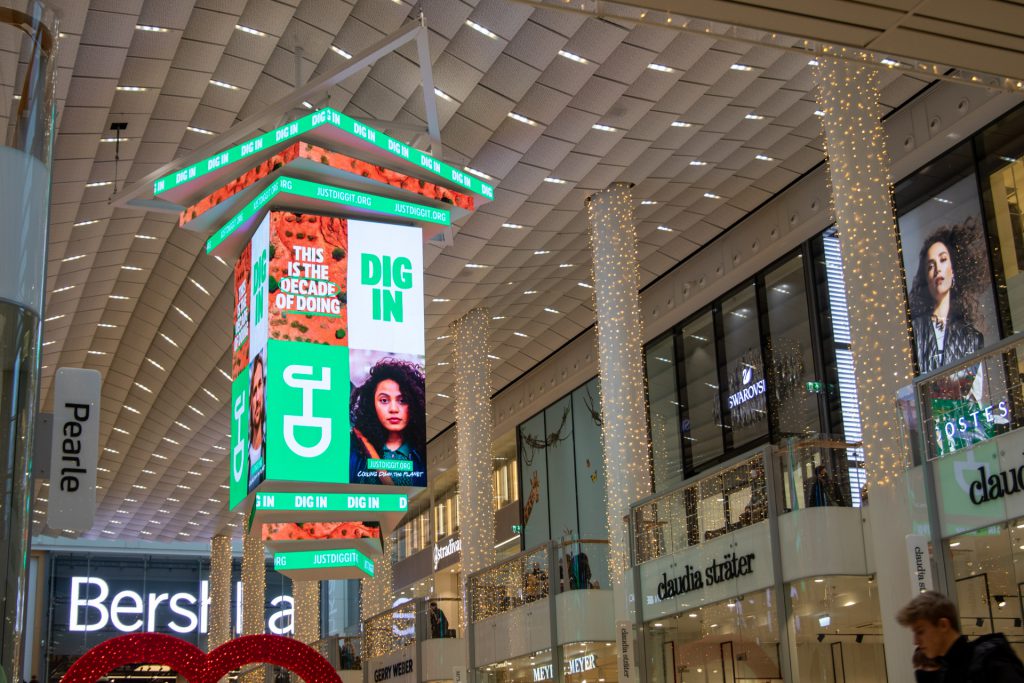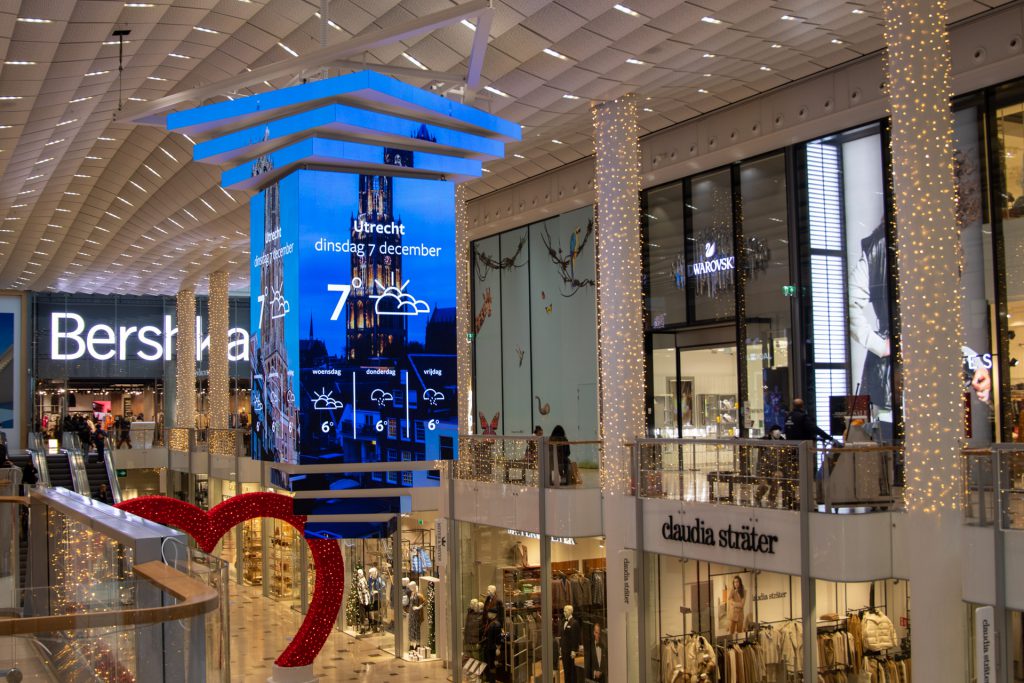 Stand out with creative displays? Yes, we are specialists in that.
A unique project has been delivered in the Hoog Catharijne shopping centre in Utrecht. It concerns a indoor LED display with a special 360-degree design called The Emerald. A gem, if we do say so ourselves.
The entire system is used as an impactful advertising tool, aimed at the shopping centre's many visitors.
The Emerald can be seen as a unique art object, It provides extra experience in the room and makes a real impact on visitors. The LED display has a total surface area of 60 m2, with each side of the screen being controlled separately. The options in terms of content display are therefore endless. Compared to the large display, the LED bars are always slightly rotated, which gives an impressive 3D effect.
For this project for The Emerald in Utrecht, extra attention had to be paid to the maximum allowed weight. Fortunately, Q-lite has a solution for every problem. This problem was solved by using a special customised frame. LED modules and electronics were mounted on this, keeping the whole thing under the maximum permissible weight.
A second challenge was the construction and installation of the system. Because the shopping centre is open to visitors during the day, the entire display was installed by our mechanics in just a few nights. Flexibility at its best!
The Emerald in Utrecht is part of The Collective®, the digital Out of Home network of blowUP media in the largest cities in the Netherlands. At Hoog Catharijne there are several Premium Plus advertising screens of blowUP media active.
Meer info over dit project?
Contacteer onze adviseur: