Van der Valk Vught catches your eye
Renewed LED-advertising-pole at van der Valk in Vught. Two outdated LED-screens have been replaced by two new ones, with a size of 312 x 552 cm = 17.22m2 and a pixel pitch of 8 mm. The LED-pole stands prominently besides the hotel and displays advertisements of Van der Valk and other local entrepreneurs.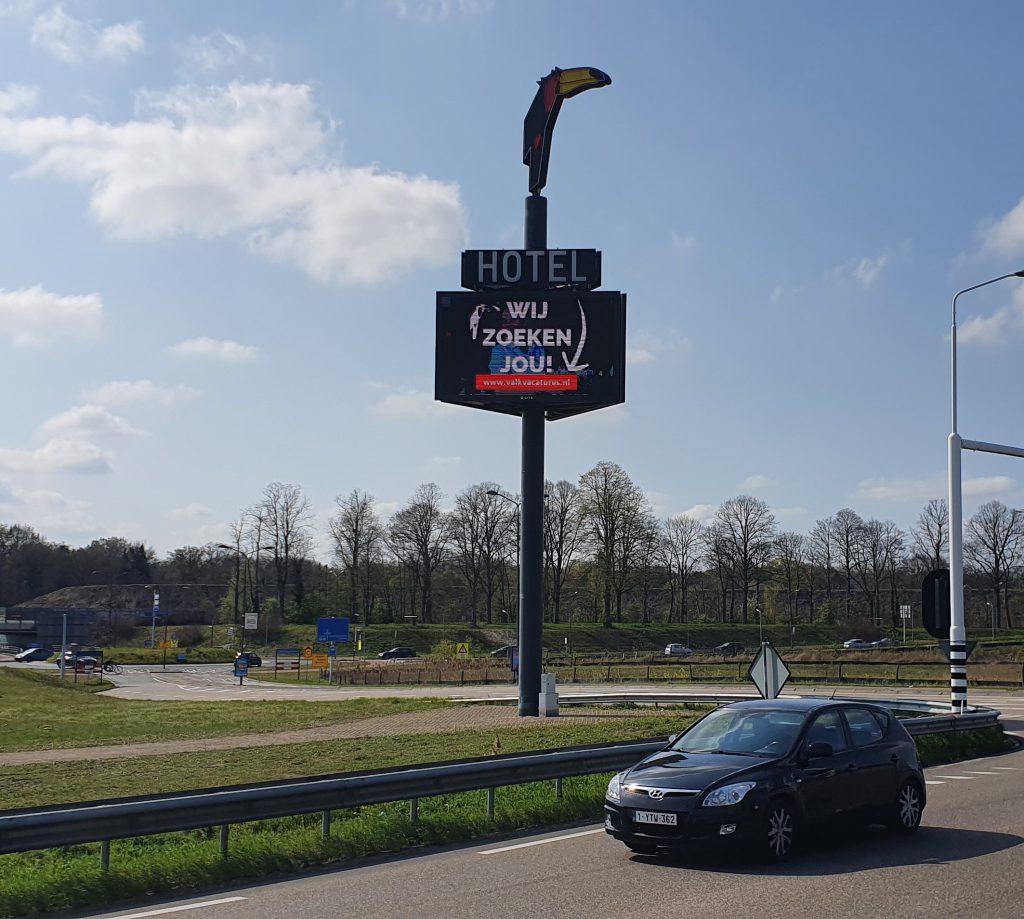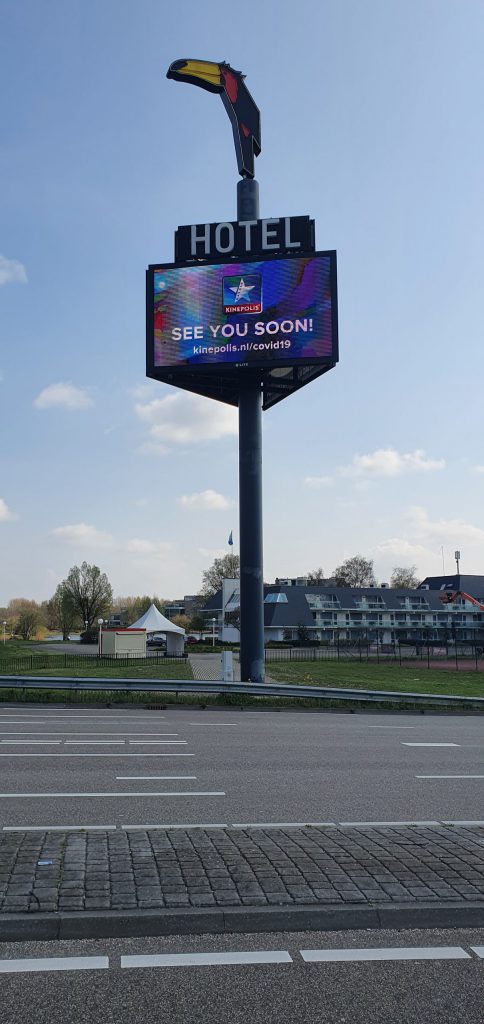 The challenge of this project
Before the new screens could be installed, the elder ones had to get disassembled first. To execute this as safely as possible, a part of the road was closed. his ensured that our mechanics could dismantle the old screens safely and install the new ones afterwards. Q-lite will also provide service during the coming years for these LED-screens.
The customer is satisfied and has let us know that everything works perfectly and that they are very happy with the result!
Meer info over dit project?
Contacteer onze adviseur: