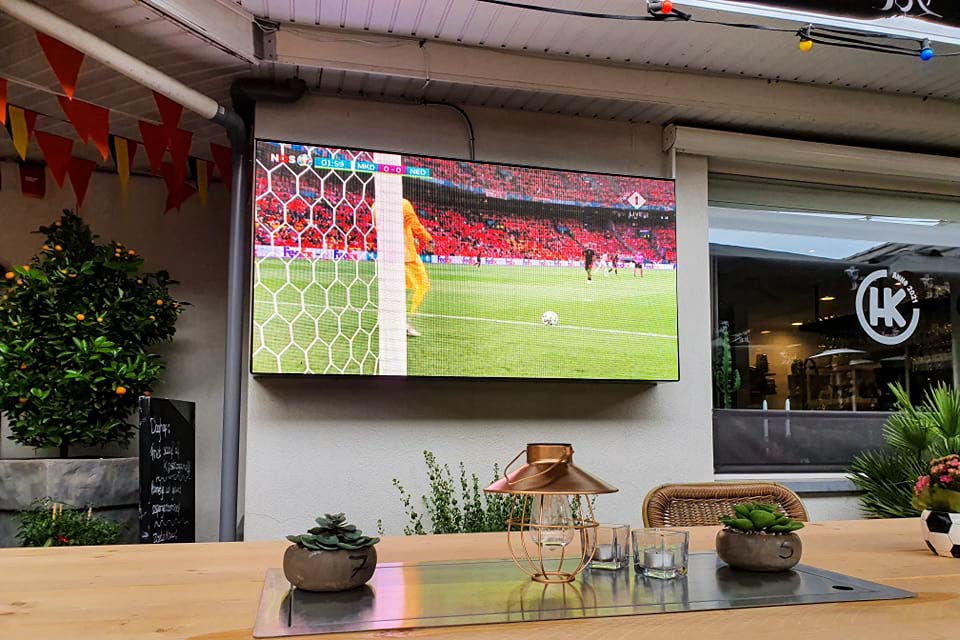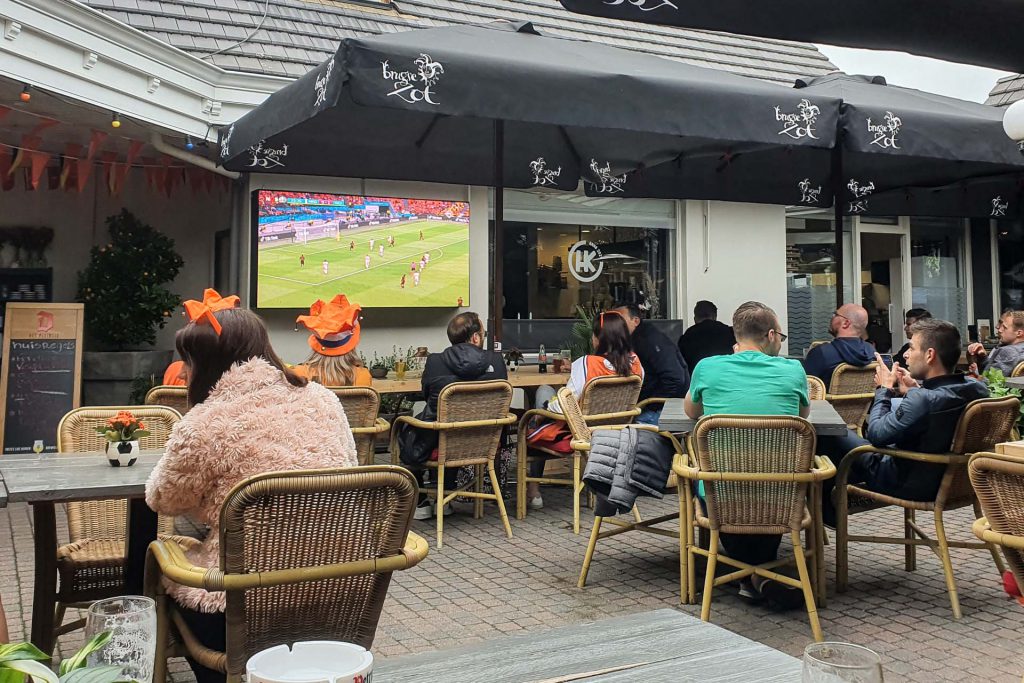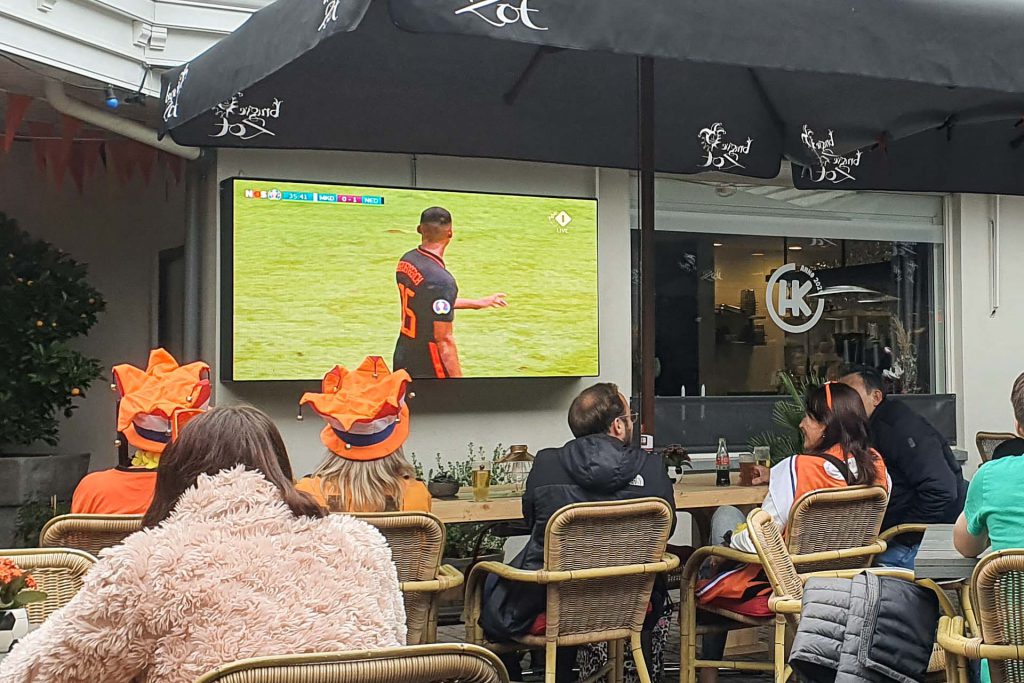 Café het pleintje in Baarle-Hertog has a new outdoor LED-scherm. This LED-screen can be used to show the menu of the restaurant/café, but also to show regular soccer games and matches during European championships or during the World Cup, the Olympic Games, the Tour de France and other competitions such as F1. Ambiance guaranteed!
The 2x1m sized screen with a pixel pitch of 3.2 mm has been inaugurated during the European Championship in 2021. At café Het Pleintje, not only the Belgian games are shown, but also the Dutch ones, since the café is based in the border region. Do you want a well crowded terrace during sports matches? The outdoor display is the perefect solution.
More and more restaurants and cafés choose LED-screens because these are affordable and create an additional experience.
Another advantage of LED-screens is the fact that they can be used for different purposes such as displaying adverts of the restaurant or showing the menu, but also to attract visitors by displaying sports events or matches. An indoor LED-screen can also create additional experiences in a restaurant or café. The owner can show the menu in a different way and adjust the information easily by using the user friendly software. The screen can also be used to show weekly or daily specials.
The challenge of this project
The outdoor LED-screen does not only show visitors the menu, but also shows them live sports games, defining the resolution proved to be a challenge.
Showing live sports games required higher resolutions Additionally, the viewing angle had to be broadened, ensuring that all the visitors on the terrace could see the LED-screen. By adjusting the terrace layout and the parasol, a very nice result has been achieved.
Meer info over dit project?
Contacteer onze adviseur: