Every ski enthousiast has seen them, the dynamic panorama tables that indicate whether or not ski lifts or slopes are open. These information systems have proven their use several times thanks to numerous realisations in the Alps. Because of the visualisation of the slopes and the link with the management package, you can quickly and efficiently inform your visitors on opening hours of the ski area.
---
Advantages
Display is perfectly readable under all weather conditions
Simple connection to all managment systems
Customized lay-out of the ski area
Easy to personalise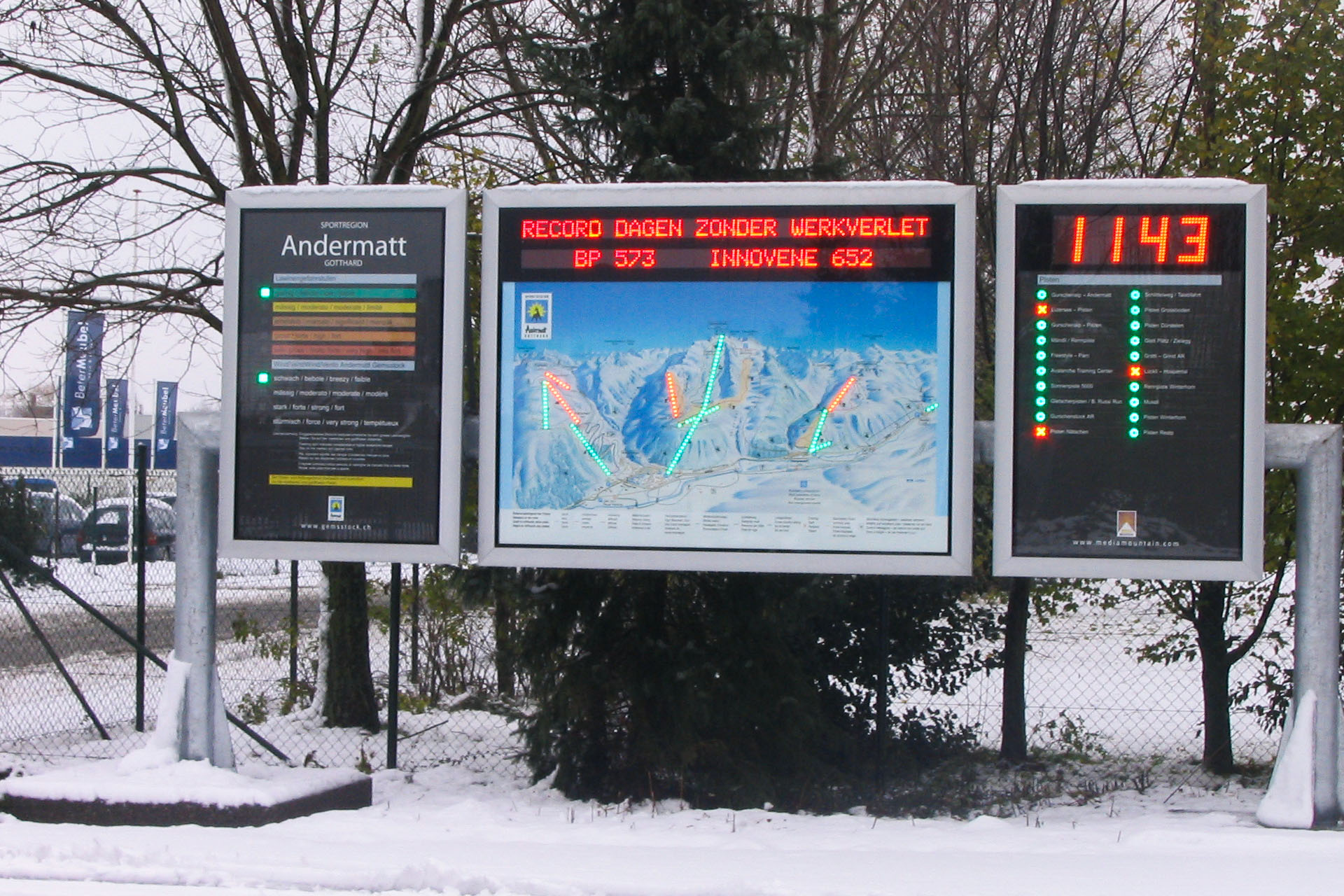 Display available in different languages: Dutch, German, English and French
Customized mounting possibilities in function to your location
Dimmer: automatic brightness control based on ambient light and content
---
A simple but powerfull tool to guide your visitor through the ski area
Q-lite has grown into a reputable partner in this domain. Don't hesitate to contact us if you want more information on these application.
---
What can we do for you?
Good advise and a custom made solution for your specific wishes
Complete expertise on control and/or connection to a wind mill
Visit our Visual Experience Center to take a look at your display of choice
Q-lite employees can provide installation
Free Helpdesk for all your questions about your display and control
---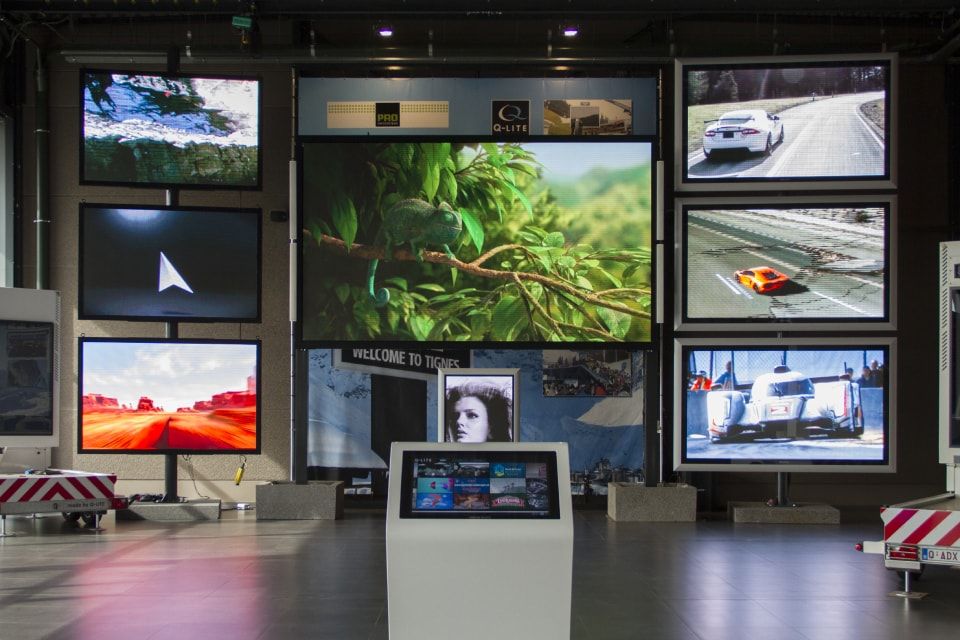 Visit our Visual Experience Center
Our visual experience center offers you the unique possibility to compare the differences in pitch, resolution and appearance of LED displays. One visit tells you more than a 1000 words. Interested? Please enter your contact details in the following page and we will contact you to arrange an appointment.