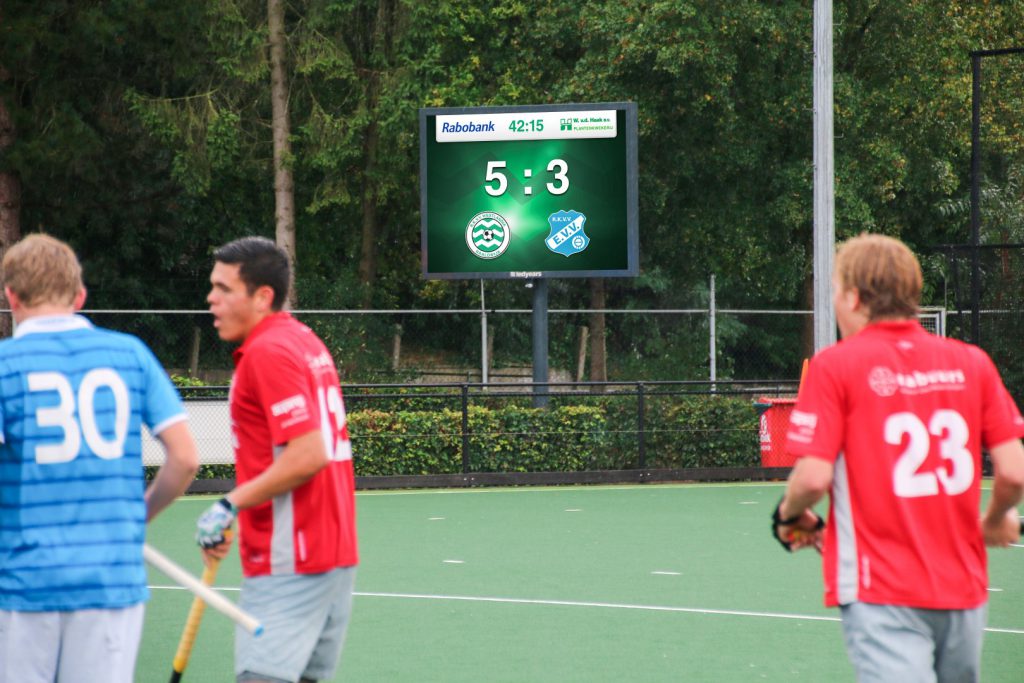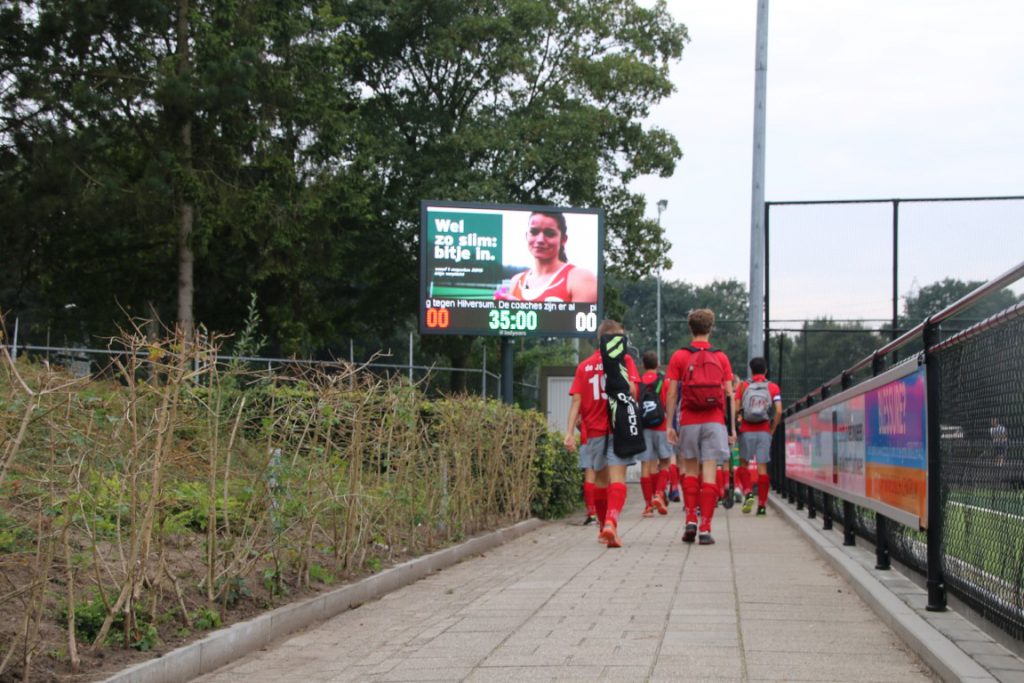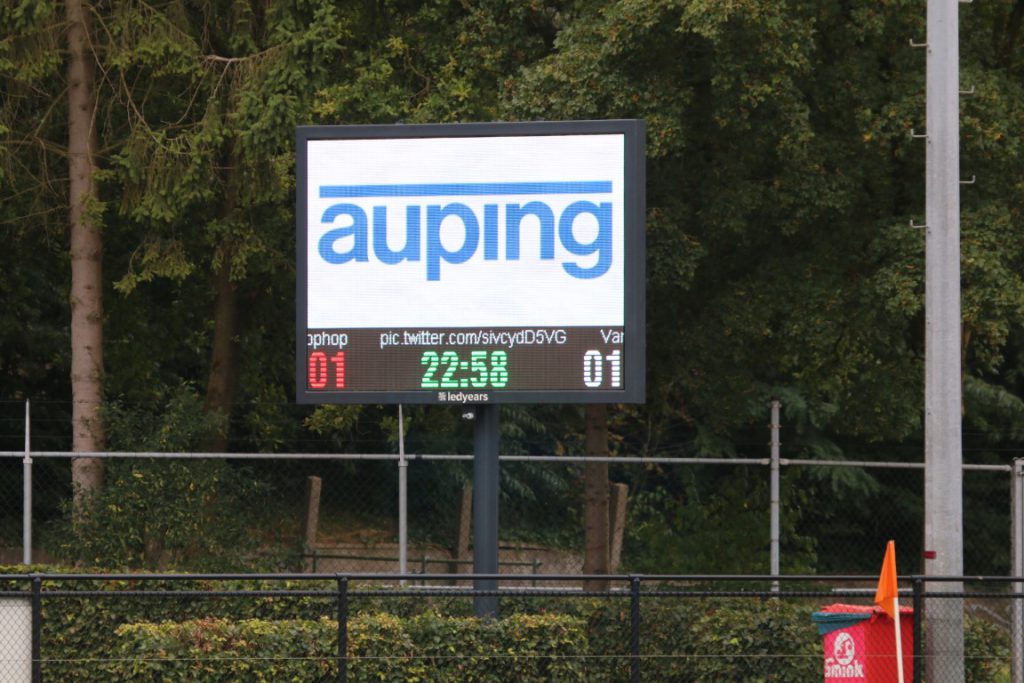 The Amersfoort Mixed Hockey Club (AMHC) is the largest sports club in Amersfoort. Every week, 1700 members practice their favorite hockey sport, whether or not in competition.
The club has one of the most beautiful sports locations in Amersfoort. In addition to a multifunctional clubhouse, where childcare takes place, among other things, the complex has a mini field and 6 hockey fields, one of which is also an official Lacrosse field. When the sand field in front of the clubhouse had to be replaced in 2014, the second water field was created. This put the main field back where it belongs: directly in front of the clubhouse. With the clubhouse, which was newly built in 2011, AMHC has a modern and spacious complex.
With such a complex and the new main field also comes a new scoreboard. The wish was to select a solution for the longer term with the possibility to display (advertising) messages. In addition, the solution must be easy to use because of the many volunteers who are active in the association.
Together with Q-lite, the various models and options were examined, with AMHC opting for an LED screen with an integrated scoreboard function. This solution offers many possibilities and fitted well into the financial picture. The investment was paid for by a combination of sponsorship money, 'the club of 100' and a municipal subsidy.
The full color scoreboard provides the Amersfoort hockey club with important advantages, such as:
a flexible and clear means of communication
additional sponsorship opportunities
modern and beautiful appearance
even more experience during the matches
easy operation
extra appeal for the organization of various events
The full color scoreboard completes the sports accommodation and underlines the professional appearance that the AMHC complex deserves.