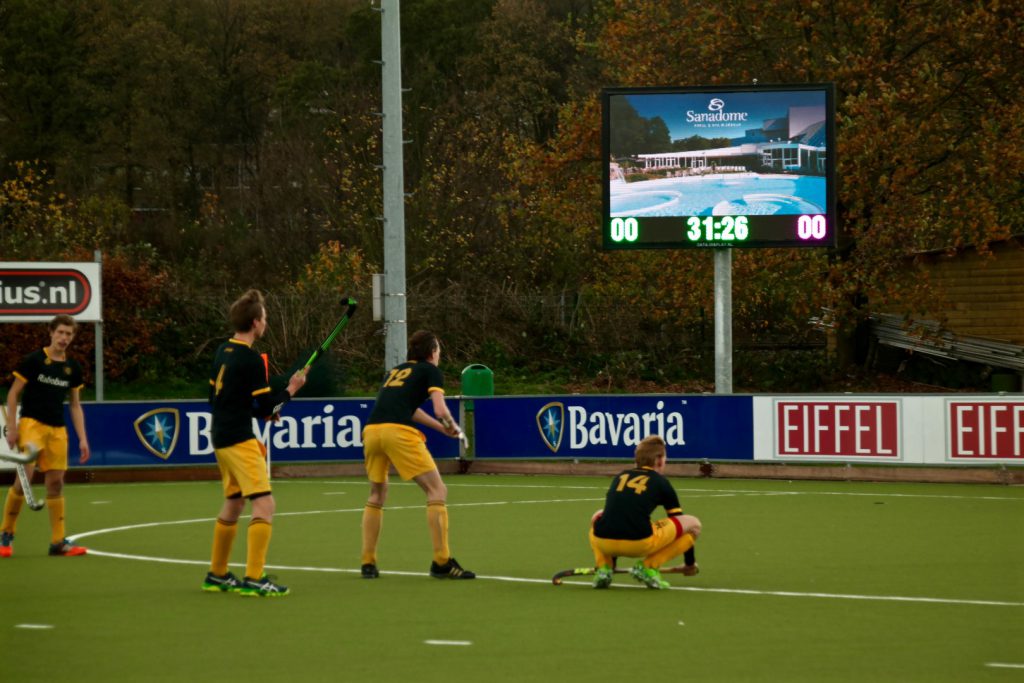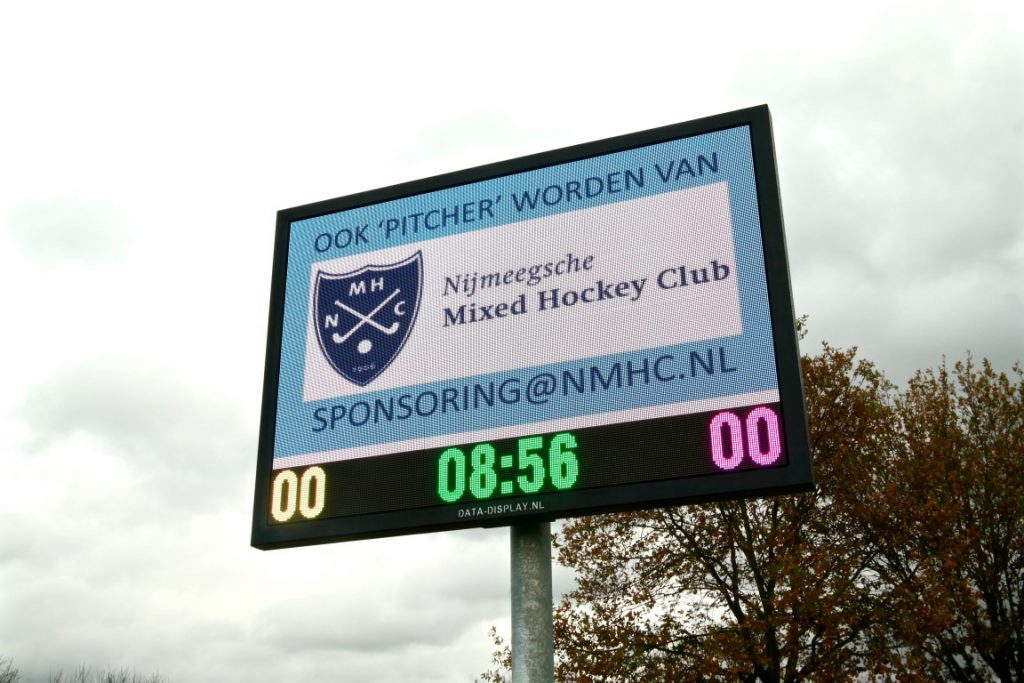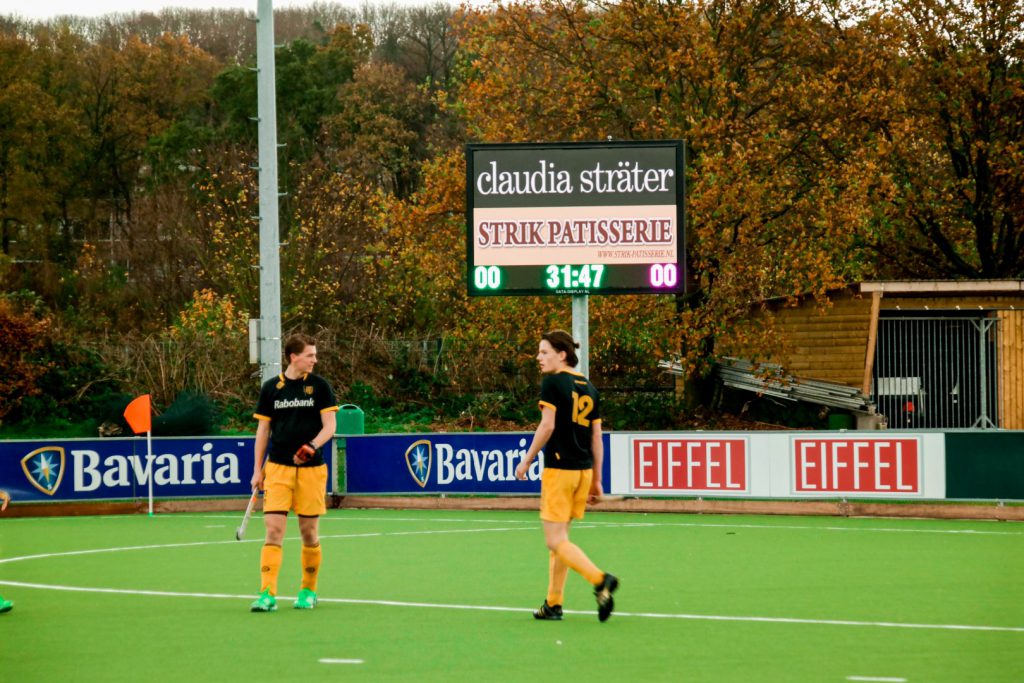 In the current era of digitization, NMHC Nijmegen opts for a dynamic full colour scoreboard that is equipped with a large LED screen. NMHC Nijmegen, one of the largest hockey clubs in the Netherlands, had the desire to innovate and digitise. In addition, the hockey club was looking for new ways and means to increase revenues. The solution: a dynamic full colour scoreboard of Q-lite that is equipped with a large LED screen.
Because of the unique composition of the scoreboard, the display shows the game progress combined with displaying advertisements, sponsor information, game set-ups, etc. Of course, the scoreboard has all the functions with which the score and match time can be tracked.
The use of the screen can be completely determined by the club itself. In addition to showing videos, the screen can also be used for the pupil of the month, club news, other results from the competition or advertisements. With this medium advertisers are able to regularly renew their advertisements and respond quickly to current events. The sale of advertisements can make an important contribution to the club's coffers. In short, this type of scoreboard offers a lot of possibilities in terms of functionality and fits well within the budget of a sports club in terms of price.