Led billboard woonboulevard Breda attracts your attention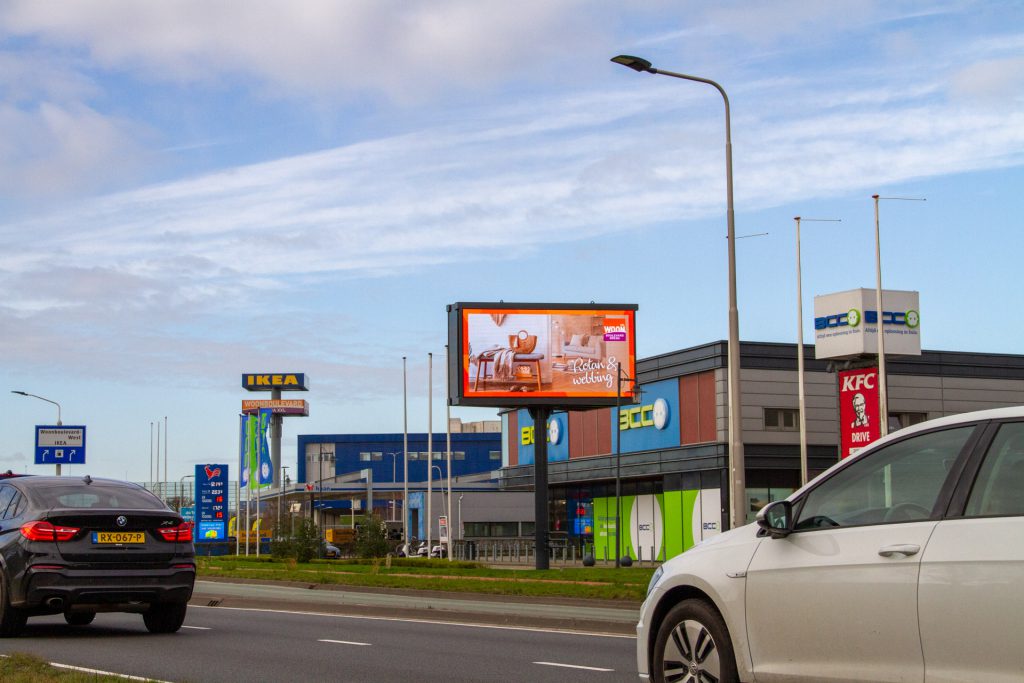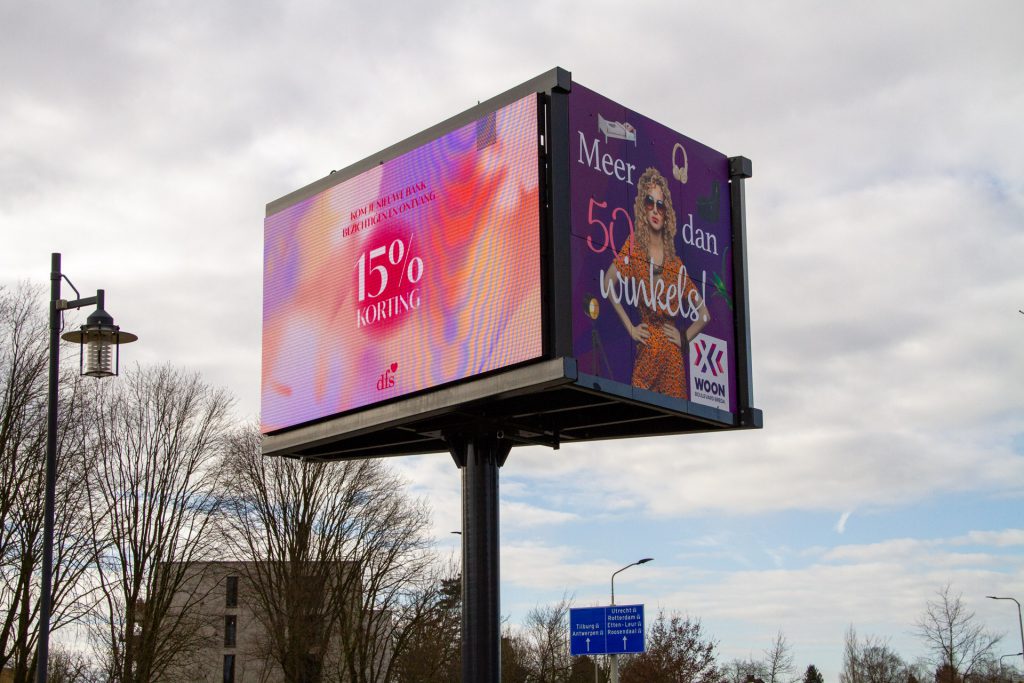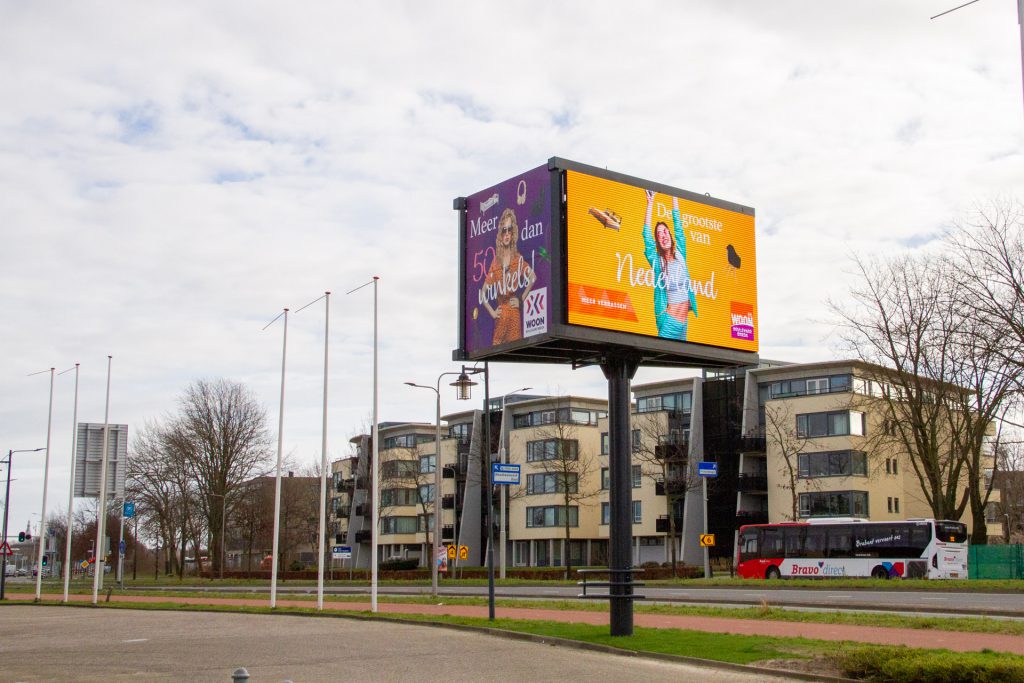 If you pass by the Ettensebaan in Breda, you probably noticed the brand-new LED billboard at Woonboulevard Breda XXL. The billboard, with an LED screen in both directions, is an initiative of 'Ondernemingsvereniging Woonboulevard Breda'. The perfect advertisement for the largest open-air home furniture shopping location in the Netherlands!
Did you know the brightness of the LEDs in our displays is automatically dimmed in accordance with the ambient light? This integrated function makes the LEDs burn brighter in full sunlight than at night. The dimmer also has a delaying effect, for example, the headlights of a passing vehicle do not affect the brightness of the LED screen. Optimal light intensity for optimal visibility!
The dynamic LED displays are remotely controlled via our user-friendly Q-Cloud software. What's the advantage? The customer can manage the displays from any device (smartphone, tablet, PC, etc.) that is connected to the Internet.
Meer info over dit project?
Contacteer onze adviseur: