Sustainable Q-LED TVs for pilgrimage destination Moorslede
Moorslede / Dadizele is ready! The municipality, known as a place of pilgrimage, attracts more than 15,000 pilgrims every year and has more than 11,000 inhabitants. To guarantee
smooth city communication
, Moorslede opts for the use of
two sustainable Q-LED TV's
. The LED displays will be given a central place at the library of Moorslede and the popular basilica in Dadizele. The municipality provides the screens with impactful content such as walking and cycling suggestions, events, traffic information or information for citizens. Thanks to the
full color LED screens
, colorful images, dynamic video and text alternate.
Cities and municipalities are always looking for ways to communicate clearly with passers-by, visitors and residents. We see that sustainability and circularity play an increasingly important role in this quest. Choosing our Q-LED TV is a thoughtful long-term solution.
It is a unique product in the LED screen market. Thanks to the construction of sustainable and recycled materials, this circular LED solution will last 8 to 15 years! The smart design makes it perfectly possible to upgrade to the latest standards.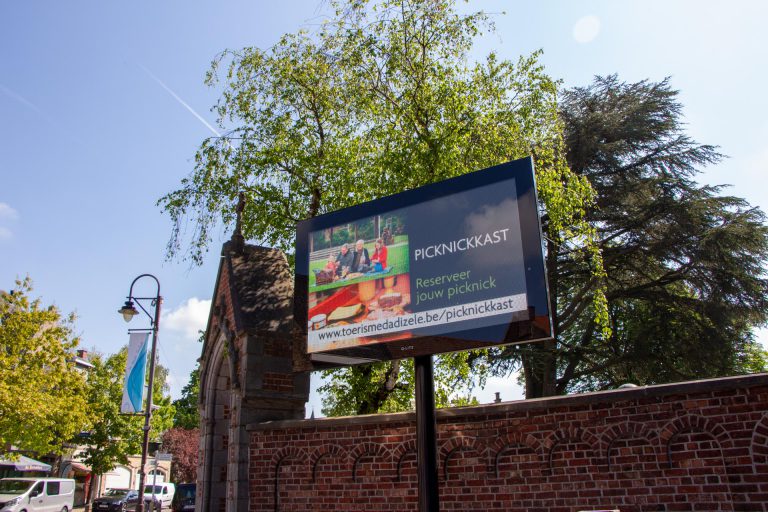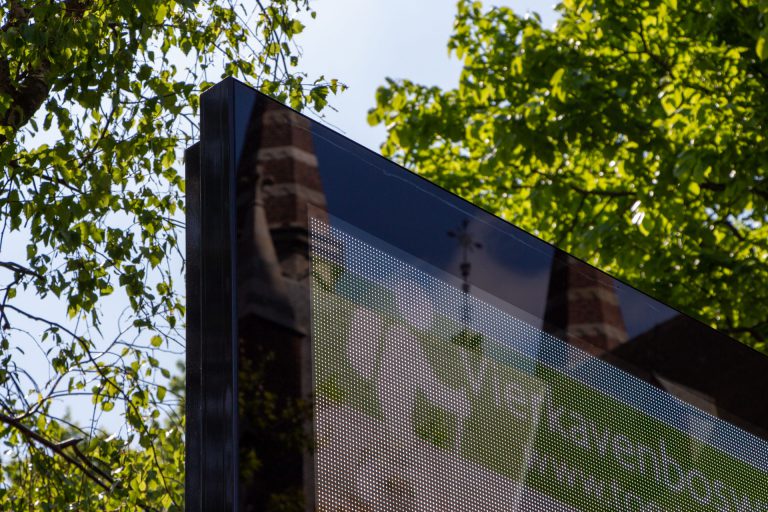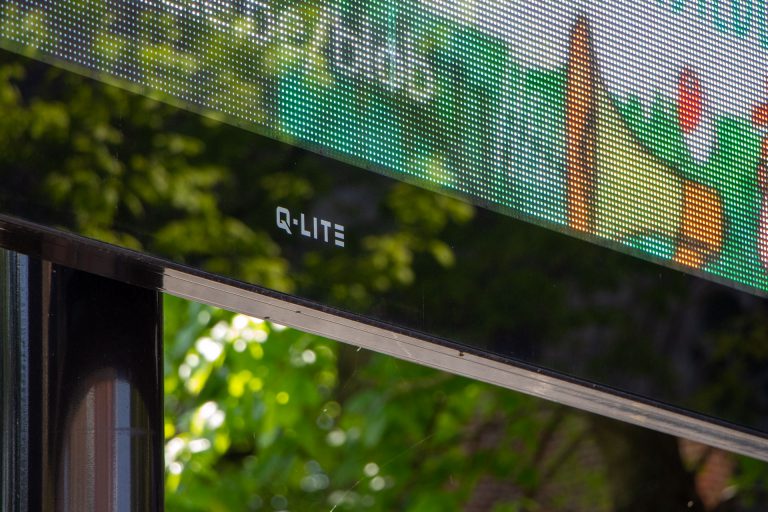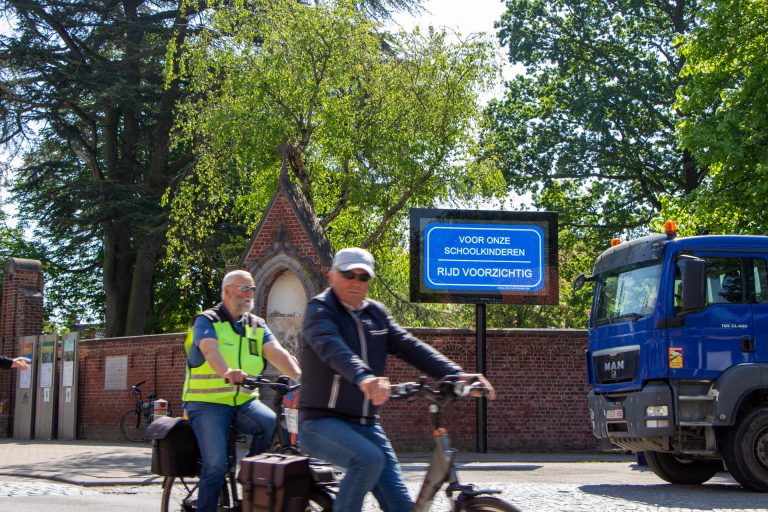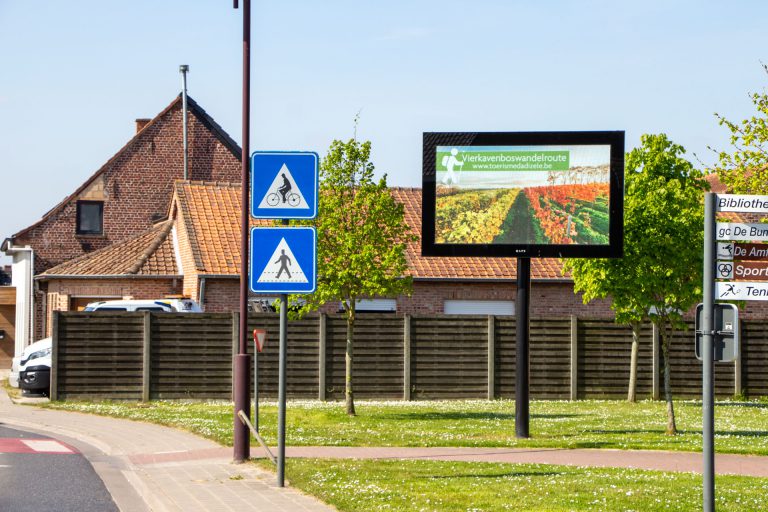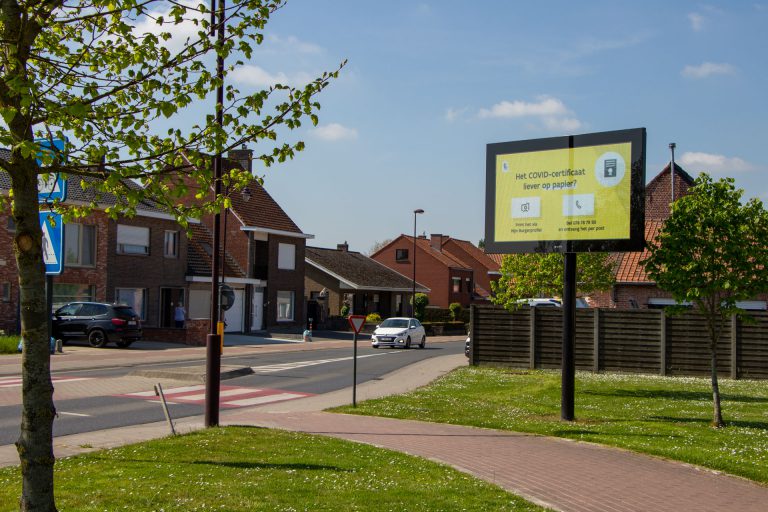 Enjoy an up-to-date design LED screen for 8 to 15 years
Proven low material and CO² impact
Constructed from sustainable and recycled materials
Easily upgradeable thanks to screw and click system
Automatic monitoring possible with integrated watchdogs
Modern design housing for a fresh look in the streetscape
Dimensions can be adjusted to your wishes
Meer info over dit project?
Contacteer onze adviseur: