City communication in green surroundings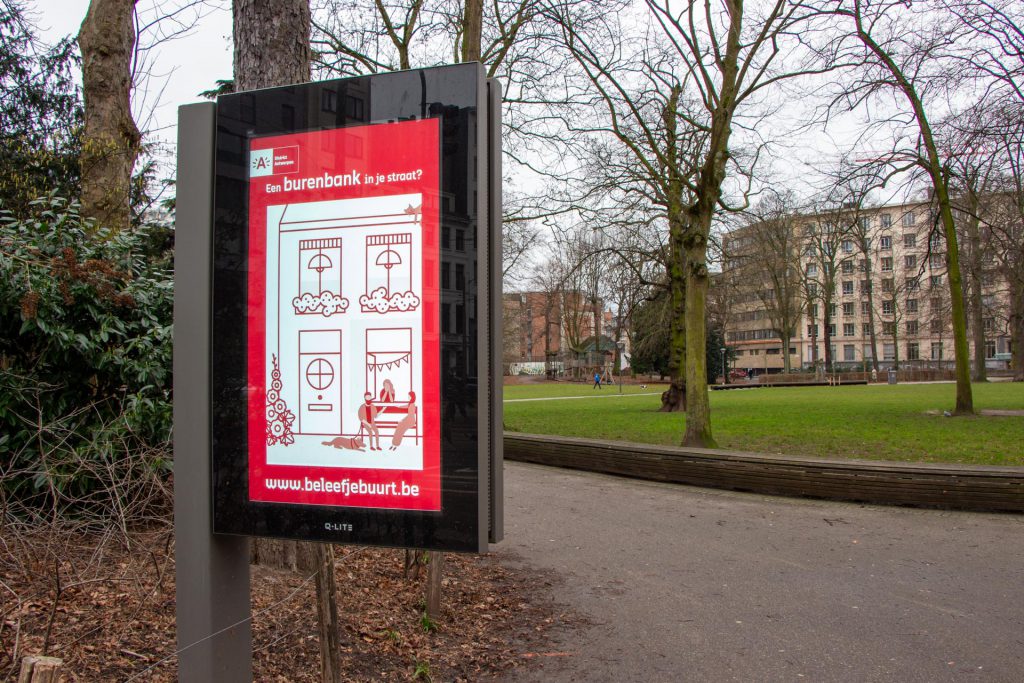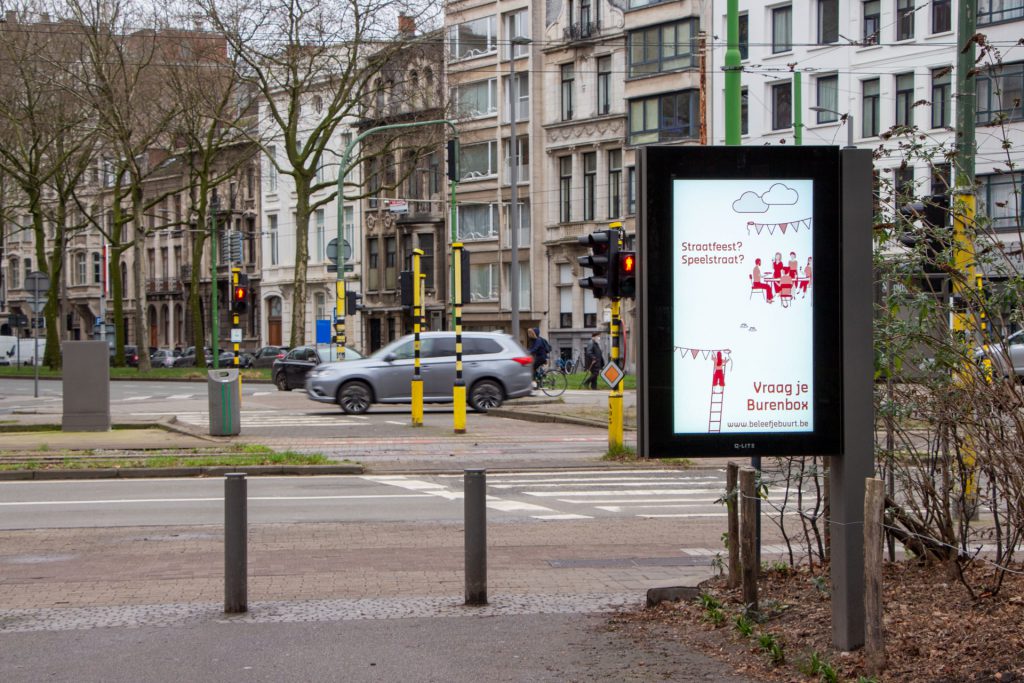 At the entrance of the 'Harmoniepark' in Antwerp city centre, a double-sided LCD screen in flag formation has been in place since the end of 2021.
Passers-by entering or leaving the park at the Mechelsesteenweg can read dynamic city communication on the display. The screen is specifically used to inform residents and visitors about the latest Covid-19 measures, ongoing or planned activities and neighbourhood or district news.
For all weather conditions
The outdoor LCD screens have a luminosity of 4000 cd/m². The extra-high brightness of the display ensures that the dynamic content is clearly readable at all times. Both in full sunlight and the dark evening hours, the message can be seen clearly
The client, the city of Antwerp, consciously chose to work with Q-lite. he structural design of our LCD screens with casing blends in nicely with the existing city furniture. In some city districts, such as Ekeren, the choice was made for the LED version of the screens. With the 10-year service contract included, Q-lite provides the city with a complete worry-free solution.
Collaboration City of Antwerp
Meer info over dit project?
Contacteer onze adviseur: