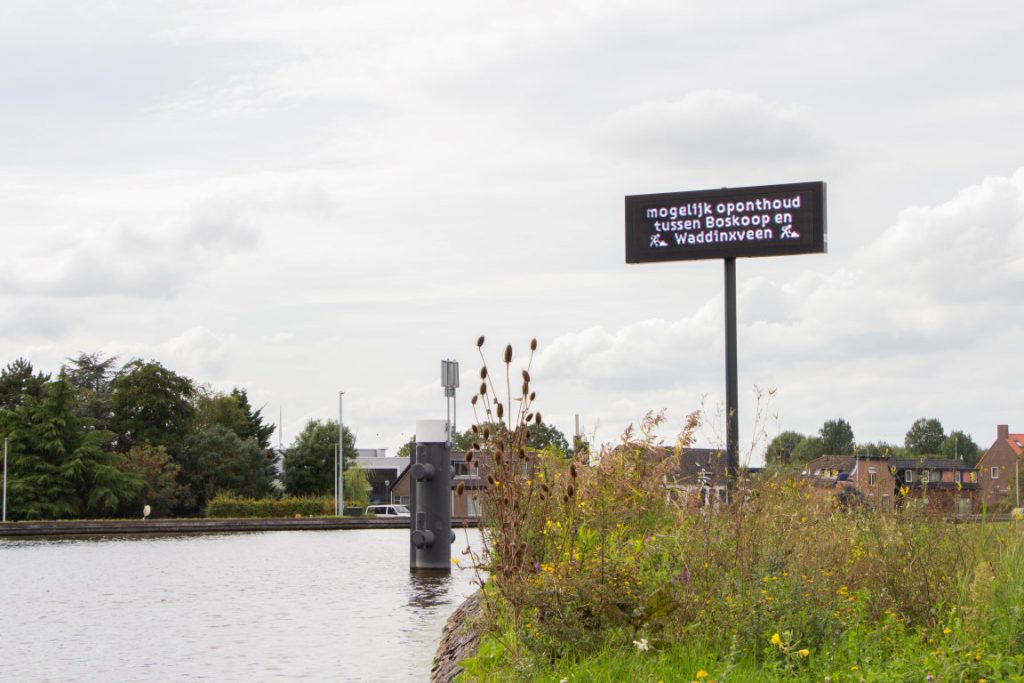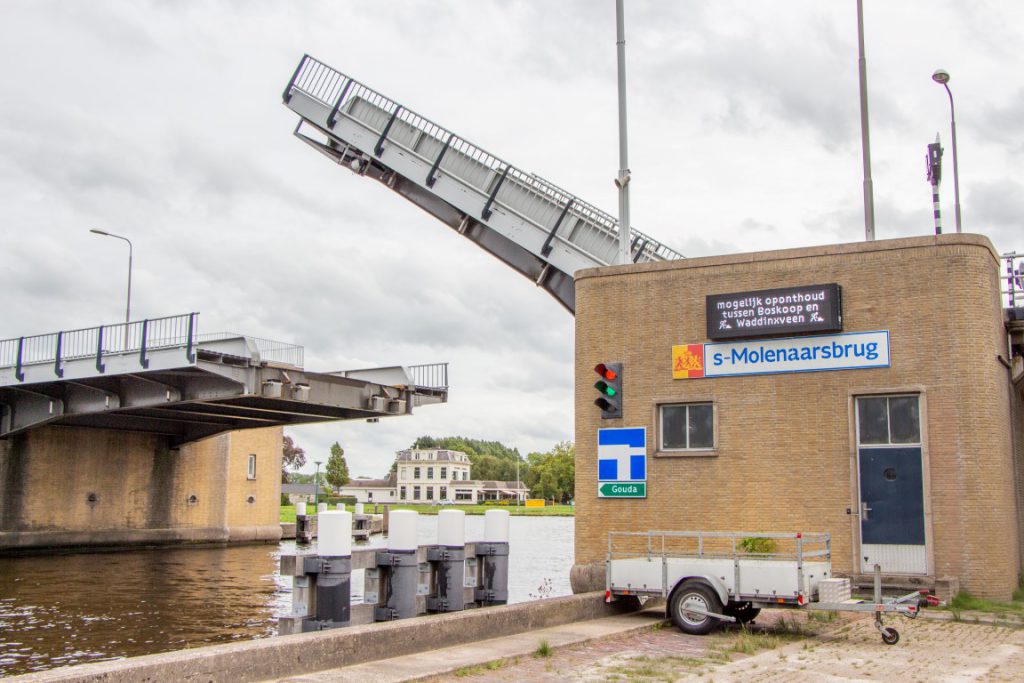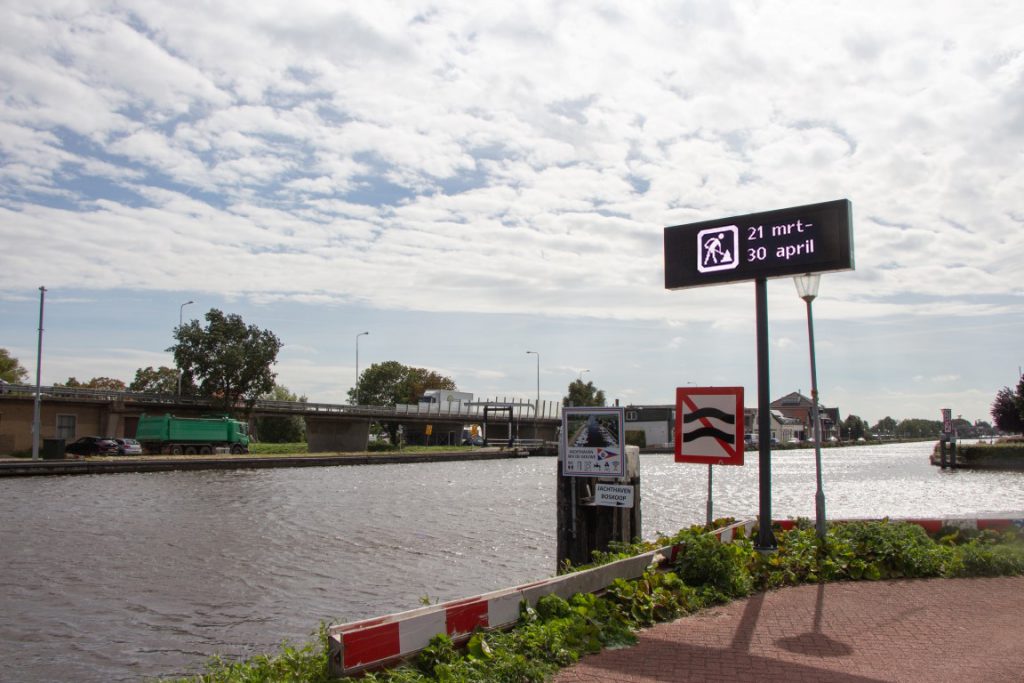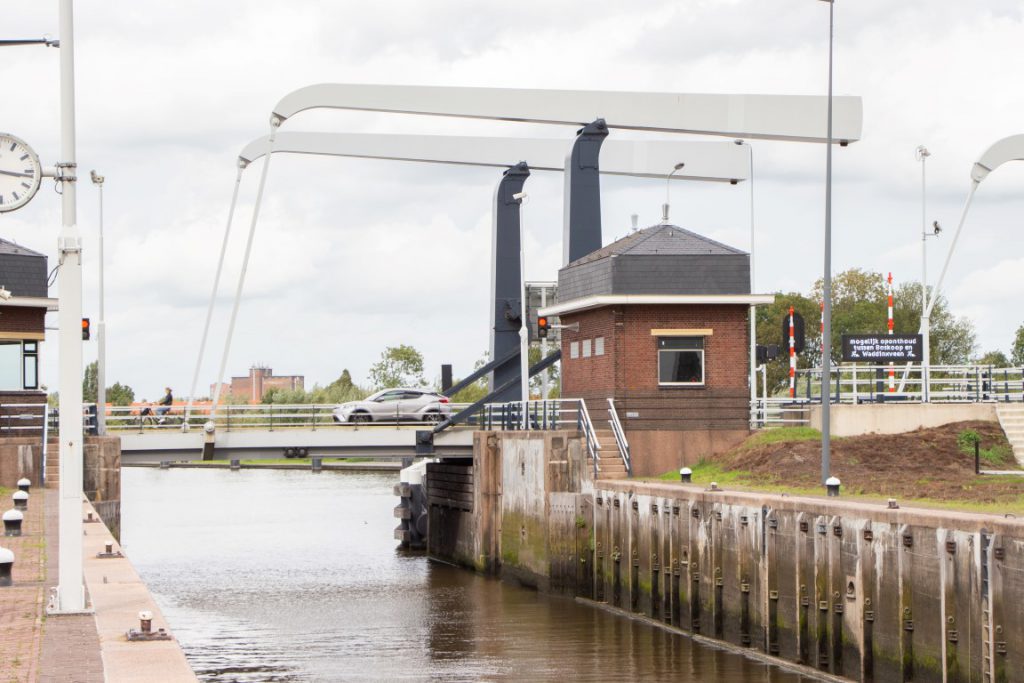 The Gouwe is the busiest waterway managed by the province of South Holland. The Gouwe has (lift) bridges that are close to each other and is narrow in some places. As the waterway manager of the Gouwe, the province of South Holland is responsible for safety on this waterway.
Digital information panels
To guarantee safety and to ensure smooth sailing, the province has chosen to place six digital dynamic information panels along the Gouwe, between Alpen aan de Rijn and Gouda. In order to provide the shipping industry with up-to-date information.
The digital information panels can be found at the Julianasluis, Coenecoopbrug, Boskoop, Gouwesluis, Amaliabrug and 's Molenaarsbrug. The panels contain up-to-date information about, for example, congestion, operating times of bridges and locks and other instructions. The lockkeeper at the Julianasluis operates the six panels in-house.
Projectmanagement from A to Z
The project team, led by project manager Dennis Roos, faced the necessary challenges during this project. For example, it turned out that there was contaminated soil at some locations along the Gouw. This emerged from the soil investigation that is carried out before we start the work. In this way we gain clarity about the condition of the soil and the possible risks. The report even showed that the topsoil was heavily contaminated with zinc at one location. As befits this contamination, the Uniform Remediation Decree (BUS) notification has been initiated, the soil has been remediated and the correct protective equipment has been used during the work.
In addition, the berm along the water's edge was very swampy and soft and the basalt boulders were close to the water's edge. Tubular pile technology has been chosen to ensure that the digital information panel remains firmly and straight in the ground. This is a specific form of foundation in which the pile is vibrated 10 to 20 meters deep into the ground until the soil composition is hard enough.
The narrow roads along the water were perhaps the biggest challenge. Because such narrow roads quickly cause nuisance during work. This has been solved by reducing the work and combining it as much as possible so that the nuisance is minimal. In addition, we have drawn up a placement plan in consultation with the client. It described how the installation was carried out and what measures (barriers, diversions, etc.) were taken to maintain traffic flow during the work.
Thanks to this thorough project approach, an experienced project manager and good cooperation between various parties, the project was realized to the full satisfaction of the province of South Holland.