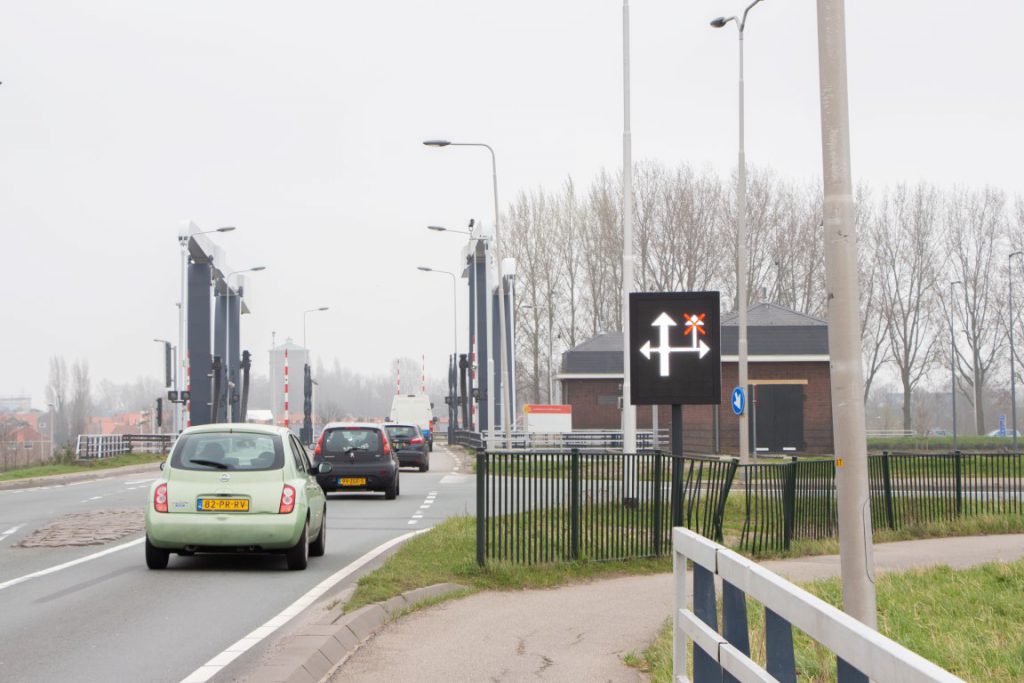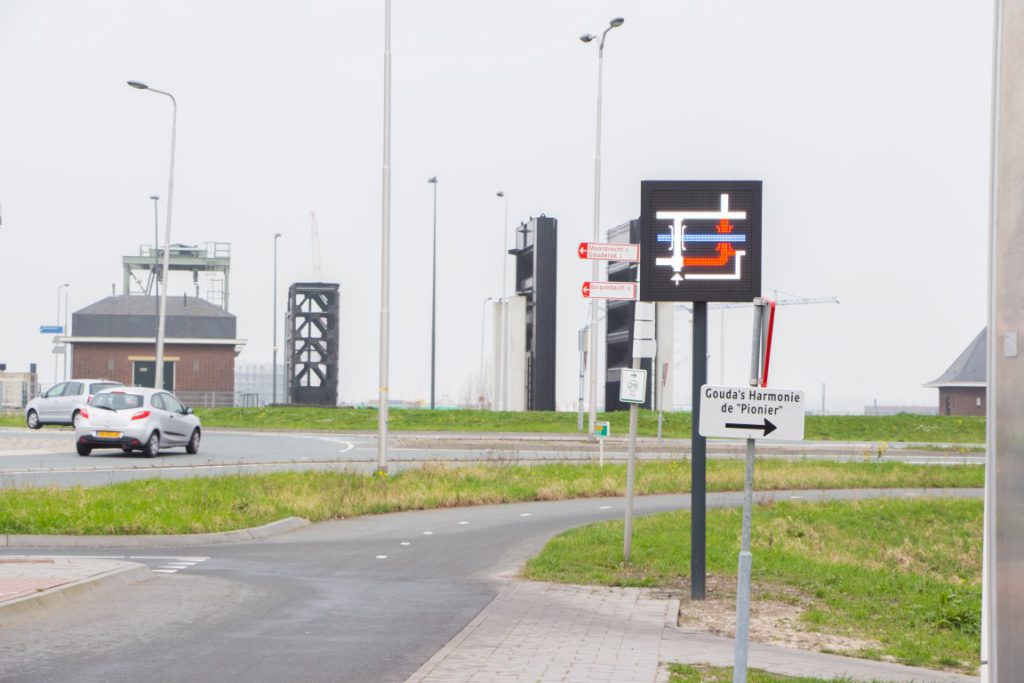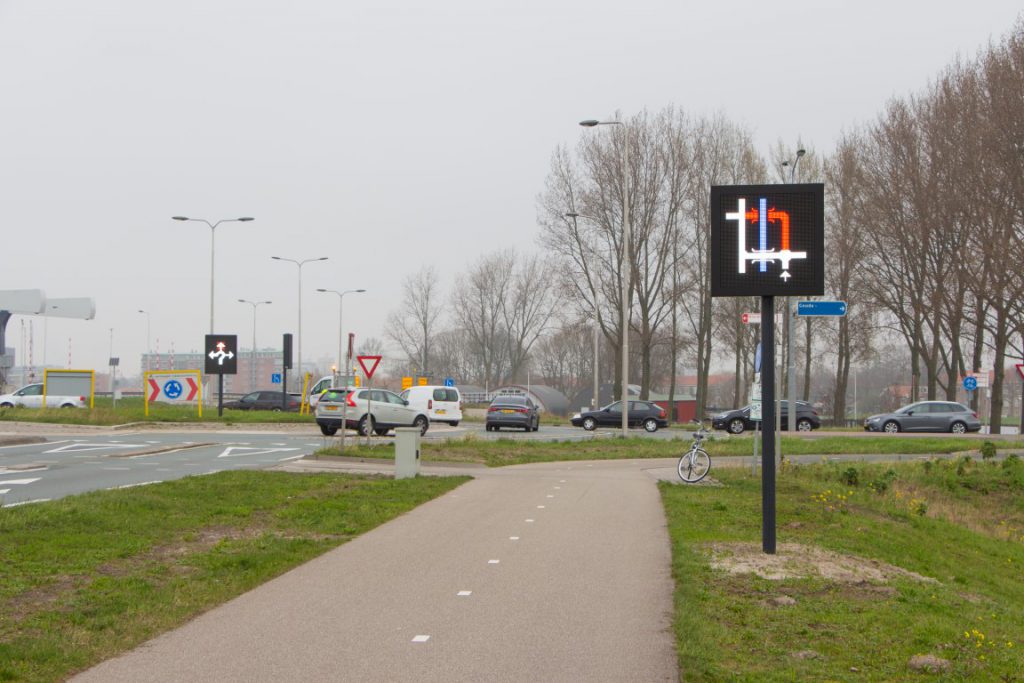 The Julianasluis near Gouda connects the Hollandsche IJssel and the Gouwe. The lock has two bridges to pass through traffic. Uncertainty among cyclists and motorists about which bridge to use regularly led to unsafe traffic situations and congestion. However, this is now a thing of the past. Recently, digital panels provide cyclists and motorists with up-to-date information about which bridge to use. In this way a better traffic flow is achieved.
Q-lite coordinated the entire project from A to Z. With our project manager as the spider in the web, we ensured smooth progress and the necessary coordination with the client, in-house installers and contractors. Our efficient approach and tight planning have also resulted in minimal disruption to traffic and a fantastic result. This has been achieved by closing road sections during block times outside the rush hour. And work from the sidewalk or cycle path as much as possible.
A challenge in this project was to find a solution together with the client Province of South Holland for the visualization of the traffic signs for both cyclists and motorists. Different traffic rules apply to both road users and standard examples were not available. That is why, in consultation with the client, various figures have been developed and tested, which are clear and clearly legible for both motorists and cyclists. The results are impressive.
The digital panels, also known as DRIPs (Dynamic Route Information Panels), show the best route for both cars and cyclists to pass through the lock. To this end, a number of scenarios have been developed together with the client, the Province of South Holland, which are automatically activated as soon as one of the bridges opens or closes.
The images shown for the car and cyclist are different. For the DRIPs that inform the cars, simple and recognizable symbols have been chosen so that the time to properly process the information is as short as possible. For the cyclists, images with more detail are used as the bicycle road network is more complicated and cyclists generally have more time to read the information on the DRIPs.
The DRIPs at the Julianasluis fully comply with the NEN-EN12966 standard for traffic applications. In this way we guarantee the quality of the system and optimal readability for road users.
Meer info over dit project?
Contacteer onze adviseur: