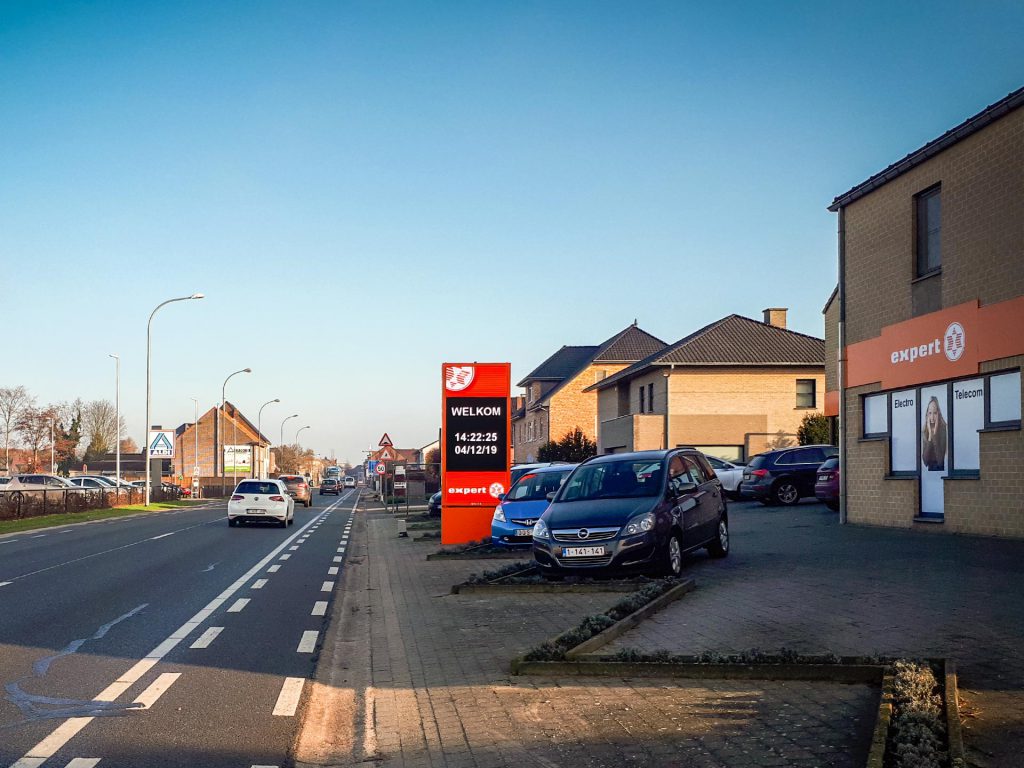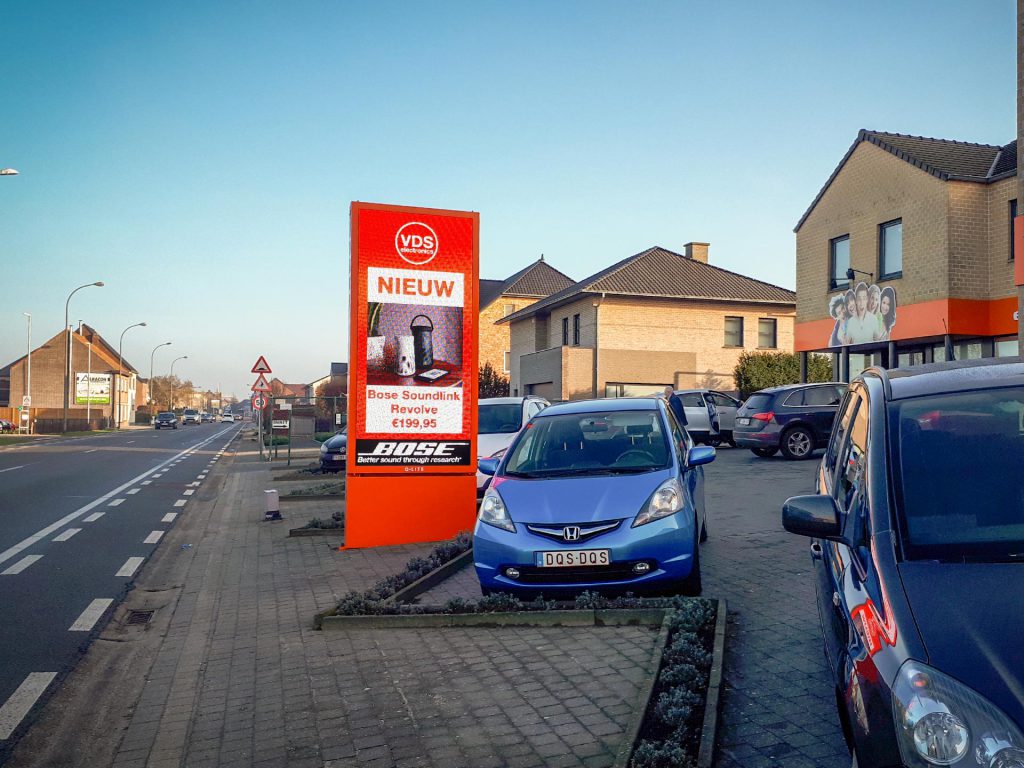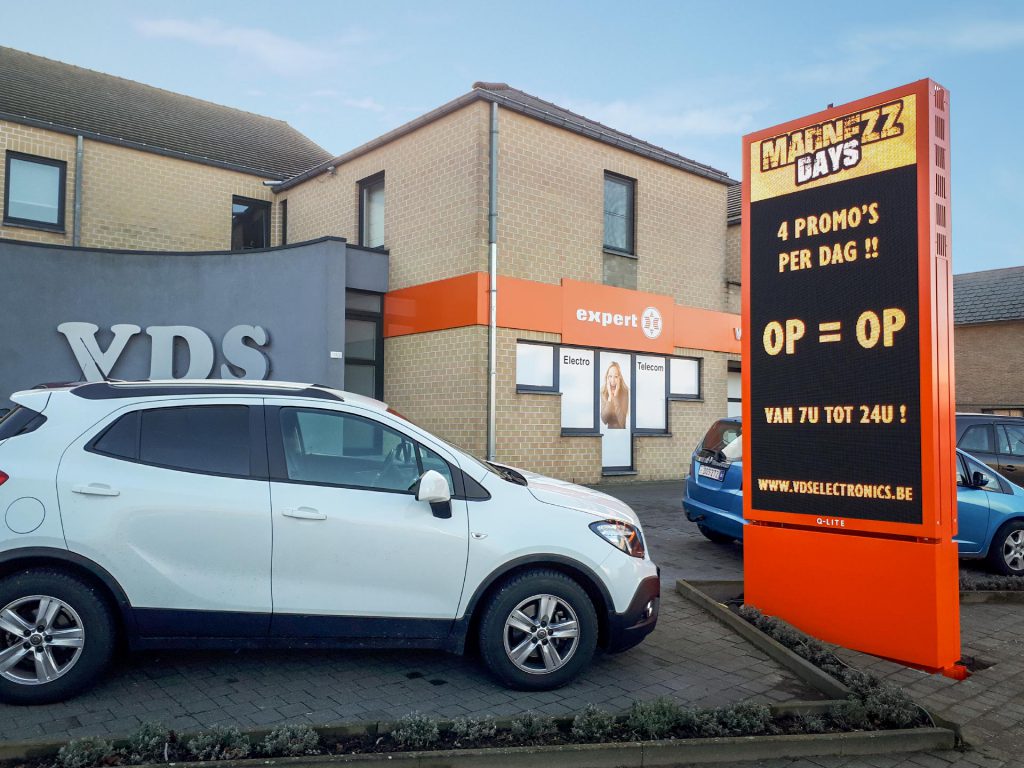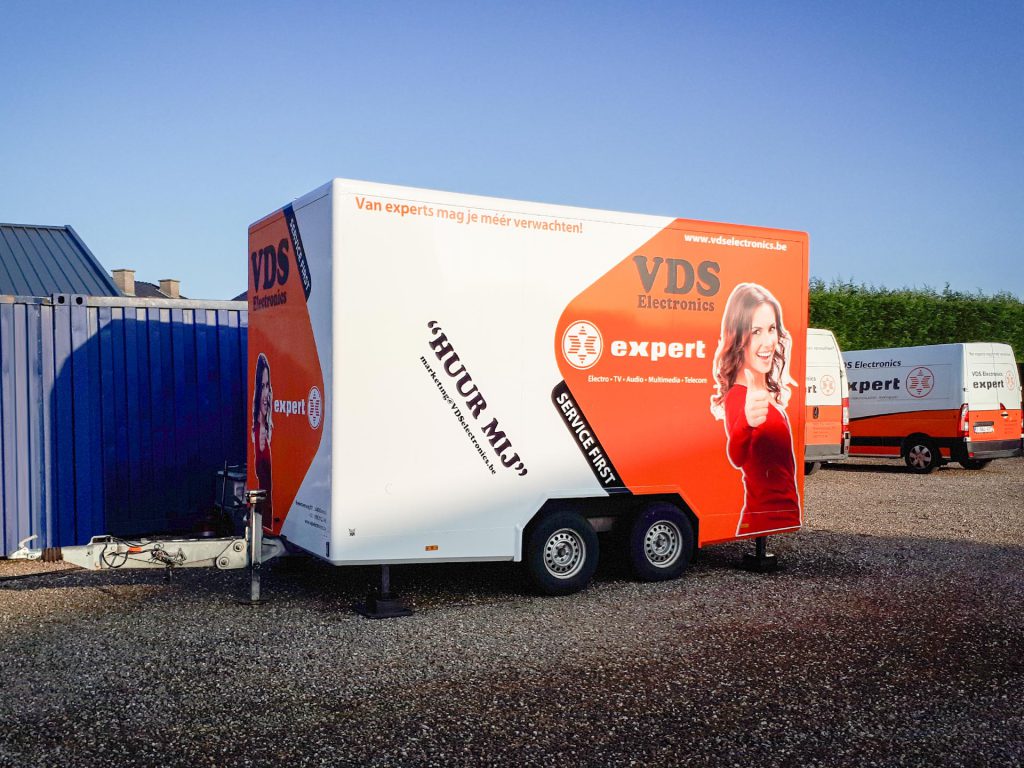 Commissioned by VDS Electronics from Kinrooi, we have replaced the previous column with only a time and temperature display with a new column with a Full Color LED screen.
The double-sided column is located at the front of the car park so that passers-by and customers are continuously informed about current offers and promotions.
Meer info over dit project?
Contacteer onze adviseur: