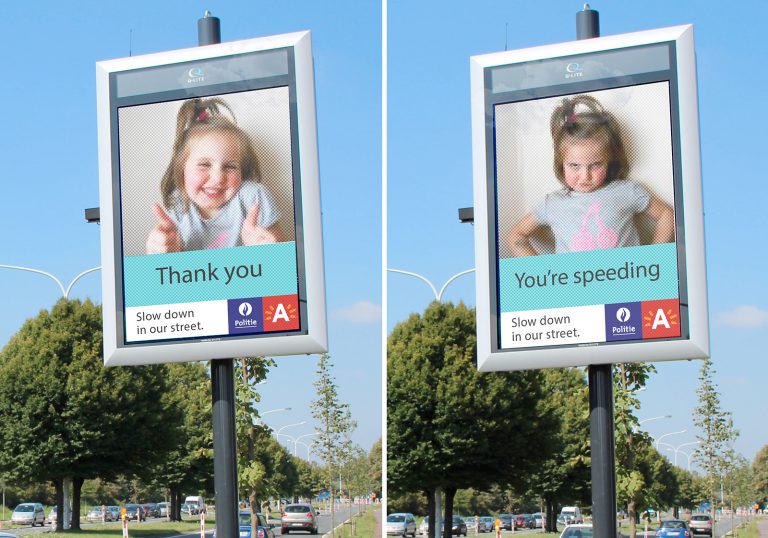 The campaign was designed by the well-known advertising agency Duval Guillaume.
For the 'Graag Traag' campaign, local residents are asked to upload a smiling and a gloomy selfie of themselves.
When someone drives past a speedometer at a correct speed, a smiling face will appear on an electronic panel. When someone passes at excessive speed, a gloomy selfie is shown.